Topic Page: Wright, Richard, 1908-1960
---
Definition: Wright, Richard from Philip's Encyclopedia
---

Summary Article: WRIGHT, RICHARD (1908-1960)
from Africa and the Americas: Culture, Politics, and History
Richard Wright was an African American novelist, essayist, and social critic of modern America, and is best known for his novel Native Son (1940). The early life of Richard Wright did not portend his destiny to emerge in the twentieth century as the foremost black writer in America during the 1940s, and the leading global humanist in the fight to relieve worldwide oppression of people of color in the 1950s. Author of six novels, two collections of short stories, seven nonfiction works, a collection of essays, and a host of unpublished works now housed at the Beinecke Library at Yale University, the poet, fiction and nonfiction writer, playwright, essayist, journalist, bluesman, and social critic Richard Wright gave to the world a deluge of words during the 52 years of his short life. Born on September 4, 1908, on a plantation in Roxie, Mississippi, located 15 miles from Natchez—the Deep South city boasting dual reputations as the locale containing the largest number of antebellum millionaires and the second largest slave auction site during the 1850s—Wright stayed briefly in the backwoods until his parents moved into town with Wright's maternal grandparents. When Richard was four, Nathaniel Wright, an illiterate sharecropper unable to find work, moved his family to Memphis, Tennessee, in an effort to find employment. It was here that Wright's life fragmented and deteriorated between 1914 and 1920, starting with Nathaniel Wright's desertion of his family and Ella Wright's immediate struggles as a single parent earning low wages from domestic work that resulted in young Wright's experience of years of transient housing and disruptive moves between Memphis; Elaine, Arkansas; and Jackson, Mississippi, where his maternal grandparents now resided.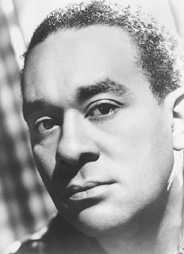 Despite the Deep South's social, political, and religious edicts supporting race codes that insisted upon Negro inferiority and staunch Jim Crow separatism in every aspect of life, young Wright thrived, but his food was knowledge. The fables of literature were Wright's salvation, despite disapproval from his family. Literature gave the young self-taught writer reason to live and to hope. At age 16, Wright wrote his first short story entitled "The Voodoo of Hell's Half Acre," which was published in a Negro newspaper. The story garnered the wrath of his zealous grandmother for its sacrilegious language.
Graduating as class valedictorian from ninth grade at 17 in 1925, Wright, with little hope of a better future, cast his eyes North. From the distance of the South, it appeared a promised land. However, his arrival in Chicago, Illinois, in 1927 after a two-year stint of manual labor in Memphis, dissolved his optimism. He worked many manual positions as a cook, janitor, and hospital worker after he brought his mother and brother North, while stealing moments to continue his voracious reading habit begun in Memphis and to embark upon efforts to teach himself the craft of writing. His efforts were rewarded when his short story "Superstition" won a writing contest sponsored by Abbott's Monthly magazine, literary journal of the Chicago Defender, and was published in 1931. Still craving for the finer arts, not pulp fiction or romance writing, Wright got a major break while working as a postal worker in 1933 that opened the door to his writing career. A coworker took him to a meeting of the John Reed Club of the Chicago Communist Party, at which Wright met the great white intellectuals and leftist writers of New Masses and other party organs who changed his philosophies of life and writing into a Marxist perspective. It was after that meeting that Wright, like other Marxists, saw the solution to racial inequities through a class war against capitalism. The young recruit went home and wrote his first poem, "I Have Seen Black Hands," reflecting his new proletarian ideology. Starting out as a respected poet, Wright plunged enthusiastically into his writing apprenticeship with party intellectuals.
Wright, by 1934, was gaining popularity as a poet, publishing his works in party organs such as New Masses, Left Front, International Literature, and The Anvil magazines. At night, however, he worked steadily on his first love, writing fiction. In two years he had completed a novel and a series of short stories, all but one of which met with rejections: "Big Boy Leaves Home." This story earned him the Story prize in 1936 along with a contract with Harper and Row. At this juncture, not only had Wright become independent of the Communist Party by working for pay as a writer for the Federal Writers Project, but he openly broke with the Communists because they insisted upon controlling his intellectuality and dictating the politicization of his art, which Wright dismissed as rote dogma. Thus, Wright moved to New York in 1937 to not only remove himself from the tensions and attacks of the Chicago Communist Party and to take on writing for the Communist Daily Worker but also to fulfill his contract with Harper and Row and to hire a literary agent. The consequence of these decisions proved to be wise; through his literary agent, Wright earned a Guggenheim Fellowship to complete the first draft of his novel Native Son, which would be published in 1940. Native Son garnered Wright both national and international acclaim that earned him the mantle of foremost black writer in America since W. E. B. Du Bois, Booker T. Washington, and Frederick Douglass.
The Book-of-the-Month Club selection of Native Son in March 1940 was the beginning of multiple accolades accorded to Wright, as well as public speaking engagements and travels beyond America's boundaries. While turning out his novel-turned-short-story "Almos' A Man" (1940), his novella The Man Who Lived Underground (1941), and his photographic text 12 Million Black Voices: A Folk History in the United States (1941)—which still holds its position as a "classic" in the genre—Wright worked with Paul Green to adapt Native Son for the stage and began writing his autobiography American Hunger. Dorothy Canfield Fisher of the Book-of-the-Month Club insisted that Wright alter the title of his autobiography, which appeared as Black Boy (1945) and remains in print to the current year of 2007.
Yet the United States, with its entrenched racism and Jim Crow policies and growing surveillance and intimidation of Communists, remained unrelenting in its reach. So Wright bid farewell to America in 1946 and moved with his Jewish wife Ellen and daughter Julia to Paris, France, where he remained until his death in 1960. And while American critics deemed Wright's exodus to distant shores as the end of his skillfulness at critiquing America's race problems, he, on the other hand, was gaining broader intellectual grounding in French existentialism. Moreover, at this juncture in history with the end of World War II, the emergence of the Soviet bloc, the Cold War and race for world dominion with the United States, and the clamoring for independence of African and Asian countries, Wright was taking on global concerns as a Pan-Africanist humanist affiliated with African nationalist Kwame N'krumah and West Indian nationalists C. L. R. James and George Padmore. All these leaders were at the Manchester Conference of 1946 in England to spearhead initiatives for decolonizing Africa.
Europe and Africa were Wright's global playgrounds in the 1950s, and here he developed his existentialist, sometimes Freudian-grounded, Pan-Africanist philosophical critiques. He wrote three novels with American settings of The Outsider (1953), Savage Holiday (1954), and The Long Dream (1957). He also wrote three travel books Black Power: Record of a Land of Pathos (1954), about N'krumah's reforms in Ghana; The Color Curtain: Report on the Bandung Conference (1955), about African and Asian race leaders meeting in Indonesia and voting not to align themselves against the West; and Pagan Spain: A Report of a Journey into the Past (1957), about Franco's fascist policies and persecutions of Protestants whom Wright labeled as "white Negroes." A collection of essays entitled White Man, Listen! (1957) provided Wright's assessment of the criteria required of black literature, echoing "A Blueprint for Negro Writing," an essay he had published in 1937. The collection has additional commentary about the political affairs of Africa and Asia not published in his travel books. A fourth travel book entitled French West Africa that was circumvented by Wright's untimely death of a heart attack in a Paris clinic on November 28, 1960, would have illuminated the expansion of the author's mind in terms of his Pan-Africanist visions for West Africa from his position as a rootless, self-appointed global humanist fighting white imperialism and oppression for people of color worldwide.
Since Wright's death, his works have continued to remain popular, especially since black masculine studies and gender studies gained new footing in the 1990s, but most importantly, because, as Wright forecasted in The Color Curtain, postcolonial studies have emerged and prevailed as well. Moreover, his estate has released posthumously his novels Lawd Today (1963) and Rite of Passage (1994), and the second half of his autobiography, retitled American Hunger (1977), that enable more ways for scholars and students to study Wright since only a select number of the author's private letters have been released.
See also:
African Literature; Pan-Africanism; Travel Writing
References
The Unfinished Quest of Richard Wright

. New York: William Morrow, 1973.
.
Against Race: Imagining Political Culture beyond the Color Line

. Cambridge, MA: Harvard University Press, 2002.
.
New Essays on Native Son

. New York: Cambridge University Press, 1990.
, Ed.
Richard Wright's Travel Writings: New Reflections

. Jackson: University of Mississippi Press, 2001.
.