Topic Page: Wright, Frank Lloyd, 1867-1959
---
Definition:
Wright, Frank Lloyd
from
Philip's Encyclopedia
US architect, regarded as the leading modernist designer of private housing. He worked with Louis Sullivan in the Chicago School of architecture, before his first independent design in 1893. His distinctive 'organic' style of low-built, prairie-style houses was designed to blend in with natural features. Influenced by Japanese art and architecture, Wright's open-plan approach to interiors was highly influential. His use of materials and construction techniques was radical. Buildings include: Robie House, Chicago (1909); 'Falling Water', Bear Run, Pennsylvania (1936-37); and the Guggenheim Museum, New York (1946-59).
---

Summary Article: Wright, Frank Lloyd
From Encyclopedia of American Studies
Born on June 8, 1867, in Richland Center, Wisconsin, Frank Lloyd Wright was the preeminent American-born architect. His architectural legacy rests not only on his innovative and influential designs (of which there are a great many) but also on his relentless self-promotion and his ability to cultivate a public persona of the architect as artistic genius.
After two years of intermittent study at the University of Wisconsin, Wright began his career in 1887 in Chicago at the office of J. Lyman Silsbee. A year later he moved to the significantly more prestigious firm of Dankmar Adler and Louis Sullivan. The match was a good one, and while architectural historians continue to debate which man had more influence on the other, there is little doubt that it was at the firm of Adler and Sullivan that Wright first began designing "honest" architecture, that is, buildings that were expressive of their structure, and in which the individual parts harmoniously related to the whole. Wright's early designs for Adler and Sullivan included the James Charnley House in Chicago (1891) and Sullivan's own vacation home in Ocean Springs, Mississippi (1890). Wright broke with Sullivan in 1893 in a dispute over Wright's practice of accepting, on the side, commissions for houses.
After leaving Adler and Sullivan, Wright set up his own practice in Oak Park, a wealthy and progressive suburb of Chicago. There he spent the rest of the 1890s designing homes of various sizes in and around the Chicago area. It was in the early years of the twentieth century that Wright designed his great Prairie houses. These innovative designs—highly asymmetrical, emphasizing a low, broad horizontal line reminiscent of Japanese architecture (to which Wright had been exposed at the 1893 Chicago Exposition), composed of intersecting cantilevered roof planes, and built on an open, cruciform plan—established Wright as a masterful architect. Later homes such as the Willits house (Highland Park, Illinois, 1902) and the Robie house (Chicago, Illinois, 1908) were considered by many to be the most influential domestic designs of their era. In 1910 the Berlin publisher Ernst Wasmuth published a portfolio of Wright's designs (such as the Willits house) that would influence a generation of European modernists, including such architects as Rudolph Schindler and Mies van der Rohe.
In the midst of his work on the Prairie houses, Wright also designed an innovative church and office building. Unity Church (Oak Park, Illinois, 1906), built for a congregation of four hundred at a cost of forty-five thousand dollars, was perhaps the first public structure in the United States to be built entirely of exposed raw concrete. The Larkin Building (Buffalo, New York, 1903) employed a symmetrical, rectangular mass in a fashion similar to Unity Church and was the first air-conditioned office building in the United States. Despite its influential position in U.S. architectural history, the Larkin building was demolished in 1950.
During the 1910s and 1920s Wright's fame continued to grow with his designs for the Midway Gardens (Chicago, Illinois, 1913; demolished 1929), the Imperial Hotel (Tokyo, Japan, 1915–1922; demolished 1967), and his various "concrete block" houses. Both Midway Gardens and the Imperial Hotel showcased Wright's increasing mastery of the ornamental uses of carved stone, and both were characterized by an appealing distribution of brick masses. Unfortunately, Prohibition paved the way for the demolition of Midway Gardens, a restaurant and casino, and real estate speculation forced the demise of the Imperial Hotel (which withstood the great earthquake of 1923 but could not stand up to the power of the free market). Fortunately, the Freeman house (1923), the Alice Millard house, "La Miniatura" (1923), and the Ennis house (1923), all in Los Angeles, California, still stand. In these houses Wright took the lowly concrete block and developed forms in which the individual building unit decided the plan of the structure as a whole. This method of design and construction is at once simple and expressive, free of conflict between the appearance of a building and its structure. In 1925 Wright began building his home, Taliesin (later known as Taliesin East), in Spring Green, Wisconsin. Originally just a small Prairie house with studio attached, Wright expanded and rebuilt Taliesin over the course of his life and it was still under construction when he died thirty-four years later.
The arrival of the Great Depression slowed Wright's practice significantly and he spent much of the 1930s writing his long and bombastic autobiography. He was already into his sixties at that point and could have retired, certain of his position in American architectural history. Wright instead executed what are likely his two best-known works: Fallingwater (1936) and the Johnson Wax Administration Building (1936–1939). Fallingwater, the country home of Edgar Kaufmann, is a cantilevered building of concrete and stone set atop Bear Run, a mountain stream in southwest Pennsylvania. It, along with the earlier Robie house, established Wright as the master of domestic architecture in the United States in the twentieth century before it was even half completed. The Johnson Wax Company Administration Building in Racine, Wisconsin, set a new standard for corporate office buildings because Wright's design provided both working spaces that corresponded to the divisions of labor required in a corporate hierarchy and also the opportunity for S. C. Johnson and Son Wax Company to develop a positive, and marketable, public image through the design of their offices. In addition to these works, in 1938 Wright purchased eight hundred acres (324 ha) in Paradise Valley (near Scottsdale), Arizona, and began construction on Taliesin West. It was the winter headquarters for Wright and his apprentices, the Taliesin Fellows (young men and women who paid a fee to study under Wright). It was built by Wright and the Fellows, mostly out of wood, canvas, stone, and what Wright called "desert concrete" (cement mixed with large rocks), and, like Taliesin East, it underwent addition and refinement until Wright's death. It remains one of his most famous and popular works.
During the mid-to-late 1930s, Wright also designed several of his "Usonian" houses, including the Jacobs house (Madison, Wisconsin, 1936), the Hanna house (Stanford, California, 1936), and the Schwartz house (Two Rivers, Wisconsin, 1939). The Schwartz house was directly based on Wright's 1938 design for a "house for a family of five-thousand-dollars-a-year income," published in Life magazine, and all three houses were examples of Wright's efforts to design low-cost, single-family housing. These efforts were part of a larger project that would occupy Wright until his death, called Broadacre City. His comprehensive design for an alternative to the contemporary pattern of urbanization in the United States, Broadacre City was informed by Wright's attachment to agrarian democracy and his deep-seated mistrust of cities. Developed on a massive Cartesian grid, Broadacre City turned away from the industrial city and corporate economy that characterized the United States in the postwar era. In turn, it proposed that the solution to economic distress and endemic housing shortages was to be found in a modified agrarian ideal world inhabited by yeoman suburbanites on one-acre (0.405-ha) plots.
At the time of his death in Phoenix, Arizona, on April 9, 1959, Wright's final two significant commissions, the Guggenheim Museum (New York City, 1956–1959) and the Marin County Civic Center (San Rafael, California, 1957–1970), were still under construction. The Guggenheim, despite lacking Wright's guidance to its conclusion, remains one of New York City's most popular attractions and assured Wright's position in the canon of twentieth-century architecture.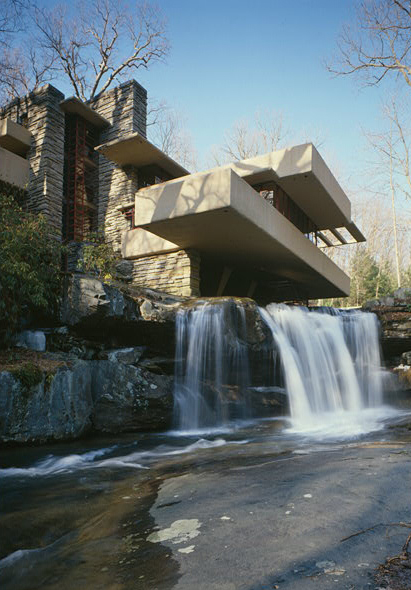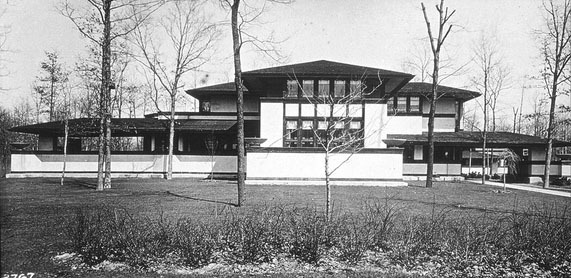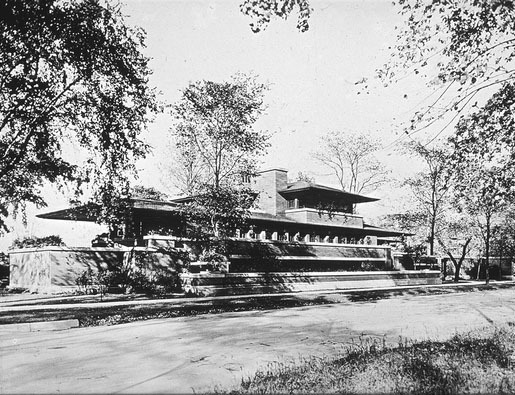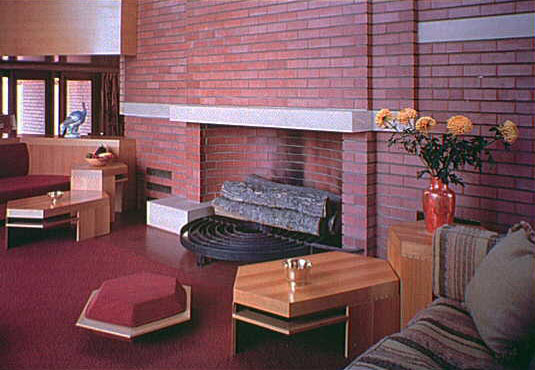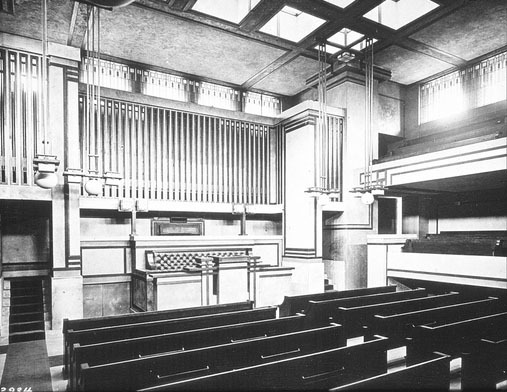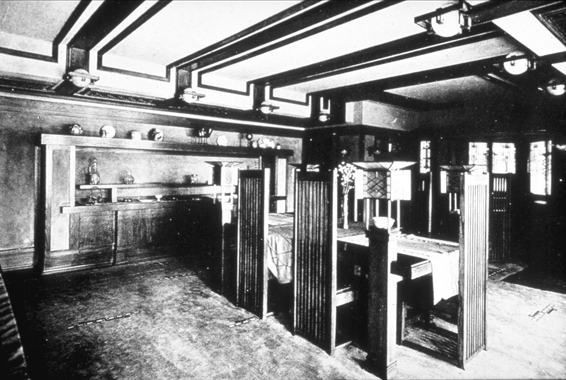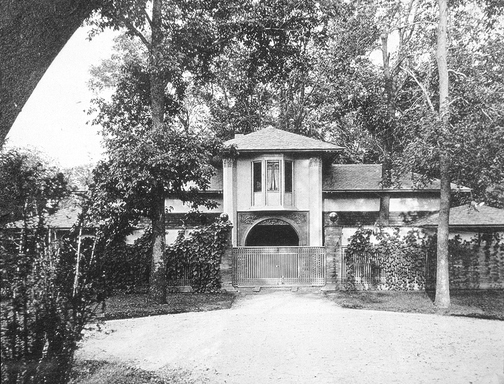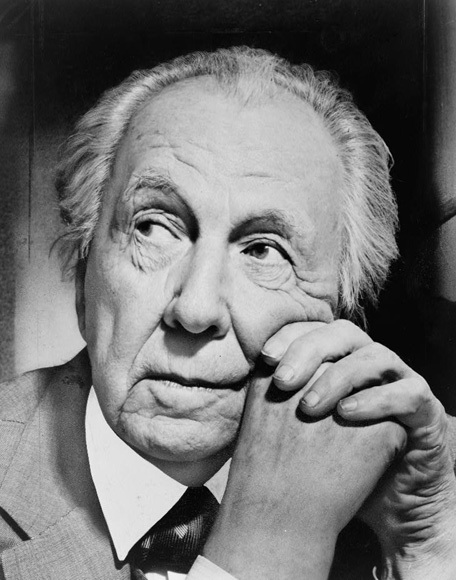 Bibliography
Frank Lloyd Wright: the Lost Years, 1910-1922: A Study of Influence

(

Univ. of Chicago Press

1998).
,
Frank Lloyd Wright Field Guide: Includes All United States and International Sites

(

Northwestern Univ. Press

2005).
,
The Vision of Frank Lloyd Wright

(

Chartwell

2006).
,
Frank Lloyd Wright: The Houses

(

Rizzoli

2005).
,
Frank Lloyd Wright

(

Viking

2004).
,
Frank Lloyd Wright

(

Reaktion Bks.

2006).
,
Frank Lloyd Wright

(

Phaidon

1997).
,
Frank Lloyd Wright: A Biography

(

Univ. of Chicago Press

1998).
,
The Architecture of Frank Lloyd Wright: A Complete Catalog

(

Univ. of Chicago Press

2002).
,
Twentieth-Century American Architecture: The Buildings and Their Makers

(

Norton

2000).
,
An Autobiography

(

Longman's Green

1932).
,