Topic Page: Welles, Orson, 1915-1985
---
Definition:
Welles
from
Merriam-Webster's Collegiate(R) Dictionary
(George) Orson Welles \॑ȯr-sən
---
Summary Article: Welles, Orson
From Encyclopedia of American Studies
Orson Welles was one of the few Americans in the twentieth century to make significant contributions to theater, radio, and film. Although he exhibited a cosmopolitan and global perspective in his work, he always acknowledged that his Midwestern, American roots had a shaping influence on his art. As director, screenwriter, and star of what is arguably the best film ever made, Citizen Kane, Welles's work remains a benchmark for filmmakers and a high-water mark of the American film industry.
Welles was born on May 15, 1915, in Kenosha, Wisconsin. His mother died when he was eight years old and his father when he was twelve. He was enrolled in the Todd School in Woodstock, Illinois, at the age of eleven where he became enamored with magic and the stage (specifically Shakespeare). After his graduation in 1931, Welles traveled and eventually secured a place in Katherine Cornell's road company in 1934, the same year he performed for the first time on radio. He also married Chicago socialite Virginia Nicolson that same year. They had a son, Christopher, who was born in 1937 and were divorced in 1939. In 1935, John Houseman hired Welles to direct a production for the Negro Unit of the Federal Theatre Project, which eventually became known as "The Voodoo MacBeth" when it premiered to great acclaim in 1936 in Harlem. After forming the Mercury Theatre troupe with Houseman in 1937, they staged many productions on the stage and radio, the most famous being the 1938 Halloween broadcast of "The War of the Worlds" which caused panic among many listeners, who were led by the realism of the broadcast to assume that an actual interplanetary invasion was taking place.
Welles's first film was Citizen Kane, which was made for RKO Pictures and released in 1941. Nominated for nine Academy Awards, Welles shared an Oscar for Best Screenplay. Due to its cutting edge cinematography, its creative use of German Expressionist lighting, and its innovative approach to overlapping dialogue, the film is considered by many to be one of the finest ever made. It would be the acme of his film career. Welles went on to direct and star in many motion pictures, including The Lady From Shanghai (1948) in which he costarred with his second wife, Rita Hayworth, whom he married in 1943. They had a daughter, Rebecca, who was born in 1944, and were divorced in 1948. Other notable films include The Magnificent Ambersons (1942), MacBeth (1948), Othello (1952), and Touch of Evil (1958) which he directed, and The Third Man (1949), The Long Hot Summer (1958), and A Man for All Seasons (1966) in which he starred. In 1955, Welles married the Countess de Girafalco, Paola Mori, with whom he had a daughter, Beatrice, in 1955. He received the American Film Institute's Lifetime Achievement Award and the Directors Guild of America's D.W. Griffith Award in 1984. Welles died of a heart attack in 1985.
In many ways Welles's directorial genius was inimical to the Hollywood Studio system in place during much of his working life. A talented and uncompromising artist, he found it impossible to work in a filmmaking system that denied him the final word on his own films. Consequently, he often financed his films with earnings from his acting work. In some ways, Welles's life and career have come to symbolize the great artistic genius who was only partially able to realize his gifts.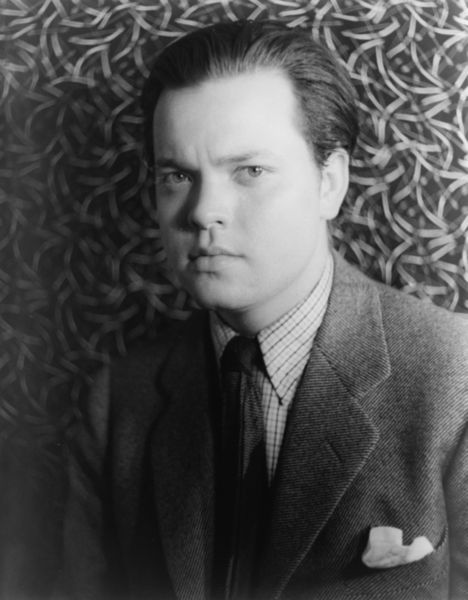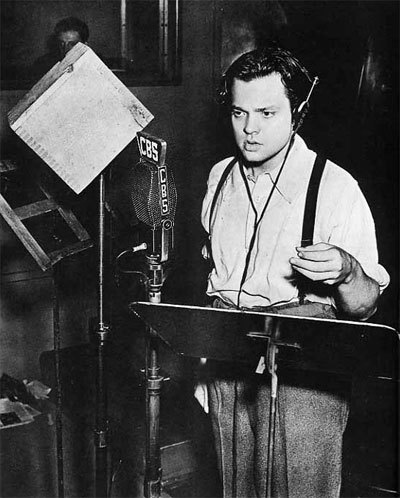 Bibliography
Orson Welles: A Critical View

(

Acrobat Bks.

1991).
,
Beja, Morris

, ed.,

Perspectives on Orson Welles

(

G.K. Hall

1995).
Orson Welles: The Road to Xanadu

(

Penguin

1995).
,
Orson Welles: The Stories of His Life

(

Faber

2003).
,
The Films of Orson Welles

(

Cambridge

2004).
,
The Medium and the Magician: Orson Welles, the Radio Years, 1934-1952

(

Rowman & Littlefield

2005).
,
The Citizen Kane Book

(

Little, Brown

1971).
,
Orson Welles: A Biography

(

Limelight

2004).
,
Orson Welles

(

Da Capo Press

1996).
,
What Ever Happened to Orson Welles? A Portrait of an Independent Career

(

Univ. Press of Ky.

2006).
,
The Magic World of Orson Welles

(

Southern Methodist Univ. Press

1989).
,
Discovering Orson Welles

(

Univ. of Calif. Press

2007).
,