Topic Page: Walker, David, 1785-1830
Summary Article: DAVID WALKER (1784-1830)
from Slavery in the United States: A Social, Political, and Historical Encyclopedia
A free black who left the South to settle in Boston, David Walker was an influential voice in the fight against slavery through his writing. Born the son of a slave father and a free black mother in Wilmington, North Carolina, David Walker was a free black according to North Carolina law. As a youth, he was free to travel in the antebellum South, and he observed firsthand both the harsh nature of slavery and the unfair treatment accorded his mother. From an early age, he developed an attitude of disgust toward slavery. As a result of the racial unrest and heightened restrictions placed on free blacks caused by the Denmark Vesey conspiracy in 1822, Walker left the Charleston, South Carolina, area. Exactly where he traveled is uncertain, but by 1825 he had settled in Boston.
Once in Boston, Walker learned to read and write and opened a clothing store. He was generous to a fault. He never was a business success, but he was well-respected in the black community. Tall, slender, with a dark complexion, Walker was also physically intimidating as well. It was during this period that Walker continued his self-education. He read widely on the institution of slavery, especially its history from Egypt to more contemporary slave societies. His emergence as an outspoken critic of slavery was natural considering his life experiences and his pursuit of a deeper understanding of the status of blacks in the United States.
In 1828 Walker addressed the General Colored Association of Massachusetts and made a fiery attack on slaveholders, urging blacks to oppose slavery and southern attempts to recover fugitive slaves. He urged the audience to unify in the pursuit of freedom for blacks, but within the limits of the Constitution. His address was later printed in Freedom's Journal, but his next published work had a far greater impact on antislavery literature.
In 1829 Walker wrote an ambitious and incendiary tract that attacked slavery and outlined a plan for organized black opposition to the institution—a plan that included violence if necessary. Only a few months before David Walker's Appeal, another black, Robert Alexander Young, had published Ethiopian Manifesto, a seven-page pamphlet stressing that God had created blacks and whites as equals, but Walker probably knew nothing of its existence.
David Walker's Appeal was published as four "articles" focusing on blacks, their degradation in slavery, and their need to revolt against their white oppressors. His writing is clear and vivid, and propounds a well-reasoned argument against slavery. Portraying whites as the enemy, Walker saw racial harmony as unlikely given white attitudes. He did lay the framework for Christian forgiveness, but only if whites admitted their crimes against blacks. Walker adopted a "kill or be killed" philosophy and saw the necessity for insurrection if blacks were to achieve eventual equality.
Walker incorporated most of the major tenets of black nationalism in the Appeal. He stated that blacks must have a nation of their own, they must provide for their own defense, and they must follow black leaders. He repeated the traditional messianic view for blacks. Many historians view Walker as America's earliest black nationalist. He was undoubtedly one of the more significant black ideologists and writers of the antebellum period; given his southern heritage, Walker was a remarkable figure. White southerners and slaveholders naturally held Walker in low esteem, but southern reactions to David Walker's Appeal were indicative of their concerns and fears if the book and its ideas were widely circulated in the South.
Walker utilized a series of unofficial agents—black sailors, newspapermen, ministers, and other free blacks—to distribute the Appeal in southern port cities. On December 29, 1829, only three months after initial publication, the police in Savannah, Georgia, seized sixty copies of the Appeal that Walker had sent to Reverend Henry Cunningham. The next month, Atlanta officials intercepted twenty copies forwarded to newspaperman Elijah Burritt, a transplanted white New Englander. After it was discovered that Burritt had requested a copy (or more) of the tract, Burritt thought it prudent to go back north. Virginia Governor William Giles alerted the state assembly that a black person had circulated copies in Richmond. Copies were discovered in Walker's birthplace of Wilmington, North Carolina, in August 1830. City officials in Charleston, South Carolina, and New Orleans were alarmed when copies of the Appeal reached their cities in March 1830.
Public and legislative reactions were predictable as stricter measures against slave literacy, unsupervised slave religious activity, and the freedom of slaves to interact with free blacks were enforced in some states and passed in others. The circulation of David Walker's Appeal aroused the three central fears of slaveowners—that slave literacy was a dangerous skill, that black preachers posed a real threat, and that literate blacks could read to groups of illiterate slaves.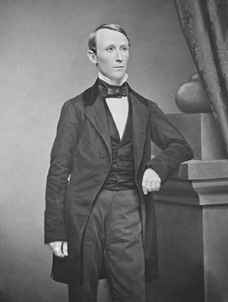 Rumors surrounding Walker's death in June 1830 were rampant. One rumor was that he had been poisoned, another was that several Georgia men had offered a reward of $1,000 for Walker dead or $10,000 for Walker alive. There is no clear evidence that Walker died from anything more than natural causes, and most likely consumption. Walker's true legacy focused on his Appeal, his active opposition to slavery worldwide, and his role in the evolution of black nationalism.
See also: Black Nationalism; Vesey, Denmark.
For Further Reading
One Continual Cry; David Walker's Appeal to the Colored Citizens of the World, 1829-1830, Its Setting and Its Meaning, together with the Full Text of the Third, and Last, Edition of the Appeal

. New York: Humanities Press.
. 1965.
God and Human Responsibility: David Walker and Ethical Prophecy

. Macon, GA: Mercer University Press.
. 2003.
To Awaken My Afflicted Brethren: David Walker and the Problem of Antebellum Slave Resistance

. University Park: Pennsylvania State University Press.
1997.
Related Articles
---
African-American Writers: A Dictionary
(9/28/1785–6/28/1830) Pamphlets His pamphlet, David Walker's Appeal in Four Articles; Together with a Preamble, to the Coloured Citizens of the...
Brewer's Dictionary of Phrase and Fable
See under COLOURS for its symbolism. Its use for MOURNING was a Roman custom (Juvenal, Satires, x, 245 (2nd century ad)), borrowed from the Egyptian
Encyclopedia of Emancipation and Abolition in the Transatlantic World
(1829) On September 28, 1829, David Walker, a free black man living in Boston, published a pamphlet titled An Appeal to the Colored Citizens of...
See more from Credo