Topic Page: Truffaut, François (1932 - 1984)

Summary Article: Truffaut, François (1932–1984)
from Encyclopedia of the Sixties: A Decade of Culture and Counterculture
François Truffaut is an icon of French cinema, film theory, and criticism. He is one of the originators of the French New Wave and the auteur theory as well as a contemporary of Jean-Luc Godard, Eric Rohmer, Claude Chabrol, and Jacques Rivette, all of whom began their careers with the film magazine Cahiers du cinéma. In a directorial career that spanned 29 years, Truffaut made 24 films, including three shorts and 21 features.
François Roland de Montferrand was born out of wedlock on February 6, 1932, to Janine de Montferrand in Paris. He was adopted by his mother's husband, Roland Truffaut, in 1933 but did not live with the couple until the death of his maternal grandmother in 1942. A tumultuous relationship with his mother and stepfather marked his adolescence and led to his parents' decision to place him in a center for juvenile delinquents when he was a teenager. These experiences informed some of his most celebrated films such as the Les Quatre cents coups (The 400 Blows) (1959).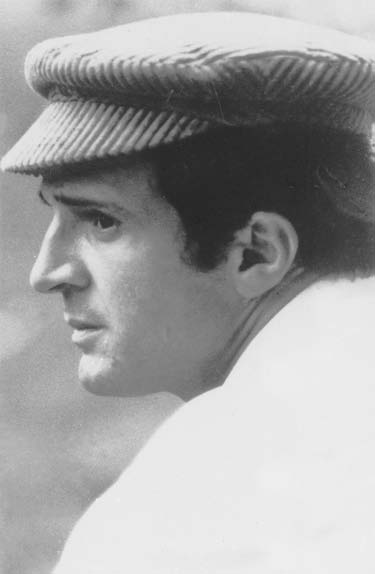 The performing and literary arts played an essential role in Truffaut's formative years. His goal as an adolescent was to see three films a day and to read three books a week. With his best friend, Robert Lachenay, Truffaut founded a film club, the Cercle Cinémane, in 1948. During the club's brief existence, Truffaut met the critic André Bazin and formed a friendship that lasted until the latter's death in 1958. In 1951, Truffaut enlisted in the military but deserted his post on the eve of his departure for Indochina. He was subsequently arrested and spent time in military prison. Bazin gave Truffaut his first film-related job at Cahiers du cinéma upon his release in 1952. He recognized the young man's passion for the cinema and, significantly, approached film with a similar appreciation for its aesthetics of reality. As a new critic Truffaut published his first article, "A Certain Tendency of the French Cinema," in 1954. The article targeted the tendency of postwar French films to depend too much on plot and dialogue and proposed a cinema of auteurs. The article caused intense debate in the French film community. Once he became a director himself, Truffaut revised some of his harsh criticisms. He eventually declared that his filmmaking was a combination of the literary, the musical, and the visual.
Truffaut made his first short, the 16mm film Une Visite, in 1955. From 1954 to 1956, he worked for Roberto Rossellini, assisting him with three unreleased films. In 1957, Truffaut was in a position to make Les Mistons (The Mischief Makers), based on a short story by Maurice Pons. His friend Lachenay had come into a small inheritance and used the money to help him. Truffaut was also romantically involved with Madeleine Morgenstern, the daughter of film producer and distributor Ignace Morgenstern, and she convinced her father to finance the film. Truffaut thus started les Films du Carrosse. Les Mistons starred Gérard Blain and Bernadette Lafont. When the film was complete, Truffaut and Madeleine married on October 29, 1957.
Following Les Mistons, Truffaut devoted his energy to developing other films. He worked on a series of small projects, including a short film with Godard, Histoire d'eau. With the backing of his father-in-law, Truffaut developed his first feature-length film, Les Quatre cents coups. The screenplay was autobiographical, based on his and Lachenay's collective experiences as adolescents during the 1940s and '50s. The title was based on the French expression faire les quatre cents coups, meaning "to be up to no good." Unfortunately, that meaning is lost in the English translation, The 400 Blows. Truffaut chose Jean-Pierre Léaud to play the leading role of Antoine Doinel and Patrick Auffay as his friend, René. The filming was marked by bad luck, including the death of Truffaut's mentor and friend André Bazin in October 1958 from leukemia. Despite Truffaut's misgivings about the film, Les Quatre cents coups was well received upon its debut at the Cannes Film Festival in 1959, winning the prestigious Grand Prix.
Les Quatre cents coups changed Truffaut's life. He wrote the script for Godard's Breathless in 1959 and directed Tirez sur le pianiste (Shoot the Piano Player) in 1960. In 1961, his film Jules et Jim was released. He produced, supervised, and helped to write the script for Claude de Givray's Tire au flanc (1961). Other films Truffaut completed in the 1960s include Antoine et Colette (1961), La Peau douce (The Soft Skin) (1964), Fahrenheit 451 (1966), La Mariée était en noir (The Bride Wore Black) (1967), Baisers volés (Stolen Kisses) (1968), and L'Enfant sauvage (The Wild Child) (1969), and La Sirène du Mississippi (Mississippi Mermaid) (1969). He also published a book on Alfred Hitchcock's films, Le Cinéma selon Hitchcock (1966), and was instrumental in the Langlois Affair in 1968, during which the French government dismissed Henri Langlois, the head of the Cinémathèque Française. Truffaut organized protests until the government reinstated Langlois. He also participated in the cancellation of the Cannes Film Festival in 1968 in response to the May 1968 uprisings.
In the 1970s and '80s, Truffaut directed Domicile conjugal (Bed and Board) (1970), Les Deux anglaises et le continent (Two English Girls) (1971), Une Belle fille comme moi (Such a Gorgeous Kid as Me) (1972), La Nuit américaine (Day for Night) (1973), L'Histoire d'Adèle H. (The Story of Adele H.) (1975), L'Argent de poche (Small Change) (1976), L'Homme qui aimait les femmes (The Man Who Loved Women) (1977), La Chambre verte (The Green Room) (1978), L'Amour en fuite (Love on the Run) (1979), Le Dernier métro (The Last Metro) (1980), La Femme d'à côté (The Woman Next Door) (1981), and Vivement dimanche! (Confidentially Yours) (1983). Truffaut won the Best Foreign Film Academy Award for La Nuit américaine. In 1977, he starred in Steven Spielberg's Close Encounters of the Third Kind as the character Claude Lacomb.
Truffaut's films inform one another structurally, thematically, and formally, forming a discursive whole. A number of his films deal with the theme of adolescence and young adulthood, while others might be called genre films. Jean Renoir and Alfred Hitchcock as well as Rossellini, Ernst Lubitsch, and Howard Hawks inspired Truffaut's work. He was a great enthusiast of literature. His film L'Histoire d'Adèle H. is a tribute to Victor Hugo's daughter, while Fahrenheit 451 conveys his love of books. At the heart of all of these films are an interest in people, the characters, their emotions, conflicts, and relationships. Truffaut's films share a common tension between form and visual aesthetic. They also reflect his lifelong attraction to women. His many lovers included Liliane Litvin, Jeanne Moreau, Claude Jade, Françoise Dorléac, Jacqueline Bisset, Leslie Caron, Catherine Deneuve, Fanny Ardant, and his wife, Madeleine Morgenstern.
Truffaut died on October 21, 1984, from a brain tumor. He is survived by his daughters Laura (b. 1959) and Eva (b. 1961) from his marriage to Madeleine Morgenstern and Joséphine (b. 1983) from his relationship with Fanny Ardant.
Bibliography
Truffaut: A Biography

. Translated by Catherine Temerson. Alfred A. Knopf

New York

, 1999.
, and Serge Toubiana.
François Truffaut

. Praeger

New York

, 1972.
François Truffaut: Film Author 1932-1984

. Taschen

New York

, 2004.
, and Paul Duncan.
François Truffaut

. Twayne

Boston

, 1978.
.
The Films in My Life

. Translated by Leonard Mayhew. Simon & Schuster

New York

, 1978.
.