Topic Page: Stowe, Harriet Beecher (1811 - 1896)

Summary Article: Stowe, Harriet Beecher
From Encyclopedia of American Studies
Harriet Elizabeth Beecher Stowe penned America's most prominent antislavery novel and helped to redefine nineteenth-century authorship with her success as a literary businesswoman. Daughter of Lyman Beecher, Presbyterian leader of Lane Seminary, Stowe, born on June 4, 1811, in Litchfield, Connecticut, grew up in Connecticut and in the dynamic border city of Cincinnati, Ohio, where she met and married theologian Calvin Stowe. Combining her knowledge of Ohio's runaway slaves with widespread indignation over the Fugitive Slave Law, which allowed Southern masters to reclaim fugitives, she began writing Uncle Tom's Cabin, or Life among the Lowly (1852). Serialized in The National Era before appearing as a book, the sprawling story saw nearly unprecedented sales as it enlisted Northern women and avowed Christians in the abolitionist cause.
Stowe's characters, destined to be enduring stock figures, included the obsequious and martyred Tom; the "shiftless" and unteachable moppet, Topsy; the inspiring saintly child, Eva; the sadistic master of a "down river" plantation, Legree; and the devoted slave mother, Eliza, who carries her child across the Ohio River's ice floes to freedom. Breaching the era's restrictions between public and private in suggesting that slaves were sexually abused, the novel gave rise to proslavery retaliations, offended Christian leaders for its suggestion of clergymen's hypocrisy, spoke for the disadvantaged without always granting them the means to speak for themselves, and encountered critics who objected to its paternalistic and stereotyped views of blacks. President Lincoln himself said Stowe's novel had helped to ignite the Civil War.
Stowe published a Key to Uncle Tom's Cabin to document the novel's depictions of slave life, wrote several subsequent novels, including Pink and White Tyranny (1871) and Poganuc People (1878), and turned to journalism in The House and Home Papers. This series appeared during some of the Civil War's bloodiest campaigns but adopted a male persona to teach its readers domestic economy. One of the few women who were connected with the Atlantic Monthly in its opening years, Stowe bridged populist, journalistic writing and that periodical's emerging "high culture" of letters. Her later journalism engaged "the woman question" and argued a sensationalist cause in Lady Byron Vindicated (1870). This polemic exposed the taboo subject of incest and once again showed Stowe defying polite society's restrictions in an era that generally forbade women from speaking publicly. Stowe died in Hartford on July 1, 1896.
James Baldwin's "Everybody's Protest Novel" is the most famous twentieth-century attack on Stowe's stereotypes, while Jane Tompkins's "Sentimental Power: Uncle Tom's Cabin and the Politics of Literary History" was among the first works to reinsert Stowe's novel into feminist cultural and canon debates. Writing when it was first feasible to make a career of authorship in America, as Joan Hedrick's biography suggests, Stowe penned perhaps the most politically engaged of the nineteenth-century texts that are still read today.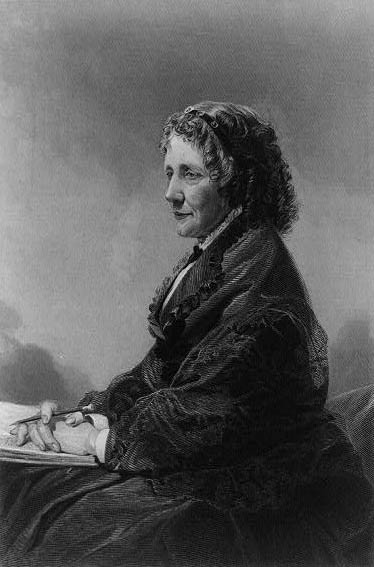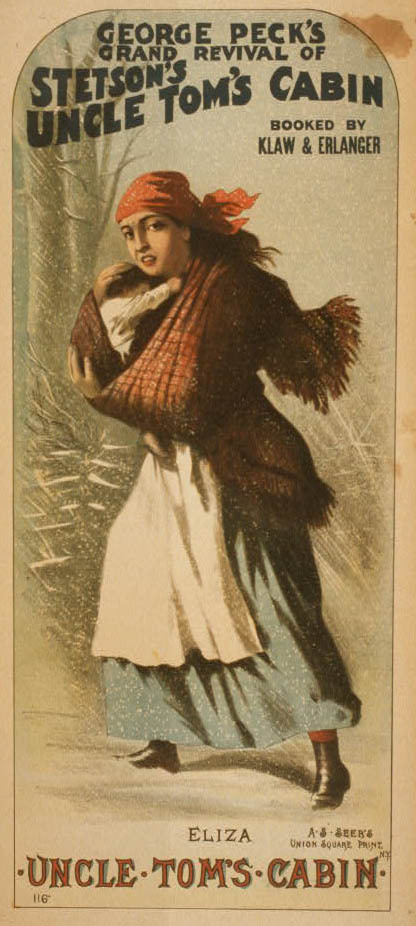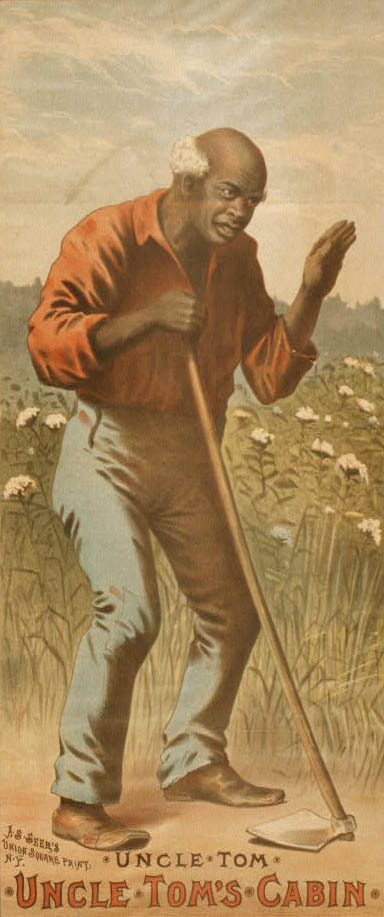 Bibliography
Everybody's Protest Novel

, in Notes of a Native Son (

Dial Press

1963).
,
Harriet Beecher Stowe: A Life

(

Oxford

1994).
,
Kohn, Denise

;

Sarah Meer

;

Emily B. Todd

, eds.,

Transatlantic Stowe: Harriet Beecher Stowe and European Culture

(

Univ. of Iowa Press

2006).
Loves of Harriet Beecher Stowe

(

Grove Press

2007).
,
Mightier Than the Sword: Uncle Tom's Cabin and the Battle for America

(

Norton

2011).
,
The Cambridge Introduction to Harriet Beecher Stowe

(

Cambridge

2007).
,
Uncle Tom's Cabin, or Life Among the Lowly

, ed. and intro. by

Douglas, Ann

(1852;

Penguin Bks.

1981).
,
Sentimental Power: Uncle Tom's Cabin and the Politics of Literary History

, in Sensational Designs: The Cultural Work of American Fiction, 1790-1860 (

Oxford

1985).
,
Weinstein, Cindy

, ed.,

The Cambridge Companion to Harriet Beecher Stowe

(

Cambridge

2004).
The Beecher Sisters

(

Yale Univ. Press

2003).
,