Topic Page: Stone, Oliver (1946 - )
Summary Article: Stone, Oliver
from Movies in American History: An Encyclopedia
Oliver Stone is an American screenwriter and director best known for his controversial historical dramas. His most critically acclaimed films are those included in his "Vietnam Trilogy": Platoon (1986), Born on the Fourth of July (1989), and Heaven and Earth (1993). He is the winner of three Academy Awards, two for Best Director and one for his screenplay for Midnight Express (1978).
Stone was born in New York City, September 15, 1946. In 1967, he enlisted in the U.S. Army, requesting combat duty. After serving one tour in Vietnam, he returned to New York and enrolled at New York University, ultimately earning a bachelor's degree in film in 1971.
During his early career, he was primarily a writer, contributing film critiques to publications such as the Village Voice. Although he directed some "B" horror films, his breakthrough moment came when he wrote the screenplay for Midnight Express. He went on to write screenplays for Conan the Barbarian (1982), Scarface (1983), and Year of the Dragon (1985). These latter three scripts earned him a reputation among some critics as a shallow-minded and exploitative writer. This changed, however, when he co-wrote (with Rick Boyle) and directed Salvador, a movie sympathetic to the left-leaning revolutionaries of the Salvadoran Civil War. Although it was not a box-office success, it did help define Stone as a more serious filmmaker.
In 1986, he directed Platoon, based on his experiences in Vietnam. A financial and critical success, it won four Oscars, including those for Best Picture and Best Director. Considered a serious antiwar film, Platoon was heralded for its realistic portrayal of Vietnam. The second of Stone's Vietnam films, Born on the Fourth of July, was a biographical treatment of the postwar experiences of Ron Kovic, a combatant who was severely wounded in battle and left paralyzed. In Heaven and Earth, the last picture in his trilogy, Stone explored the true story of a Vietnamese girl who marries an American soldier and is brought by him to the United States.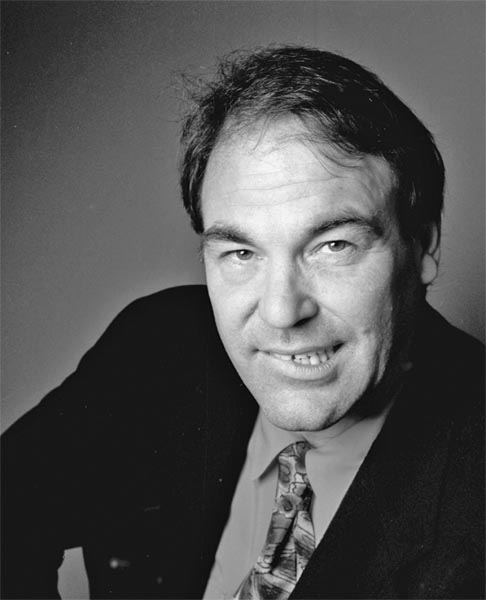 With the release of Wall Street in 1987, a picture in which he excoriated the greed and excesses of the Reagan era, Stone began to be seen as one of America's most popular filmmakers; soon after, however, he also was viewed as one of the nation's most controversial "issue" filmmakers. While Wall Street was well received, Stone's 1991 picture JFK, although a box-office success, was derided by critics and most historians as a paranoid, conspiratorial assessment of the Kennedy assassination. Natural Born Killers (1994), his attempt to satirize the media's exploitation of violence, was criticized for being excessively brutal and, ironically, for glorifying violence instead of condemning it. And his attempt to portray the disgraced Richard Nixon as a complex, tragic figure in Nixon (1995), was ridiculed by critics and largely ignored by audiences.
For almost a decade, Stone turned away from making overtly political pictures, producing a series of provocative films that did little to lift him back to cinematic prominence. In 1997, for instance, he offered audiences a noir thriller, U Turn, an intriguing film with a wonderful ensemble cast that was roundly rejected by both audiences and critics. In 1999 he released On Any Given Sunday, a sports film that sought to expose the darker side of American masculinity, but was hampered by a woefully miscast Al Pacino as a professional football coach. And in 2004, stretching himself to his directorial breaking point, he released his overlong historical epic Alexander (2004), which was ridiculed for its homoeroticism even as Stone insisted that his portrayal was historically accurate.
W (2008) marked the return of Stone the political filmmaker. Released only weeks before the end of George W. Bush's presidency, the film attempted, as Nixon had, to disclose the psychological complexity of a failed political figure. The film garnered substantial press coverage, sparked widespread dialogue, and received a good number of very positive reviews.
Interestingly, while most critics agree that Stone is a talented filmmaker, many of them accuse him of using his movies to rewrite history in order to express his own distorted ideological vision. In response, Stone has either denied the charge—claiming, for instance, that a film such as JFK represented solid historical research and forced a government reexamination of the Warren Commission Report—or he has insisted, rather incongruously, that he is merely a dramatist and thus his political "histories" should not be subject to the same sort of vetting brought to bear on the work of academic scholars.
Selected Filmography
Wall Street: Money Never Sleeps

(2010);.
W

(2008);.
Alexander

(2004);.
Any Given Sunday

(1999);.
U Turn

(1997); Nixon (1995); Natural Born Killers (1994);.
Heaven and Earth

(1993);.
JFK

(1991);.
The Doors

(1991);.
Born on the Fourth of July

(1989);.
Talk Radio

(1988);.
Wall Street

(1987);.
Platoon

(1986);.
Salvador

(1986);.
The Hand

(1981).
References
"Personal Struggles and Political Issues: An Interview with Oliver Stone."

Cineaste

16

3

1988.
.
"Oliver Stone Biography."

Filmmakers.com.

http://www.filmmakers.com/artists/oliverstone/biography/

.
Oliver Stone: Interviews

. University Press of Mississippi

Jackson

, 2001.
. P., ed.
Related Articles
---
Chambers Film Factfinder
American, born in New York City. Following several years as a teacher and soldier in Vietnam, he studied film at New York University (where he...
Philip's Encyclopedia
1946- US film director and screenwriter. Stone achieved commercial success with his film about the Vietnam War, Platoon (1987), for which he...
Merriam-Webster's Collegiate(R) Dictionary
pronunciation (1767) : a step before an outer door — on one's doorstep : close at hand; esp : too close to be overlooked
See more from Credo