Topic Page: Sinatra, Frank (1915 - 1998)

Summary Article: Sinatra, Frank
From Encyclopedia of American Studies
Singer and actor Frank Sinatra (1915–1998) was one of the singular figures in twentieth-century American popular culture. Born and raised in Hoboken, New Jersey, the only child of Italian immigrants, Sinatra began singing for tips in a neighborhood saloon when he was eight years old. His break into show business came in 1935 when a local singing group Sinatra had recently joined, the Hoboken Four, won first prize on the Major Bowes Amateur Hour, garnering a contract for stage and radio appearances across the country. From 1939 to the mid-1940s, first as a featured vocalist in the swing bands of Harry James and Tommy Dorsey and then as a solo artist, Sinatra perfected a style of singing romantic ballads—a combination of Bing Crosby-influenced crooning, Tommy Dorsey-influenced breath control, the polished and expressive phrasing of Italian bel canto ("beautiful song"), and a dramatically personalized approach to lyrics—that attracted a massive audience of avid teenage girls ("bobby soxers"). By the end of the 1940s, Sinatra had also established himself in Hollywood, costarring with Gene Kelly in the popular musicals Anchors Aweigh (1945), Take Me Out to the Ballgame (1949), and On the Town (1949).
Following a devastating downturn marked by a hemorrhaging of his vocal cords and an ill-fated foray into early television, Sinatra's career rebounded with an Oscar-winning portrayal of an Italian American GI in the movie From Here to Eternity (1953). In that role and others that followed—a saloon singer in Young at Heart (1954), a drug-addled jazz drummer and poker dealer in The Man with the Golden Arm (1955)—Sinatra's persona was that of the ultimate anti-organization man: alienated, unstable, insolent. In other films, such as The Tender Trap (1955), and on the best-selling LPs Songs for Swingin' Lovers (1956) and Come Fly with Me (1957), Sinatra was the free-spirited swinging bachelor, an icon of urbane cool, all crisp confidence and insouciant swagger. These conflicting images mirrored the violent mood swings of a man who described himself—in an interview in Playboy magazine in February 1963—as "an 18-karat manic depressive" with "an over-acute capacity for sadness as well as elation." In both his musical rhetoric and his screen persona, Sinatra's juxtaposition of brassy ebullience and fragile tenderness captured the tensions and ambivalences of postwar American masculinity. His concept albums for Capitol Records—featuring the top-drawer arrangements of Nelson Riddle, Gordon Jenkins, and Billy May—heralded a new style of sophisticated, adult-oriented popular entertainment.
Early in his career, Sinatra's Hoboken background (though far less hardscrabble than legend portrayed it) dovetailed with both the New Deal's celebration of the American "common man" and the Popular Front's emphasis on ethnic pluralism. His experience of anti-Italian bigotry inspired his starring role in the short film The House I Live In (1945), a wartime propaganda vehicle that promoted racial tolerance. Sinatra's friendships with African American entertainers led to a lifetime commitment to civil rights, and he played a major role in the desegregation of Las Vegas hotels and casinos. In 1960, Sinatra and his friends in the Rat Pack—a group of ethnically diverse entertainers who worked together in casinos and films—openly campaigned for John F. Kennedy, signaling an intensified alliance between politics and entertainment. Sinatra was now the "Chairman of the Board," an entertainment industry mogul who ran his own record label (Reprise, founded in 1960), produced his own films, and, as a political broker, triangulated the White House, Hollywood, and the urban ethnic wards. Later, Sinatra would support the political career of former actor (and former Hollywood liberal) Ronald Reagan.
Sinatraphiles generally explain this Republican conversion not as the predictable byproduct of prosperity and aging, or even as a rightward ideological shift, but rather as payback for slights and betrayals Sinatra suffered from Democratic Party insiders throughout the 1960s. The explanation hinges on a piece of Sinatra piety, the sacrosanct belief that the great man lived by a moral code anchored in an expectation of unconditional and reciprocal personal loyalty. In a famous 1966 Esquire profile, Gay Talese diagnosed this as "the Sicilian in Sinatra." It can be construed as a foreshadowing of the tendency among American studies scholars to underscore that even as Sinatra bestrode the national political stage, to Italians and non-Italians alike he remained essentially and inalterably ethnic. A supercompressed but widely believed story of Italian America goes like this: an oppressed and criminalized lower-class ethnic minority proved its American loyalty during World War II, parlayed postwar prosperity into blue-collar security, and then rode the baby-boomer wave to middle-class white suburbia. This brisk account of the incorporation of Ellis Island immigrants into the mainstream flow of American life—of colorfully emotional, racially inscrutable ghetto tribalists and "enemy aliens" turning into de-ethnicized conformists—is a simplistic caricature open to challenge in both its general thrust and its particulars. One thing it fails to recognize is the way strong ethnicity has always been a potent form of American countercultural identity, precisely because official, state-sanctioned codes of proper and loyal Americanism, from the Progressive Era on, have attempted to weaken (if not erase) ethnic identification, especially ethnicities tied to suspect wartime nationalities. Sinatra, the self-nicknamed "Top Wop" who christened his private airplane "El Dago," clung strongly to his ethnicity as a badge of honor and test of loyalty, even as he ascended to the top of the American heap.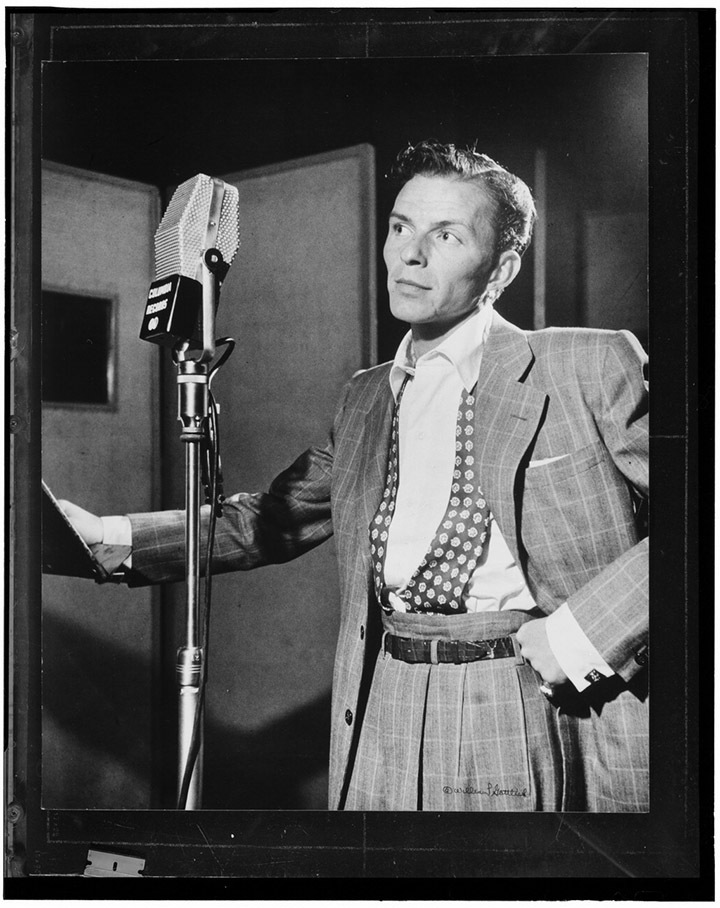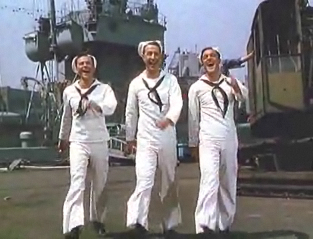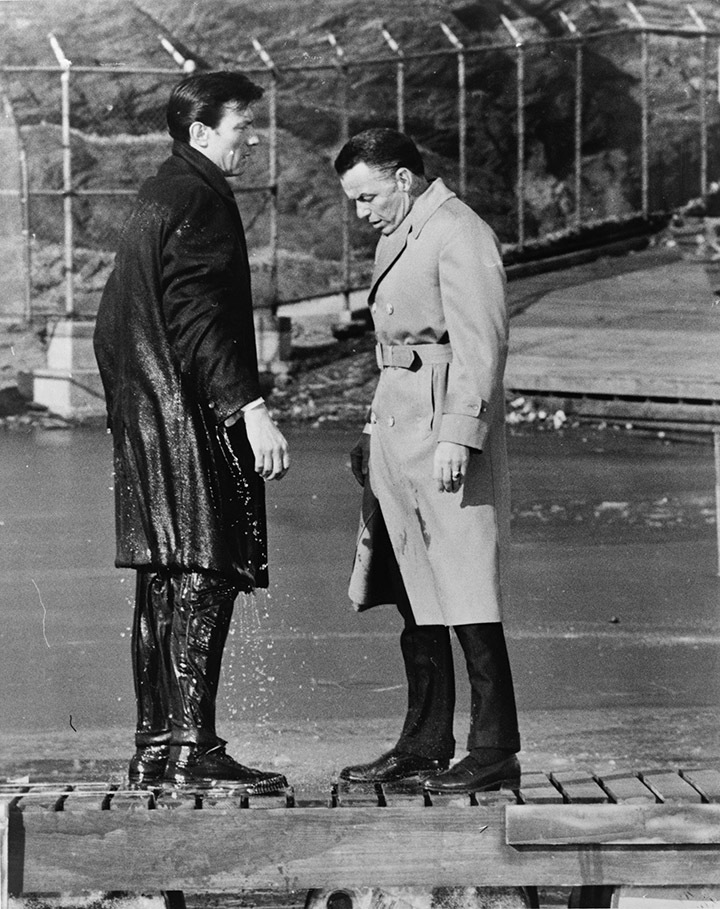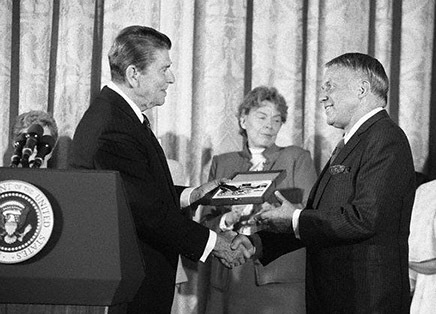 Bibliography
Sinatra! The Song Is You: A Singer's Art

(

Da Capo

1997).
,
Frank: The Voice

(

Doubleday

2010).
,
When Frankie Went to Hollywood: Frank Sinatra and American Male Identity

(

Univ. of Ill. Press

2008).
,
Pugliese, Stanislao G.

, ed.,

Frank Sinatra: History, Politics, and Italian American Culture

(

Palgrave Macmillan

2004).
Sinatra: An American Classic

(

Random House

1984).
,