Summary Article: Film, Silent
From The Social History of the American Family: An Encyclopedia
In 1893, Thomas Edison launched the motion picture industry by building the first film studio in the United States in West Orange, New Jersey. The studio was known as the Black Maria. The first films generally presented acts that had long entertained audiences at circuses and on the vaudeville circuit. By 1903, however, the first films appeared that told a story. All films were "silent" until the advent of sound in 1922, but they were usually accompanied by live music. The onscreen action was sometimes supplemented by written explanations known as intertitles.
Silent films greatly varied in length, ranging from a few minutes to full-length films. Because the technology was new and both comedy and tragedy were broadly drawn, families were immediately attracted to the theaters that became known as nickelodeons because of the standard $.05 admission fee. In 1907, approximately 2 million Americans attended nickelodeons. Within two years, there were 9,000 nickelodeon theaters located throughout the United States. The oldest silent film that still survives is Vanishing Lady (1896), a film by Frenchman Georges Méliès, who began his entertainment career as a magician. Many silent films have been restored and are available to modern audiences through film festivals, television, streaming services, the Internet, DVD, and Blu-Ray. Both film professionals and movie fans have found creative ways to honor the silent film and its impact on American families. In 2009, a silent film won an Academy Award for Best Short Film; and in 2011, a black-and-white silent film won in the Best Picture category.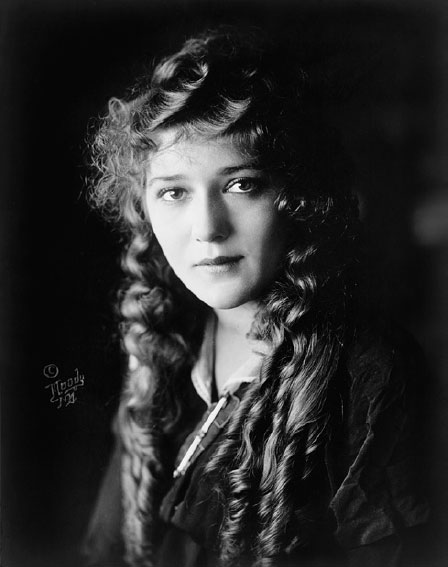 Family Audiences
The movies that appealed to families in the early years of the silent film era often starred child actors, particularly those produced by Thanhouser Company, Biograph, and Broncho. The films of Edwin S. Porter were particularly popular with families because Porter offered an idealized version of American family life. In 1905, Porter released The Little Train Robbery, a remaking of his The Great Train Robbery (1903), with a cast made up entirely of children. Impoverished tenant children played a large role in Cohen's Fire Sale (1907), in which Porter had them helping a shopkeeper attempt to rescue a shipment of hats mistakenly picked up by a delivery truck. Other directors also featured child actors. In The Land Beyond Sunset (1912), for instance, the main character is a young newsboy whose grandmother steals his earnings to buy alcohol. He escapes from his unhappy life with supernatural assistance from members of the Fresh Air Fund, a real organization that provided a taste of country life for inner-city children.
As the industry matured, the family, rather than individual members, became the focus of plots. The most enduring of the child-centered silent films may be Hal Roach's Our Gang series, which began in 1922 as short silent films and made the transition to "talkies" and was regularly shown as television reruns for decades. Familiar tales such as Robin Hood (1921) and Peter Pan (1923) were popular with family audiences. Other story lines focused on family, life, history, mythology, and biblical stories. Musicals, vaudeville, and animal acts also continued to have wide appeal with American family audiences.
While some states had child labor laws in the early years of the 20th century, reformers had been unable to pass federal measures; and state laws were not always enforced. According to the 1900 census, 1.75 million Americans between the ages of 10 and 15 were in the workforce. In large cities, employed children had a certain degree of independence, and many regularly visited nickelodeons after school and before reporting for evening jobs. It was estimated that 20 percent of theater audiences in Detroit, Michigan, and Madison, Wisconsin, were unaccompanied boys between the ages of 11 and 18. Social reformer and settlement house founder Jane Addams described unruly street children who attended nickelodeons in large groups. Middle-class children were more likely to see silent films in the company of older family members.
The early silent films invited audience participation, and families liked to sing along with illustrated songs. Audience members also frequently shouted out, cheered, or booed in response to action taking place on screen. However, as the silent film industry matured, plot lines became more complex, and audience participation was discouraged. As movie theaters were remodeled, audiences became physically distanced from screens. Children no longer came to nickelodeons unaccompanied, and continuous music gave the audience fewer openings to respond vocally to action taking place on screen.
Changing Values
Gender roles also underwent a transformation as the silent film industry matured. Early films depicted girls involved in the action, but later on, females came to be stereotyped as the moral conscience of the family and community. For example, in In the Border States (1910) and The Little Girl Next Door (1912), young girls played a key role in saving their families from dangerous situations. In the former, a young girl secretly helps a Confederate soldier who repays her by saving the life of her father, a Union soldier. In the latter, a young girl is killed when accompanying her friend's family on an outing. Her grieving father is convinced not to ruin the family he blames for her death by the intervention of his daughters' best friend and the ghost of his daughter.
At the same time that girls were placed on pedestals, boys continued to be portrayed in more active roles. In The Evidence and the Film (1913), a young messenger boy is falsely accused of stealing money. In Drummer of the 8th (1913), a young boy runs away to join the Union Army but is killed even as his family prepares for his homecoming. By the 1910s, filmmakers had seen the advantage of using silent films to improve family life by teaching children in the audience to behave properly outside the theater. They began featuring middle-class families whose daily lives focused on their children. Right and wrong were clearly defined for young audience members. These trends continued into the early days of television.
Popular Family Film Stars
The most beloved star of the silent film era was Charlie Chaplin, the British-born actor whose Little Tramp character is still instantly recognizable for his threadbare dapper appearance, moustache, cane, and sad eyes. Chaplin's films included The Immigrant (1917), The Kid (1921), The Gold Rush (1925), and The Circus (1928). In 1919, Chaplin joined filmmaker D. W. Griffith and actors Mary Pickford and Douglas Fairbanks in creating the United Artists film studio. Chaplin suffered a blow to his image in the United States in the 1950s during the McCarthy era but he was restored to favor in 1972 when the Academy of Motion Pictures presented him with an Academy Award for writing the musical score for Limelight.
Although she was born in Canada, Mary Pickford became known as "America's sweetheart" because of her work in films such as Poor Little Rich Girl (1917), which made over $1 million at the box office, Pollyanna (1919), Little Lord Fauntleroy (1921), and Tess of the Storm Country (1922). At a time when most female stars had little control over their careers, Pickford proved to be an astute businesswoman. She was the first female in U.S. history to become a co-owner of a film studio, and she cofounded the Motion Picture Academy of Arts and Sciences with Douglas Fairbanks, who was known for his masterful swordplay in his swashbuckling films.
Having paid his dues in vaudeville, Buster Keaton was well suited to silent films. With his flawless sense of comedic timing and deadpan stare, he was highly popular with family audiences. Keaton's films included Seven Chances (1921), Sherlock, Jr. (1924), The General (1926), and The Cameraman (1928). Of all his films, Steamboat Bill, Jr. (1928) has proved the most enduring. The plot focuses on a young man who returns home to help his father hold onto his ferry business and he predictably falls in love with the daughter of the film's villain.
Examples of Family Films
Many of the films of the silent film era were about poor families living at the height of American industrialization. A large number of the films were about immigrants, and many families were Jewish. In East and West (1923), the tale of Morris Brown focuses on a generational conflict between a Jewish immigrant and his highly Americanized daughter. The full-length silent film, Hungry Hearts (1922), based on the short stories of Anzia Yezierska, depicts the Levin family who live on New York's crowded and impoverished Lower East Side. One of the most respected names in the silent film industry was director D. W. Griffiths, who presented a saga of intergenerational conflicts in Romance of a Jewess (1908), one of his earliest works. Griffith is best known for his sweeping saga, Birth of a Nation (1915). The film is simultaneously considered a masterpiece and one of the most racist films ever made. In Old Isaac, the Pawnbroker (1908), the plot features a young girl with an ailing and poverty-stricken mother who is helped by a local shopkeeper. Slapstick comedies were extremely popular with silent film audiences, as was evidenced by the domestic comedy series Izzie and Lizzie and the Laurel and Hardy films.
Silent Films in the Twenty-First Century
Americans of the 21st century still have many opportunities to enjoy the art of the silent film. In addition to those films shown on television by Turner Classic Movies, the Independent Film Channel, or Fox Movie Channel, silent films can be streamed from services such as NetFlix. Some classic silent films are available on DVD and Blu-Ray. Additionally, museums and theaters often sponsor festivals featuring silent films. The Museum of Modern Art (MOMA) in New York, for instance, holds silent film festivals geared for children 6 and up and their families. Admission is free, and live music is provided by Ben Model, MOMA's resident film accompanist and a silent film historian.
In addition to highlighting works of the silent film era, filmmakers of the 21st century have produced new films that have paid homage to the genre set in the early 1920s, the black and white film The Artist (2011) demonstrates that modern audiences can still be captivated by silent films. Directed and written by Michel Hazanavicius and starring Jean Dujardin as George Valetin and Bérénice Bejo as Peppy Miller, The Artist won five Academy Awards, including those for Best Picture, Best Director, and Best Actor in a Leading Role. The actors depend mainly on facial expressions and gestures to present their story, and the music is integral to the unfolding tale. Intertitle cards are used at significant plot points.
In 2011, the film Hugo, by award-winning director Martin Scorsese, a dedicated film preservationist, pays tribute to Georges Méliès, the Frenchman who helped to define the genre of silent films and who became known as the "father of special effects." Méliès built the first film studio in France, but World War I played havoc with the industry, and many of his approximately 500 films were intentionally destroyed. In Hugo, Méliès, heartbreakingly portrayed by Ben Kingsley, has been living in obscurity and operating a toy kiosk at a Parisian train station. He is restored to a position of honor through the efforts of Hugo Cabret (Asa Butterfield), a young orphan. The film shows clips from Méliès' films, including A Trip to the Moon (1902), around which the plot of the movie is built.
The epitome of modern silent family films may arguably be La Maison en Petits Cubes (The House of Small Cubes), the animated film by Japanese director and writer Kunio Kato that won an Academy Award for Best Short Film in 2009. The film depicts an old man whose town is flooding, causing him to continually build his house upward to escape the water. When he drops his favorite pipe, the old man visits the lower levels of his house of cubes, allowing him to relive the life that he had enjoyed with departed family members. The film is a classic example of the beauty involved in telling a story of a family's life and love without words.
See Also: Fair Labor Standards Act; Film, 2000s; Film, 2010s; Middle-Class Families
Further Readings
The Spirit of Youth and the City Streets

. Macmillan

New York

, 1909.
.
Silent Film Sound

. Columbia University Press

New York

, 2004.
.
Silent Film: Discovering Marginalized Voices

. Southern Illinois University Press

Carbondale

, 2002.
; .
Silent Magic: Rediscovering the Silent Film Era

. Columbus

London

, 1987.
.
The Making of American Audiences: From Stage to Television, 1750-1900

. Cambridge University Press

Cambridge MA

, 2000. doi:10.1017/CBO9780511619717.
.
Silent Film and the Triumph of the American Myth

. Oxford University Press

New York

, 2001.
.
Georges Méliès: The Birth of the Auteur

. Manchester University Press

New York

, 2000.
.
Before the Nickelodeon: Edwin S. Porter and the Edison Manufacturing Company

. University of California Press

Berkeley

, 1991.
.
Child Audiences in America's Nickelodeons, 1900-1915: The Keith/Albee Managers' Reports

". Historical Journal of Film, Radio, and Television, v.

30

/

2

(June 2010). doi:10.1080/01439681003778939.
. "