Topic Page: Shelley, Mary (1797 - 1851)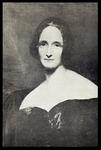 Summary Article: SHELLEY, MARY WOLLSTONECRAFT 1797-1851
From Encyclopedia of the Romantic Era, 1760-1850
Mary Wollstonecraft Shelley always referred to herself as Mary Wollstonecraft Godwin until she became Mary Wollstonecraft Shelley through marriage. Born in London in 1797, she was the daughter of William Godwin, the radical philosopher and writer, and of Mary Wollstonecraft, the protofeminist author of A Vindication of the Rights of Woman (1792) who died two weeks after Mary's birth. In 1814 she moved to Europe with Percy Bysshe Shelley, and they married in 1816.
Very few people in literary history have had to live up to such a pedigree, and Shelley's creative work is heavily influenced by her biological inheritance. In the 1831 Introduction to Frankenstein: or, The Modern Prometheus (1818), she describes herself as the guardian and inheritor of her relatives' thoughts and ideology, and she emphasizes the mimetic relation between her writing and the knowable reality of her background. This idea of an unbroken continuity between life and text, between the life of a daughter, wife, and mother (her numerous and unhappy pregnancies are always considered as major interpretative clues) and the genesis of her creative work, is the source of an enduring critical assumption that has conditioned the reception of Shelley's work. The other critical preconception surrounding Shelley is that she is a one-book author. She is too often known as only the author of Frankenstein. Although Shelley's first novel stands out as a major achievement and one of the key nineteenth-century texts (not simply because it is the work of a nineteen-year-old), she is the author of another six novels, numerous short stories, literary biographies, criticism and travel writing.
The sum total of her work secures her status as a major player of the Romantic era on several grounds. As a mythmaker she captured modern consciousness and helped delineate its contours. As the editor of her husband's Romantic poetry and prose she shaped a certain lasting image of Romanticism. As a novelist she paved the way for a generic revolution and opened up traditional gothic fiction to new territories (in particular with The Last Man (1824), a science-fiction novel). Deeply inscribed with Romantic ideology, her work nonetheless offers a new perspective, a female standpoint on traditional views.
The story of the conception of Frankenstein is now legendary, and the plot itself, endlessly rewritten and adapted on stage and screen, is well known. During the wet summer of 1816 on the shores of Lake Geneva, a young girl in search of inspiration for a playful ghost-story competition dreamed the story of a young scientist who created a monster out of corpses. Rejected by its creator, the creature wreaks havoc in his life and, to revenge himself, destroys the entire family. The myth of Frankenstein captures the spirit of Romantic Prometheanism and turns it into a horror story. It embodies the deepest beliefs of the Enlightenment in human progress and perfectibility, only to turn them into a nightmarish vision of destruction. Born in the age of revolutions, Frankenstein challenges the idea that reason will necessarily triumph over obscurantism. Man is not omnipotent and his expanding intellectual and scientific abilities are not the guarantee of a better future. Having unleashed the dark forces that inhabit the human mind and overcast the power of reason, Frankenstein offers a corrective to the excesses it describes from within the Enlightened tradition. Frankenstein is a myth, and as such it presents a compromise, an answer to the contradictions of an age. As a political, a scientific, a social, or a psychological metaphor it clearly demonstrates that inclusion and integration of opposites is the way to avoid inhumanity. Promoting an egalitarian vision of society, it suggests that the separation of spheres, class division, and sexual difference, together with exclusively intellectual pursuits, are the source of chaos.
In Shelley's work, the family organized around equal female and male forces is seen as the model for all organisational structure. And the quest for this nuclear harmony as the source of coherence in all human interactions, whether intra- or interpersonal relations, informs all her writing after Frankenstein.
Mathilda (1819), a novel about the incestuous relationship of a motherless daughter and her father, remained unpublished during Shelley's life and was the cause of much grief between the author and her own father. There again, the lack of balance between the daughter and the dominant male figure is the source of Gothic distortion. In Valperga: or, The Life and Adventures of Castruccio, Prince of Lucca (1823), a novel on which Shelley worked before the death of her husband, she tries to demonstrate this principle of inclusion in the political sphere. Euthanasia dei Admirari dreams of a new Roman republic from her Castle of Valperga, whereas the man she loves, the powerful Castruccio, strives towards an oligarchy. Euthanasia becomes Castruccio's prisoner as she refuses to acquiesce to his conquest and drowns on her way to prison in Sicily. Her death signifies the impossibility of a republican, egalitarian state in which men and women have equal access to education and decision making. After 1822 Shelley made it her life's goal to ensure her husband's reputation for posterity. As his editor, she endeavored to rewrite his extreme positions and in so doing, she contributed to misperceptions regarding what his Romantic thought and ideology truly implied. Shelley becomes an angelic nature poet under her revisionary annotations, and their turbulent marriage is conveniently transformed into a period of harmony and intense communion. But the truth behind the Romantic myth is suggested in The Last Man (1826), a futurist fantasy that replays the convictions of Frankenstein to show the destructive powers of self-centeredness and the limits of egalitarianism. Taking place in the last decades of the twenty-first century, this end of the world novel envisions a country devastated by plague. Adrian, the Duke of Windsor and a clear fictional double of Percy Bysshe Shelley, finally decides to sacrifice himself for the public good and become lord protector, ensuring peace and comfort among the shrinking number of his countrymen. Ultimately, only three people survive the epidemic and its consequences. But Adrian ultimately fails to save the human race (through union with Clara) as he decides to sail to Greece with Clara and her uncle Lionel, the narrator, against the latter's injunctions. Clara and Adrian drown, leaving no hope for the future. Idealism and egalitarianism seem unable to survive egotism in Shelley's world.
The Fortunes of Perkin Warbeck (1830) was written in the tradition of the Jacobin novels of the 1790s, and explores in turn the theme of inclusion of opposites through the issue of how to introduce reforms in a society where many remain alienated by ruling-class corruption. Lodore (1835) and Falkner (1837) reiterate Shelley's quest for equality and mutual respect in the domestic circle. Her two heroines learn happiness beyond the father-daughter relationship through unions with unambitious, generous men. Both novels present ideal visions of a domestic sphere constructed around mutual respect.
Like her monster with his creator, Shelley struggled all her life to receive the equality and recognition she needed from her husband, her father, and her father-in-law. It is in her relation with her only surviving child, Percy Florence, that she finally embodied her ideal. In this mother-son relationship she nurtured but was also nurtured. It is with her son and his devoted wife that she lived the last years of her life on the family estate, appeased and fulfilled after years of insecurity and depression.
Biography
Born in London, August 30, 1797. Mother died September 10, 1797. In 1801, her father remarried. In 1812, Mary visited the Baxters in Scotland where she was happy and spent most of her time until 1814, when she began a friendship with Percy Bysshe Shelley. In July 1814 they fled to the Continent with Claire Clairemont, Mary's stepsister. In November 1814, Shelley's wife Harriet gave birth to his second child. In 1815, Mary gave birth to a premature baby girl who died within days. In 1816 Mary gave birth to a son, traveled to Geneva to live close to Lord Byron; started Frankenstein in June; went to Chamonix in July; half-sister Fanny Himlay committed suicide in October. In December, Shelley's wife Harriet drowned herself in Hyde Park; Mary and Percy married at the end of that month. In 1817 Mary gave birth to a girl, who died the following year. In 1819, death of Mary's son. That same year Mary's fourth child, Percy Florence was born. In 1822, Mary had a miscarriage, nearly causing her death, and Percy Bysshe Shelley drowned. In 1836, Godwin died. In 1841, Percy Florence Shelley finished his studies in Cambridge and traveled with Mary in Germany and Italy. In 1844 they moved to Field Place, the Shelley property that Percy Florence inherited. Mary Shelley died there on February, 1, 1851.
Selected Works
A History of a Six Weeks' Tour.

1817

.
Frankenstein.

1818. Rev.

1831

.
Mathilda.

1819

.
Valperga.

1823

.
The Last Man.

1824

.
The Fortunes of Perkin Warbeck.

1830

.
Lodore.

1835

.
Lives of the Most Eminent Literary and Scientific Men of Italy, Spain and Portugal.

3 vols.

1835-1837

.
Falkner.

1837

.
Rambles in Germany and Italy.

1844

.
Collected tales and Stories.

Edited by Charles Robinson. Baltimore: Johns Hopkins University Press,

1976

.
Bibliography
Johns Hopkins University Press

,

1980-83

.
, ed. The Letters of Mary Wollstonecraft Shelley. 3 vols. Baltimore:
Oxford University Press

,

1993

.
, and . The Other Mary Shelley. New York:
1889

.
The Life and Letters of Mary Wollstonecraft Shelley.
Routledge

,

1988

.
Mary Shelley: Her Life, Her Fiction, Her Monsters. London:
Rutgers University Press

,

1953

.
Mary Shelley—Author of Frankenstein. New Brunswick, N.J.:
E. P. Dutton

,

1987

.
Mary Shelley—A Biography. New York:
Northwestern University Press

,

1996

.
Mary Shelley. Evanston, Ill.:
Mary Shelley, A Literary Life.

London: Macmillan,

2000

.