Topic Page: Williams, Roger, 1603-1683
---
Definition:
Williams, Roger
from
Philip's Encyclopedia
US Puritan minister, b. England. He emigrated to Boston in 1631, but his liberal notions and support for Native Americans antagonized the Puritans. He was expelled from the Massachusetts Colony in 1635, and sought shelter with the Narragansett. In 1636 he founded Providence, the first settlement in Rhode Island.
---
Summary Article: Williams, Roger
From American Governance
Roger Williams (1603?–1683) was the most important figure in Rhode Island's political history. His influence transcended both the tiny colony and colonial America itself, setting a model for recognition of the rights of native peoples, protection of religious liberty, and separation of church and state.
Williams was born in London, the son of James Williams, a merchant, and Alice Pemberton. Remarkably, the precise year of his birth is unknown, and Williams himself gave conflicting accounts of his age. As a very young man he broke with the Anglican state church and, to the dismay of his parents, joined the growing Puritan faction. Fortuitously, Williams attracted the attention of Sir Edward Coke, one of England's leading jurists, who employed him as a clerk and then arranged for his education, first at London's elite Charterhouse school in 1621 and then at Pembroke College of Cambridge University.
Whereas Puritans initially aimed to "purify" the Anglican Church from within, Williams was moving toward complete separationism, even rejecting the elements in conformity with Anglicanism that existed in the church's dissenting Puritan congregations. Infuriated by the High Church ( "Romish," or in keeping with Roman Catholic practice) policies of the Anglican archbishop of Canterbury, Williams and his wife Mary left England and arrived in Massachusetts Bay in 1631. Almost immediately Williams's radical views on religious liberty, separationism, and treatment of Indians—he held that the colonists had no right to the land they occupied because their ownership was not based on purchase from the Indians—embroiled him in controversy with the rigid Puritan leaders of the colony. He moved frequently, from Boston to Salem to Plymouth, and then back to Salem.
THE FOUNDING OF RHODE ISLAND
By January 1636 his preaching had earned him banishment by fiat of the Massachusetts General Court. John Winthrop, a Puritan leader who respected Williams, suggested that he flee to the area around Narragansett Bay, beyond the bounds of Plymouth and Massachusetts. Williams and a tiny band left Salem during a blizzard and found shelter with Massasoit and the Wampanoags, the tribe that had preserved the Pilgrims during the winter of 1620–1621. In mid-June 1636, Williams laid out a settlement and, having "a sense of God's merciful providence unto me in my distress," as he put it, he "called the place Providence." He founded Providence Plantations on the basis of complete religious liberty and separation of church and state.
Williams obtained deeds in 1638 from tribal leaders Canonicus and Miantonomi (but not Massasoit) for his settlement and established a trading post in the Narragansett Country in 1637 near present-day Wickford. He helped to found America's first Baptist church in 1638, but left it a few months thereafter to become a "seeker" and a congregation of one.
When the surrounding colonies of Massachusetts Bay, Plymouth, New Haven, and Connecticut joined in the New England Confederation and threatened his colony's existence, Williams journeyed to England to obtain the parliamentary patent of 1643/44 (the date reflects discrepancies between the Old Style, or Julian, calendar [pre-1752] and the New Style, or Gregorian, calendar). This document, secured with the assistance of Robert Rich, earl of Warwick, was the first legal recognition of the Rhode Island towns of Providence, Portsmouth, and Newport by the mother country.
Williams published A Key Into the Language of America, the first English-language dictionary and ethnography of the Native American people, in London in 1643. "Nature knows no difference," Williams wrote, "between European and American in blood, birth, bodies, etc." He also published The Bloudy Tenent of Persecution for Cause of Conscience (1644), a condemnation of Puritan intolerance and a defense of the right of each individual to worship God according to his own conscience, without interference from any civil authority. Forced worship, said Williams, had been historically the major cause of persecution and bloody religious warfare. He elaborated on this theme in The Bloudy Tenent, Yet More Bloody (1652).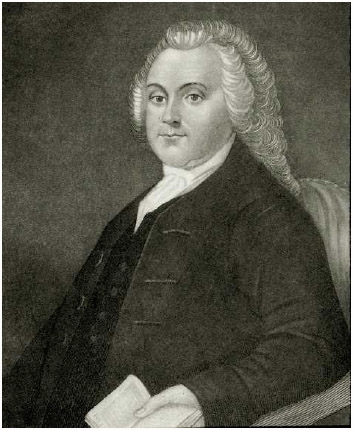 In 1663 Dr. John Clarke crowned Williams's efforts and his own by securing the Royal Charter of 1663, a document that affirmed their theological and political beliefs and protected Rhode Island from absorption by neighboring colonies. By then Williams had successfully headed the colony as "president" from 1654 to 1657, while warding off external aggression and internal threats to union, and he now began to withdraw from public life. During the 1660s and early 1670s he held minor town and colony offices, feuding with other officials over issues relating to the boundaries of Providence and political and theological matters.
Williams was ousted from Massachusetts for attacking the Puritans' theology of the covenant and the use of civil magistrates to enforce it. He considered some religious doctrines propounded by the Puritans to be a prostitution of theology, and his alternative to their approach found expression in Rhode Island's basic law. Williams's challenge to covenant theology was a version of typology, a method of interpreting the Bible. In his version, the Hebrew scriptures lacked literal and historical content, and everything in it is merely a prefiguration of the New Testament; each event in the history of Israel could be understood only when it came to fruition in the life of Christ. Williams denied the right of the Massachusetts magistrates to enforce religious conformity on the basis of Israelite precedent and rejected the notion that seventeenth-century New Englanders should emulate the events and laws of the Israelites.
It is important to note that Williams sought the separation of church and state not to protect the state from the dominance of the church but to free the church and the individual conscience from the interference and coercions of the state. Religion thus led Williams into politics. As the historian Alan Simpson (1956) observed, "so far as the political order was concerned, Williams had really only one revolutionary statement to make. He denied that the state had any responsibility for the only form of life which has absolute importance—the life of the soul."
Williams died in 1683 disillusioned that his policy toward the Indians failed to prevent King Philip's War (1675–1676) and its consequences but satisfied that his views on "soul liberty" had prevailed—at least in Rhode Island.
SEE ALSO Compact and Covenant; Dissent; Freedom of Religion: Establishment; Freedom of Religion: Free Exercise; Majority Rule; Popular Sovereignty; Puritanism; Religion and Politics.
BIBLIOGRAPHY
Roger Williams and the Creation of the American Soul: Church, State, and the Birth of Liberty

. Viking

New York

, 2012.
Roger Williams: Witness Beyond Christendom, 1603-1683

. Macmillan

New York

, 1970.
Roger Williams

. Oxford University Press

New York

, 2005.
Roger Williams: His Contribution to the American Tradition

. Bobbs-Merrill

Indianapolis IN

, 1953.
Roger Williams: The Church and the State

. Harcourt, Brace

New York

, 1967.
How Democratic Was Roger Williams?

" William and Mary Quarterly

13

, no.

1

(1956):

53-67

.
"
Master Roger Williams: A Biography

. Macmillan

New York

, 1957.
Related Articles
---
A New Literary History of America
A NEARER NEIGHBOR TO THE INDIANS In 1643, Roger Williams published a well-named book, A Key into the Language of America, that continues to find ne
Encyclopedia of the First Amendment
Roger Williams (1604?–1683) was born in London, England, and earned a degree from Pembroke College, Cambridge, in 1627. After studying...
Encyclopedia of United States Indian Policy and Law
While best known as a champion of religious freedom and the founder of Rhode Island, Roger Williams (1603–1683) also demonstrated that just...
See more from Credo