Topic Page: Rockwell, Norman, 1894-1978
---
Definition:
Rockwell, Norman
from
Chambers Biographical Dictionary
1894-1978
US illustrator
Born in New York City, he studied at the Art Students League there and became a magazine illustrator, selling his first cover painting to the Saturday Evening Post in 1916. His nostalgic anecdotal scenes of everyday small-town life in the USA appeared on the cover of the Post for half a century, and through them he was enshrined in American popular culture. He also created patriotic posters and paintings during World War II, including his Four Freedoms series (1943).
---

Summary Article: Rockwell, Norman
From Encyclopedia of American Studies
American painter Norman Rockwell (1894–1978) was born and spent his childhood in New York City. Famous for down-home figurative paintings that glossed such magazines as Life, Look, Leslie's Weekly, Ladies' Home Journal, and American Artist, as well as his infrequent illustrations of books such as Tom Sawyer and Huckleberry Finn, Rockwell was associated most often with the 322 covers he painted for the Saturday Evening Post, a publication aimed at the common person and arguably the most widely read magazine in the United States in the first half of the twentieth century.
Regardless of the populist thrust of his art, Rockwell was a classically trained painter. A dropout from his Mamaroneck, New York, high school, he returned to New York City to attend the National Academy of Design, and, more significant for him, the Art Students League, a less academic, more expansive school. His personal favorites from his art history studies included Rembrandt and the Dutch school; he believed that Howard Pyle had no peer among illustrators.
By l915, as Boys' Life magazine and the celebrated children's periodical St. Nicholas continued to commission assignments from Rockwell, the serious money the young man was earning and the adulation of his art editors encouraged Rockwell to define himself as an illustrator. From the beginning of his career through the early l930s, however, Rockwell's certainty about his path as an artist occasionally faltered. He was, on the one hand, determined to join the geniuses from the "Golden Age" of illustration; on the other, he was unsure if the purest application of his talent would be to the fine arts instead. In 1916 at age twenty-two he painted his first Saturday Evening Post cover. After a brief crisis of faith in l932 regarding his career choice of illustration over fine art, Rockwell never looked back, even though he occasionally rued the critics' contempt.
By the end of the 1930s, the artist was yearning to create what he called "the big idea" painting. With the acceleration of World War II, he seized his opportunity. Rockwell, drawing on President Roosevelt's state of the union address of January 6, 1941, suggested to the Office of War Information (OWI) that he execute a series of paintings to illustrate "the Four Freedoms," which the president had delineated as values intrinsic to civilization everywhere. Possibly because the OWI was employing more "serious" artists than they had in World War I, Rockwell's offer was declined, and the rebuffed illustrator offered the paintings to the Post instead. The series was published in separate issues as "Freedom from Fear," "Freedom of Speech," "Freedom to Worship," and "Freedom from Want," becoming a classic reference to World War II. The U.S. Treasury cosponsored with the Post a national tour of the original oils, raising $133 million in war bonds. Americans appreciated seeing important abstractions worth dying for translated into Rockwell's concrete examples: parents putting their children safely to bed, a man allowed to speak his dissent without censure, citizens of all colors and religion free to worship in their diverse ways, and a table creaking with simple but abundant food. The four freedoms were inalienable rights, as Roosevelt had intoned, not just for this country but for all people.
Although Rockwell himself freely acknowledged that he idealized community life, his audiences chose to believe in the reality of the nostalgia that was frequently his subject. "Norman Rockwell" became synonymous with a culture unburdened by the anomie and malaise American society had begun to experience in earnest after World War II. Rockwell's determination to keep his work current and to reflect optimistically the topics of the day contributed to his illustrations appearing as a positive representation of the country's pulse; when television was invading living rooms, Rockwell painted the installation of an antenna as the equivalent of an old-fashioned barn raising, just as earlier he had immortalized an oversized, heroic Rosie the Riveter as an emblem of women's participation in World War II.
In the 1960s Rockwell turned to more overtly political topics, including the Peace Corps, space travel, and civil rights. Some in his audience rejected this "liberal" move, but many understood his desire to complicate his themes and to share more honestly his concerns with his compatriots. His aesthetic remained consistent, however. Even in such dramatic canvases as his well-known "The Problem We All Live With," Rockwell created a mythic world through his use of extreme contrasts, such as the stark white dress on an ebony-skinned child with pigtails, surrounded by seemingly giant white marshalls safeguarding her walk into a theretofore segregated school. An ugly epithet is scratched onto a stone wall; on the other side, on the bottom, appears a tiny red heart inscribed with Rockwell and his (third) wife's initials. Against the common belief that Rockwell waited late in his career to suggest a world outside the local swimming hole and the petulance of a neglected spouse, is his longtime mingling on Post covers of black characters with a predominantly white cast, in spite of the magazine's injunction against controversial subjects. Paintings such as "Homecoming" (l945) and "Roadblock" (l949) suggest the slyness with which Rockwell exercised his cultural beliefs, rather than risk estrangement from his editor or his middle-class audience by rebelling outright against racial quotas.
Despite his well-known disavowal of things urban, Rockwell remained a savvy sophisticate who preferred the New Yorker to the more folksy magazines for which he painted. With his second wife, Molly Punderson, and their three sons, he moved to Vermont and then to Stockbridge, Massachussetts. Rockwell, content with his image as a purveyor of rural New England life—of golden days when children were never worse than naughty and when parents and the elderly were revered for their wisdom—soon found his identity merged in the public eye with the Arcadian mythology he created through his work. But though he cannily encouraged the picture of himself as simple and conventional, he also never hid more complicated truths from public view, including the complex realities of his three marriages. The product of a well-meaning but rigid Victorian father and a loving but self-centered mother, Rockwell waged a private war against serious depression his entire adult life by "painting his happiness"—the motivation, according to his friend and therapist Erik Erikson, behind the artist's obsessive work habits.
Throughout his six-decade-long career, Rockwell relied for inspiration on his vast collection of classical art books and files of tear sheets of art he particularly admired. His grasp of technique and his artistic prowess were avowed by painters as various as Willem de Kooning, George Grosz, and Andy Warhol, as well as art critics and curators from Lane Faison to Peter Schjeldahl. At the same time, his sobriquet as "America's best-known painter" threatened his standing in the art world: if illustration as a genre was inferior to most others, work centered on mass culture, magazines and advertisements, and commercial portraits demoted the artist further. Even his willingness to use the camera to expedite his work (as early as the late 1920s) contributed to doubts about his authenticity as an artist.
From his earliest success as an illustrator, Rockwell has been reviled by critics and cognoscenti as frequently as he has been praised. His ambivalent, uneasy position within the American art canon reflects a larger issue than the evaluation of his achievements alone. Aesthetic tastemakers waver between allowing illustration a place alongside painting and sculpture proper, and a disdain for an art aimed at the masses that disavows the need for mediation by trained critics. A major problem in positioning illustration among the "high arts" is its tendency to be "about" something else, to be derivative in its very nature as it seeks to "illustrate" a reality that holds prior status. Modern art, by contrast, has tended to be a highly solipsistic, nonreferential enterprise, with originality and personal vision prized above all else. In Rockwell's case, his Saturday Evening Post covers had to be self-conceived stories, since his editor, George Horace Lorimer, did not tell him what to illustrate. The subject matter, obvious everyday topics, depended on a certain type of instant recognition that was incompatible with the hieratics of modern art. Rockwell's tendency to overload his picture with extra-finely worked details—whether to show off his virtuosity or out of a personal compulsiveness—played into the hands of those who would dismiss his work as sentimental.
Despite the controversy his achievements stirred among the cognoscenti of the art world, Rockwell saw his art presented in wildly popular shows at highly respectable museums, such as the Corcoran in Washington, D.C., in l957, and the Brooklyn Museum of Art in Brooklyn, New York, in 1972, all to by now predictably divergent critical responses. After Rockwell died at age 84, work began in earnest to establish a museum to house permanently many of his finest pieces. The Norman Rockwell Museum, designed by architect Robert A. M. Stern, opened in Stockbridge, Massachusetts, in l993, fifteen years after his death. In l999 a national retrospective traveled to seven venues, concluding its run at the Guggenheim Museum in New York City. The mix of high culture with mass appeal could hardly have proved a greater success. Daily ticket lines and crowded rooms delighted a certain type of critic attuned to the genre some cultural historians termed "Democratic History Painting," while the specter appalled a different school of thinkers who continued to believe that Rockwell's middle-brow accessibility and fantasy constructions were out of place in a public museum.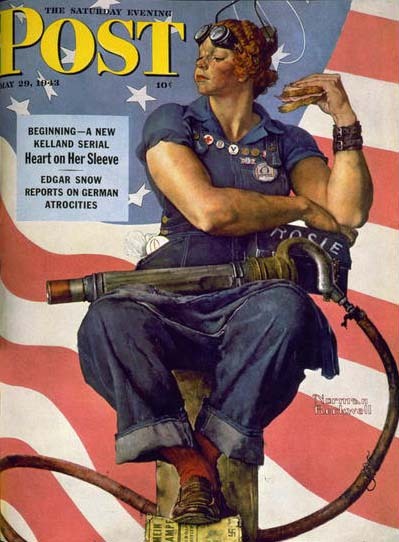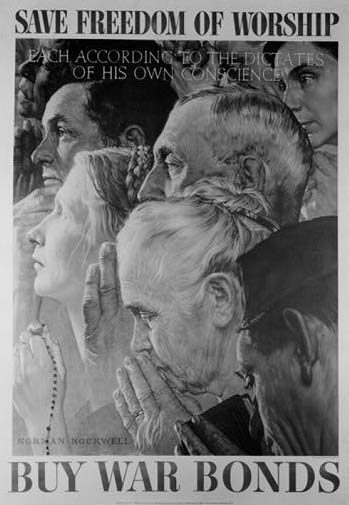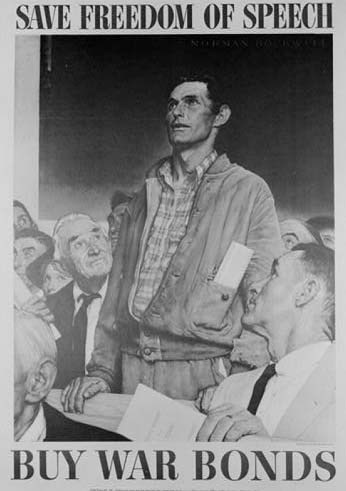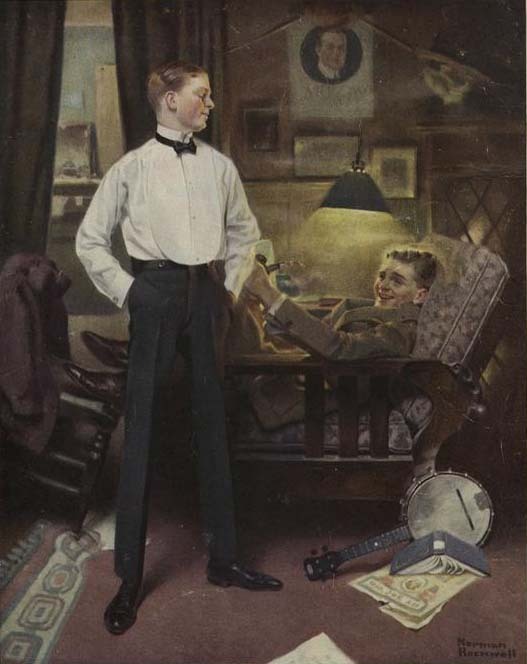 Bibliography
Norman Rockwell: A Life

(

Random House

2001) [the first comprehensive, critical biography of the man and his art].
,
Norman Rockwell: Illustrator

(

Watson-Guptill

1946) [thoughtful explication of Rockwell's techniques as well as a cache of personal anecdotes about him as man and friend].
,
Norman Rockwell: The Underside of Innocence

(

Univ. of Chicago Press

2006).
,
Hart-Hennessey, Maureen

;

Anne Knutson

, eds.,

Norman Rockwell: Pictures for the American People

(

Abrams

1999) [collection of essays by important art world figures, commissioned for the 1999 National Retrospective].
Norman Rockwell: A Definitive Catalogue

,

2

vols. (

Norman Rockwell Museum at Stockbridge and the Univ. of New England Press

1986) [meticulously researched compilation of Rockwell's oeuvre; high-quality reproductions of covers, internal illustrations, portraits, and minutiae].
,
In Search of Norman Rockwell's America

(

Howard Bks.

2008).
,
Rockwell on Rockwell: How I Make a Picture

(

Watson-Guptill

1979) [Norman Rockwell's genial but meticulous explanation of his process and philosophy].
,
Norman Rockwell: Behind the Camera

(

Little, Brown

2009).
,
Related Articles
---
A Biographical Dictionary of Artists, Andromeda
Norman Rockwell was probably the most famous of all American illustrators. His warm, humorous depictions of everyday, small-town...
The Thames & Hudson Dictionary of Graphic Design and Designers
Born in New York, he is the best-known American illustrator of the 20th c. Trained at the National Academy and then at the Art Students League, New Y
The Social History of the American Family: An Encyclopedia
Norman Rockwell (1894–1978) was one of the most influential and prolific American artists of the 20th century. Best known for his magazine illustrat
See more from Credo