Topic Page: Reproductive rights

Summary Article: Reproductive Justice/Rights Movement
from Encyclopedia of Motherhood
Reproductive rights are rights pertaining to reproduction and reproductive and sexual health. Reproductive rights apply to all men and women at all stages of reproductive maturity, but particularly to women and girls of childbearing age. Maternal mortality is the leading cause of death among women of reproductive age, particularly in poor and developing countries. Approximately 560,000 women die every year from complications related to pregnancy and childbirth, and anywhere from 16 to 50 million women experience preventable pregnancy-related injuries, including hemorrhage, infection, brain seizures, hypertension, anemia, obstetric fistulae, and complications from unsafe abortions.
Although reproductive rights are most commonly associated with women's rights and the right to family planning, or more specifically, abortion rights, the scope of reproductive rights is quite broad. Issues that fall within a reproductive rights framework vary in relation to their social context, but can include reproductive health care, affordable contraception, safe and legal abortion, and education and information about reproductive and sexual health, fertility, contraception, and sexually transmitted infections, including human immunodeficiency virus (HIV) and acquired immunodeficiency syndrome (AIDS).
Reproductive rights also include the freedom to control one's reproductive functions and fertility, including access to information and services in order to make reproductive choices free from coercion, discrimination, and violence, such as freedom from gender- and sexuality-based violence, coerced sterilization, abortion, and contraception, and protection from harmful gender-based practices such as genital mutilation. Prior to the development of reproductive rights, family planning and reproductive health were regulated through population control policies. The recognition of reproductive rights as human rights has occurred over the course of several decades and multiple international human rights declarations, programs, and conferences. Reproductive justice is a concept that has emerged in recent years as a result of advocacy among reproductive health activists working in disadvantaged and minority communities. Reproductive justice uses a human rights framework to situate reproductive and sexual health within a broader social context where reproductive and sexual health is a matter of social justice, not individual choice.
Reproductive Rights as Women's Rights
Reproductive rights, or reproductive freedom, has become one of the central tenets in many feminist movements throughout the world, as the lack of freedom to control one's own body, sexuality, and reproductive destiny is seen as a fundamental way in which women experience economic, social, cultural and political discrimination. Access to safe and legal abortion and contraception are seen by some feminists, particularly American and other Western feminists, as the most important reproductive rights necessary for women's full and equal participation in society. They are also the most controversial reproductive rights and the most subject to political, legal, and cultural contestation worldwide.
Reproductive Rights as Human Rights
The right to family planning was first explicitly recognized as an aspect of human rights at the United Nations' (UN) International Conference on Human Rights in Teheran, Iran in 1968. The Cairo Programme of Action, adopted at the 1994 International Conference on Population and Development (ICPD) in Cairo, Egypt, was the first international policy document to specifically define reproductive health as a state of complete physical, mental, and social well-being in relation to the reproductive system. This includes the ability to have a satisfying and safe sex life, the capacity to reproduce and to decide if and when to do so, access to safe and affordable family planning, and the right to health care services that enable a woman to have a healthy pregnancy and childbirth and provide parents with the opportunity to raise a healthy child. The Cairo Programme also explicitly defined reproductive rights, emphasizing that they were already recognized in international human rights documents as the basic right of all people to family planning.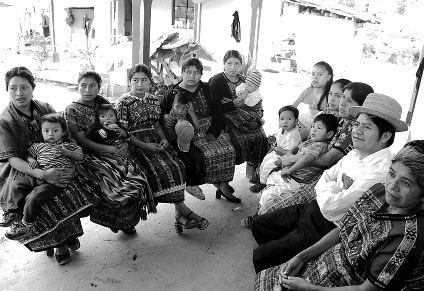 However, it also expanded the definition of reproductive rights to include the right to attain the highest standard of sexual and reproductive health and the right to make reproductive decisions free of discrimination, coercion, and violence. The 1995 Declaration and Platform for Action agreed on at the Fourth World Conference on Women in Beijing, China, affirmed the ICPD's definition of reproductive health, but further broadened the definition of reproductive rights to advance women's human rights more generally, drawing an important connection between women's economic and social status and access to good reproductive and sexual health. The UN has continued to promote reproductive rights worldwide, making universal access to reproductive health one of the target aims of the Millennium Development Goals (MDGs) set in 2000. In 2009, the UN Human Rights Council expressed their concern for high rates of maternal mortality throughout the world by adopting a resolution recognizing it as a human rights issue.
The use of human rights in the context of reproduction provides a framework and legal rationale for the development of international and national policies that advance reproductive and sexual health across the globe. Through membership in regional and international human rights conventions and by adopting specific human rights declarations, states are committed to promoting and protecting reproductive rights in their countries. However, these memberships and documents lack any real mechanisms to hold states accountable for failing to fulfill their reproductive and sexual health commitments.
Reproductive Justice
In recent years, the concept of reproductive justice has emerged as a framework that incorporates the language of human rights in the context of communities that have often been excluded from or lack interest in the reproductive rights framework. Reproductive justice utilizes human rights and social justice language to connect women's reproductive and sexual health with the social, cultural, economic, and political conditions in which women live, taking into account the intersecting factors that affect women's lives, including socioeconomic status, race, religion, geography, nationality, sexuality, and overall health.
Reproductive justice emerged in the United States in the 1990s through the work of women of color to broaden the scope of "choice" politics. As opposed to reproductive rights, which focuses on the individual woman and her personal right to reproductive health, reproductive justice emphasizes the complete physical, mental, spiritual, political, social, and economic well-being of women and girls, based on the full achievement and protection of women's human rights. Reproductive justice addresses the social reality of inequality, specifically the inequality of opportunities that women have to control their reproductive destinies—that these conditions are not just a matter of individual choice and access.
See Also:
Abortion, Becoming a Mother, Birth Control, Childbirth, Family Planning, Feminism and Mothering, Infertility, Maternal Health, Maternal Mortality, Obstetrics and Gynecology, Prenatal Health Care, Reproduction, Sterilization, Violence Against Mothers/Children
Bibliography
Asian Communities for Reproductive Justice.

A New Vision For Advancing Our Movement for Reproductive Health, Reproductive Rights and Reproductive Justice. Oakland, CA:

Asian Communities for Reproductive Justice

, 2005.
"Advancing Reproductive Rights Beyond Cairo and Beijing."

International Family Planning Perspectives,

v.22/3

: , .
;
Ehrenreich, Nancy

ed.

The Reproductive Rights Reader: Law, Medicine, and the Construction of Motherhood.

New York:

New York University Press

, 2008.
Reproductive Rights in a Global Context.

Nashville, TN:

Vanderbilt University Press

, 2006.
.
United Nations.

Fourth World Conference on Women Declaration and Platform for Action. Beijing, China:

United Nations

, 1995.
United Nations.

The Millennium Development Goals Report. New York:

United Nations

, 2009.
United Nations.

Proclamation of Teheran, International Conference on Human Rights. Teheran, Iran:

United Nations

, 1968.
United Nations.

Programme of Action of the International Conference on Population and Development. Cairo, Egypt:

United Nations

, 1994.