Topic Page: Pinter, Harold (1930 - 2008 )
Summary Article: PINTER, HAROLD
From Encyclopedia of Nobel Laureates 1901-2017
Nationality: British
b. 10 October 1930, London, UK;
d. 24 December 2008, London, UK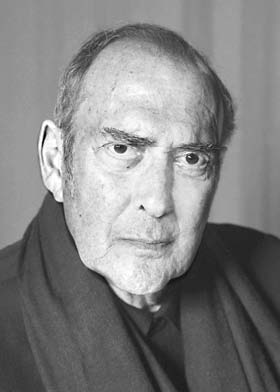 Who in his plays uncovers the precipice under everyday prattle and forces entry into oppression's closed rooms
Pinter experienced the social and cultural ramifications of anti-semitism early in childhood. He left school at the age of 16 and decided to pursue an acting career, beginning acting in 1951 with regional and provincial touring companies, performing under the stage name David Baron. Pinter published his first poems in the early 1950s and debuted as a dramatist with his one-act play The Room, performed in 1957. His first full-length play, The Birthday Party, opened in Cambridge in 1958. His second full-length play and first commercial success was The Caretaker (1960; filmed 1963). His The Homecoming (1965; filmed 1973) is cited as the most desired work for stage plays.
Pinter started experimentation with plays such as Landscape and Silence (1969), Old Times (1971), Monologue (1973), and Betrayal (1978; filmed 1983). Pinter's later plays One for the Road (1984), Mountain Language (1988), The New World Order (1991), Moonlight (1993), Ashes to Ashes (1996), and Celebration (2000) were strongly influenced by his interest in social and political issues. He openly criticised British Prime Minister Margaret Thatcher's policies and campaigned against various issues including the persecution and imprisonment of dissident writers, Israeli treatment of the Palestinians, Turkish treatment of the Kurds, and the US-led invasion of Iraq. Despite frail health after being diagnosed with oesophageal cancer in December 2001, Pinter continued his stage and on-screen performances, last enacting the title role of Samuel Beckett's one-act monologue Krapp's Last Tape, for the 50th anniversary season of the Royal Court Theatre, in October 2006.
Pinter, considered a leading British dramatist in the second half of the 20th century, occupies a position as a modern classic and his name is used as an adjective to describe a particular atmosphere and environment in drama: "Pinteresque". Apart from staging plays, Pinter has also written radio plays and screenplays for film and television, the best-known screenplays including for The Servant (1963), The Accident (1967), The Go-Between (1971) and The French Lieutenant's Woman (1981, based on the John Fowles novel).