Topic Page: National Archives and Records Administration

Summary Article: National Archives
From Encyclopedia of American Studies
The National Archives is commonly associated with the center in Washington, D.C., that houses such historical documents as the Declaration of Independence and the Constitution. This conception is not really complete because the National Archives comprises a vast system of record centers that preserves documents relating to ordinary Americans as well as famous ones.
Officially designated the National Archives and Records Administration (NARA), the National Archives was established in 1934 and contains records whose materials range from paper to film, sound recordings to photographs, and architectural drawings to maps. According to NARA's Web site, the archives oversees 21.5 million cubic feet (602 thousand cubic meters) of records, which are roughly equivalent to four billion pieces of paper. Each branch of the federal government—executive, legislative, and judicial—is represented among these papers. NARA's records are housed in thirty-three facilities. Among them is the Archives II building in College Park, Maryland, which opened in 1993 as the largest archives facility in the world. NARA also maintains the records belonging to twelve presidential libraries.
Before the establishment of the archives system, the indiscriminate storage of government records exposed them to such dangers as fire, water, and neglect. Even the Declaration of Independence was once shuttled around and displayed under adverse conditions. The measure to create an archive was the culmination of a century's worth of effort, but as part of the torrent of New Deal legislation it garnered few headlines.
The original legislation called for a presidentially appointed archivist to receive broad powers. The archivist was authorized to inspect any and all federal records and requisition them for transfer with the approval of the National Archives' Council. In 1935 the National Archives officially began operations with the aim of appraising materials for their "administrative, legal, fiscal, historical, or other research value," as well as providing guidelines for the disposal of records. In 1949 the National Archives was transferred to the General Services Administration (GSA). NARA became an independent agency within the executive branch in 1985, after President Ronald Reagan signed a bill removing the organization from the GSA's authority.
A brief overview presents the scope of records contained within the National Archives. These include international records that document relations with foreign countries in areas such as commerce, agriculture, and military affairs; genealogical records that include Native American heritage records; documents that represent the lives of ordinary citizens such as civilian letters written to federal officials and agencies during World War II; and maps that include battle, boundary, forestry, and railroad survey maps.
Over the course of time the National Archives system has advanced the preservation techniques of archival materials by developing new techniques for cleaning and fumigating records, as well as new methods of collective arrangement and description. The digital age will present more challenges in the preservation of electronic records. Essentially, anyone with a personal computer working in a federal agency makes archival decisions every day by preserving or deleting digital records at his or her own discretion.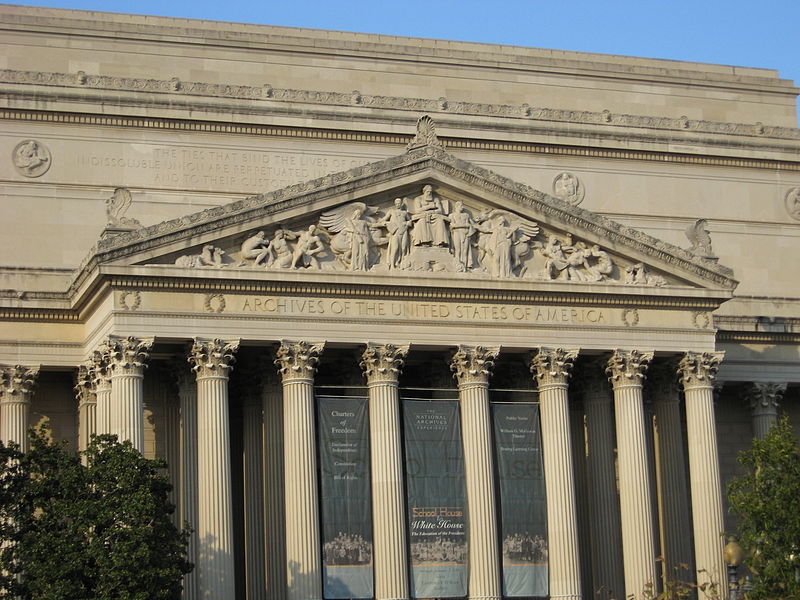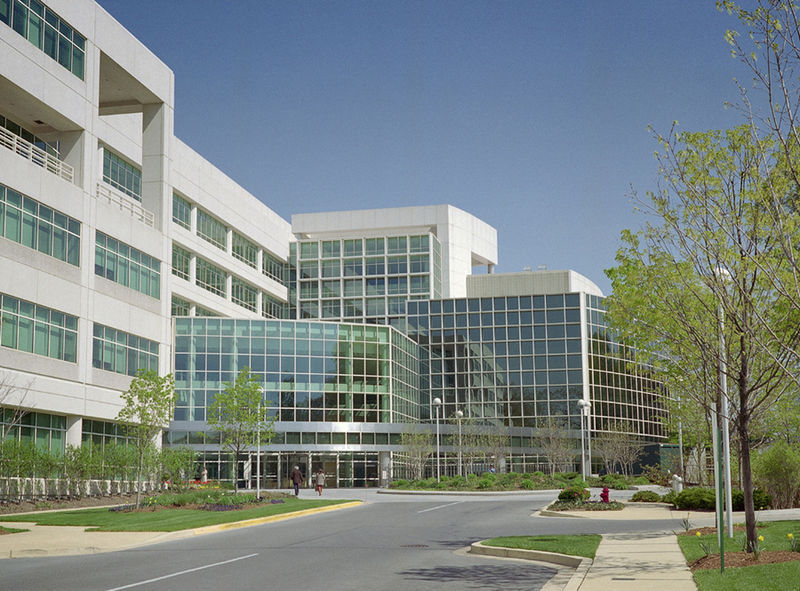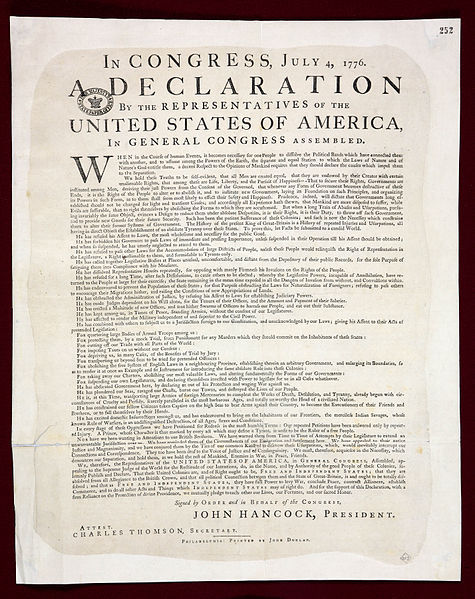 Bibliography
Eyewitness: American Originals from the National Archives

(

Philip Wilson

2006).
,
Picturing the Century: One Hundred Years of Photography from the National Archives

(

Univ. of Wash. Press

1999).
,
Articles Describing Archives and Manuscript Collections in the United States: An Annotated Bibliography

(

Greenwood Press

1997).
,
Public Vaults Unlocked: The Public Vaults at the National Archives

(

D. Giles

2006).
,
The National Archives: America's Ministry of Documents, 1934-1968

(

Univ. of N.C. Press

1978).
,
Marstine, Justine

, ed.,

New Museum Theory and Practice: An Introduction

(

Wiley-Blackwell

2005).
National Archives,

Our Documents: 100 Milestone Documents from the National Archives

(

Oxford

2003).
The National Archives at College Park

, Government Information Quarterly

13

, no.

2

(1996):

117-132

.
,
Reframing Chicago's Memorial Day Massacre, May 30, 1937

, American Quarterly

60

(2008):

129-155

.
,
Culture and Conflict: Defining the National Archives

, Government Information Quarterly

13

, no.

2

(1996):

187-193

.
,
Related Articles
---
Eye Witness Travel Guide: Washington D.C.
7000 Constitution Ave, between 7th St & 9th St, NW Tel 357 5000 Underg
Encyclopedia of the U.S. Census: From the Constitution to the American Community Survey
Keywords Apportionment and Districting Federal Government Geography and Housing Libraries and Archives Media, Mobilization, and...
Reader's Guide to British History
Foster Janet Julia Sheppard , British Archives: A Guide to Archive Resources in the United Kingdom , London : Macmillan ,...
See more from Credo