Topic Page: Monroe, Marilyn (1926 - 1962)
---
Definition: Monroe from Merriam-Webster's Collegiate(R) Dictionary
---
Summary Article: Monroe, Marilyn
From Encyclopedia of American Studies
Flashing across the American scene like a comet, Marilyn Monroe employed her beauty and sexuality to become one of the most popular figures in America during the 1950s and through succeeding decades. Using advertising and publicity, Monroe created an image that reached well beyond her activities as an actress. Most impressive, however, is that Monroe's untimely death did little to diminish her popularity, which remains high decades later.
Born Norma Jeane Mortenson on June 1, 1926, Monroe grew up with her mother, Gladys Baker, in Los Angeles, California. The identity of her father was never determined, but she was later baptized Norma Jeane Baker. Monroe's mother had worked at RKO Studios as a film cutter. However, she struggled with psychological problems and was eventually committed to a mental institution.
After spending most of her childhood in foster homes and orphanages, Monroe moved in with Grace McKee Goddard, a family friend, in 1937. In 1942, Goddard's husband was transferred to the East and they told Monroe that they could not afford to take a sixteen-year-old girl with them. Faced with returning to the orphanages or getting married, Monroe chose the latter.
Monroe married her twenty-one-year-old neighbor Jimmy Dougherty on June 19, 1942. They lived happily until he joined the merchant marines and was sent to the South Pacific in 1944. Monroe went to work on the assembly line at the Radio Plane Munitions factory in Burbank, California. Monroe was discovered while she worked in the factory when David Conover came to photograph women's contributions to the war effort. Impressed with Monroe's looks, he used her for the shoot and then began sending her modeling jobs. Within two years she was a reputable model who had appeared on many popular magazine covers and had begun to study acting. She signed her first studio contract, which paid her 125 dollars weekly, with Twentieth Century Fox in 1946. Soon, she dyed her hair blonde and changed her name to Marilyn Monroe (borrowing her grandmother's last name). Her persona was born.
Monroe began acting in films in 1947, when she played a small role in The Shocking Miss Pilgrim; she continued in such roles until 1950, when John Huston cast her in his thriller The Asphalt Jungle. Although her role in the film was minor, it was important to the plot and brought her attention. In that same year, Monroe received accolades for her performance as Claudia Caswell in All About Eve, and she began working steadily. Her film credits include: Let's Make It Legal, As Young As You Feel, Monkey Business and Don't Bother to Knock. In her 1953 film Niagara, Monroe emerged as a full-blown, Hollywood star. Niagara led to a stream of popular comedies, including: Gentlemen Prefer Blondes and How to Marry a Millionaire. Photoplay magazine voted Monroe the Best New Actress of 1953.
Although Monroe's film image generated a sexuality that catapulted her to stardom, she was one of the first actors to transcend her film accomplishments and live a life that furthered her bombshell image. Always in the public eye, Monroe married again in January, 1954. This time, however, she chose one of America's most eligible bachelors: baseball superstar Joe DiMaggio. (They had dated for two years after DiMaggio requested that his agent arrange a dinner date for them.) The pressure of their fishbowl existence and Monroe's growing image as a "sex kitten" undercut their marriage, however, and DiMaggio and Monroe divorced after only nine months.
Monroe attempted to gain more control over her film projects and her personal life in 1956, when she founded her own motion picture company, Marilyn Monroe Productions, which produced Bus Stop and The Prince and the Showgirl. Also in 1956, Monroe wed playwright Arthur Miller. While they were married, Miller wrote the part of Roslyn Taber in The Misfits (1961) especially for Monroe. As Monroe gained more respect as an actress, she received a Golden Globe Award for Some Like It Hot (1959). Monroe's rapid rise to stardom came to an abrupt halt when she died in her sleep on August 5, 1962. Her mysterious death at just thirty-six increased interest in her, and her global celebrity status has only grown since her death. With thirty films to her credit, Monroe is part of Hollywood legend, while her bombshell status and her presumed liaisons with Frank Sinatra and John F. Kennedy have continued to fascinate the general public and attract the attention of feminist media critics.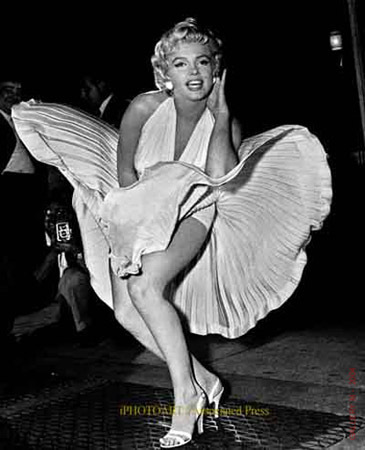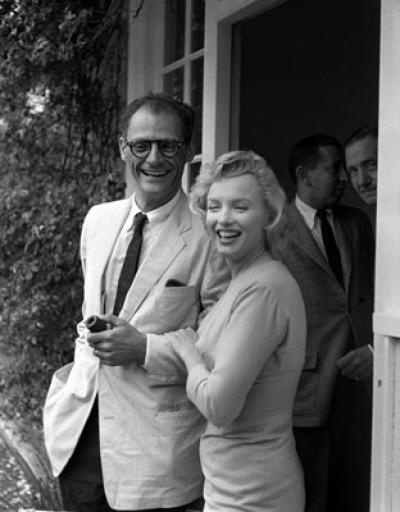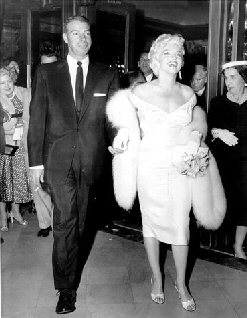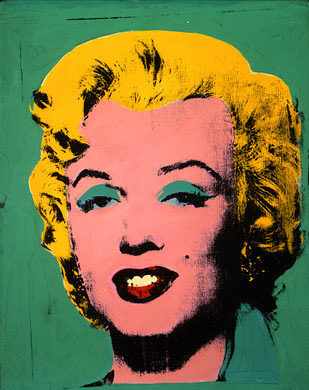 Bibliography
Marilyn: The Passion and the Paradox

(

Bloomsbury

2012).
,
MM—Personal: From the Private Archive of Marilyn Monroe

(

Abrams

2011).
,
Heavenly Bodies: Film Stars and Society

(

Routledge

2004).
,
McDonough, Yona Zeldis

, ed.,

All the Available Light: A Marilyn Monroe Reader

(

Simon & Schuster

2002).
My Story

(Reprint edition

Cooper Square Press

2000).
,
Marilyn Monroe: The Biography

Cooper Square Press

2001).
,