Topic Page: Mann Act of 1910
Summary Article: Mann Act
From The Social History of Crime and Punishment in America
Also known as the White Slave Traffic Act of 1910, the Mann Act is a federal statute that addresses the interstate and foreign transportation of crimes involving prostitution and human trafficking. The 61st Congress of the United States of America passed the Mann Act on June 25, 1910. Authored and sponsored by Illinois congressman James Robert Mann in 1909, under the direction of federal prosecutors from Chicago, this multi-sectioned federal statute was originally designed to regulate interstate and foreign commerce and prohibit the transportation of women for any and all "immoral purposes," with an emphasis on prostitution. Chicago prosecutors believed that women, including underage girls, were being forced into prostitution. The Mann Act stated that any person who knowingly transported or caused to be transported, or aided or assisted in obtaining transportation, and/or knowingly persuaded, induced, enticed, or coerced any woman, including girls under the age of 18, to go from one place to another in interstate or foreign commerce, or in any territory or the District of Columbia, for the purpose of prostitution or debauchery, or for any other immoral purposes, whether with or without her consent, would be guilty of a felony criminal offense and face imprisonment for a term of 5–10 years. President William Taft later signed the bill into law.
In its early stages, the Mann Act was also used as an institutional tool for racial segregation under Jim Crow. In its first-ever application, Jack Johnson, the first African American boxer to hold the world heavyweight title, was arrested for violating the Mann Act. Johnson was charged in Chicago with transporting a woman whom federal prosecutors described as a prostitute over state lines for "immoral" purposes. In court, federal prosecutors argued that Johnson committed a "crime against nature" for engaging in sexual intercourse with a Caucasian woman. Johnson was later convicted and was sentenced to imprisonment at Fort Leavenworth.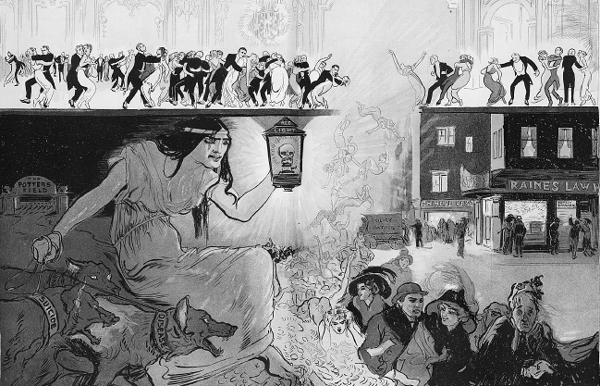 Clarifications and Amendments
The U.S. Supreme Court upheld the constitutionality of the Mann Act in Hoke v. United States. In November 1910, Effie Hoke arranged for another female, Annette Baden, to travel from New Orleans, Louisiana, to Beaumont, Texas, for the purpose of prostitution. Both women were tried and found guilty. Upon appeal, the Supreme Court held that although the U.S. government could not regulate prostitution because the court felt prostitution was an issue for each state to decide, the federal government could regulate travel for "immoral purposes" or purposes of prostitution.
The Supreme Court broadened the scope of the Mann Act in Caminetti v. United States. In March 1913, Drew Caminetti and his friend Maury Diggs, both of whom were married and having affairs, took their mistresses by train from Sacramento, California, to Reno, Nevada. Their wives tipped off the police, and both men were arrested upon their arrival in Reno. Caminetti and Diggs were tried and found guilty of violating the Mann Act. Upon appeal, the Supreme Court held that noncommercial and/or consensual extramarital sex acts fall under the broad scope of "immoral purposes."
Throughout the past 100 years, although various changes have been made, the U.S. Supreme Court has repeatedly ruled that prosecution under the Mann Act is constitutional. In 1978 and 1986, the Mann Act was amended to (1) update the definition of "transportation," (2) include gender-neutral (male or female) protections against sexual exploitation and child pornography, and (3) replace the terms debauchery and immoral purposes with the phrase any sexual activity for which any person can be charged with a criminal offense. This provided the framework for allowing the U.S. government to remove itself from legislating morality while retaining and strengthening the foundation of the Mann Act as a prosecutorial weapon in the fight against human trafficking.
In one of its most recent and highly publicized applications, in 2008, the Mann Act was used by federal prosecutors out of New York as an investigative tool regarding the criminal activities of an organized prostitution ring, directed at the Emperors Club VIP; the investigation included in its focus then New York Governor Elliot Spitzer.
See Also: Nevada; Prostitution, History of; Sex Offender Laws.
Further Readings
Caminetti v. United States

, 242 U.S. 470, 37 S. Ct. 192, 61 L. Ed. 442 (1917).

White Slavery: Myth, Ideology, and American Law

. New York:

Garland

, 1990.

Hoke v. United States

, 227 U.S. 308, 33 S. Ct. 281, 57 L. Ed. 523 (1913).

Crossing Over the Line: Legislating Morality and the Mann Act

. Chicago:

University of Chicago Press

, 1994.

"White-Slave Traffic Act of 1910."

United States Statutes at Large. Washington, DC:

Government Printing Office

, 1911.