Topic Page: Lucas, George (1944 - )
---
Definition:
Lucas, George
from
Philip's Encyclopedia
US film director and producer. Lucas began his career as an assistant to Francis Ford Coppola. American Graffiti (1973) was his breakthrough film. Star Wars (1977) was revolutionary in its use of special effects and became one of the biggest grossing films of all time. Lucas was executive producer of the Star Wars sequels The Empire Strikes Back (1980) and Return of the Jedi (1983) and the prequels The Phantom Menace (1999), Attack of the Clones (2002) and Revenge of the Sith (2005). He worked with Steven Spielberg on the 'Indiana Jones' trilogy.
---
Summary Article: Lucas, George
from Movies in American History: An Encyclopedia
As a screenwriter, director, and producer, George Lucas has been one of the most influential figures in the American cinema. Not only did he craft some of the most successful films of all time, he pioneered—through his production company Lucasfilm and its many subsidiaries—a number of innovative technologies that continue to reshape modern cinema.
Even before his graduation from the film school at the University of Southern California, Lucas had become associated with a number of young filmmakers who wanted to escape the constraints of Hollywood's studio system. With Francis Ford Coppola, he was instrumental in creating American Zoetrope, a production company headquartered in San Francisco that was designed to utilize younger talent and engage in a type of cinéma vérité. Coppola became an early mentor who helped Lucas create and sell his first professional films, THX 1138 (1971) and American Graffiti (1973). The latter was a coming-of-age film loosely based on Lucas's own adolescent years of "cruisin' " in Modesto, California, just prior to the cultural convulsions of the 1960s. Although the film sparked a nostalgia for this American "age of innocence" (leading to television series such as Happy Days and its own multitude of spin-offs), it also employed several innovative techniques—such as intertwining several unrelated narrative threads and integrating original period songs into the narrative schema—that became conventions in subsequent films and even television dramas. Produced on a shoestring budget, the film was a huge commercial success and provided Lucas with the finances and clout he needed to create his own production company (Lucasfilm), which in turn allowed him to pursue other, original projects.
Lucas's next film would become a cultural phenomenon. Originally envisioned as a swashbuckler set in outer space, Star Wars (1977) became an industry unto itself in more ways than one, ultimately giving rise to five sequels and prequels and revolutionizing filmmaking in the process. Unable to use existing technology to achieve the effects he envisioned, Lucas established his own special effects studio, Industrial Light and Magic (ILM), and hired John Dykstra to create the technology required. Famously, Dykstra spent over $1 million before a single frame of film was shot, but the computer-controlled camera he developed forever transformed special effects. Eventually, ILM would become an independent subsidiary of Lucasfilm, winning multiple Academy Awards for its sophisticated visual effects.
As with special effects for his film, Lucas desired sound effects for Star Wars that exceeded the capabilities of existing systems, so he experimented with the new sound recording and mixing techniques that would become the basis for Skywalker Sound, another subsidiary of Lucasfilm. By the third installment of the original trilogy, The Return of the Jedi (1983), the engineers at Skywalker Sound had developed a state-of-the-art digital system, THX Sound (after THX 1138) that has become an industry standard. Like ILM, Skywalker Sound, now completely digital, has won numerous Academy Awards as well as multiple Clio Awards for its successes in television.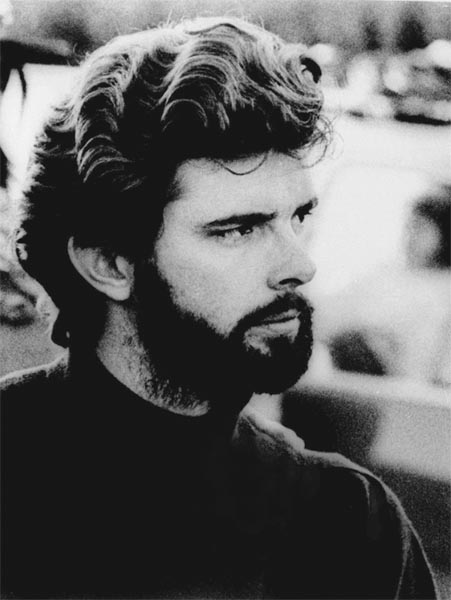 Beyond its inspiring special effects, Star Wars has endured because of the archetypal power of its rather simple narrative. As an undergraduate, Lucas had been introduced to Joseph Campbell's interpretations of world mythology, and it was Campbell's influential study of the hero myth that informed the storyline of the Star Wars series. Other films, such as Labyrinth (1986, produced by Lucas and directed by Muppets creator Jim Henson), Willow (1988, co-written and produced by Lucas), and the Indiana Jones series (all co-written and produced by Lucas and directed by Steven Spielberg) reflect similar themes of the heroic quest.
Convinced that the future of filmmaking lay in digital image and sound, Lucas rereleased the original Star Wars trilogy in the late 1990s with new digital enhancements. This served as a prelude to the digital technology used in the prequel trilogy that began with The Phantom Menace (1999) and continued with The Attack of the Clones (2002), which was the first "virtual" commercial film shot entirely in a high-definition digital format.
In addition to ILM and Skywalker Sound, Lucasfilm has been an incubator for other digital projects. The graphics division was sold in 1986 to Steve Jobs of the Apple Corporation and became Pear, but Lucas has retained the game division (Lucas Arts) and the eponymous educational foundation and its clearinghouse for interactive technology for home and school known as Editorial.
Selected Filmography
Star Wars: Episode III, Revenge of the Sith

(2005);.
Star Wars: Episode II, Attack of the Clones

(2002);.
Star Wars: Episode I, The Phantom Menace

(1999);.
Star Wars: Episode IV, A New Hope

(1977);.
American Graffiti

(1973);.
THX 1138

(1971).
Related Articles
---
Bloomsbury Biographical Dictionary of Quotations
May the Force be with you. Star Wars 1977 ...
A/V A to Z: An Encyclopedic Dictionary of Media, Entertainment and Other Audiovisual Terms
The U.S. production company established by filmmaker George Lucas. Lucasfilm's releases have included American Graffiti (1973), the Star Wars saga (
A/V A to Z: An Encyclopedic Dictionary of Media, Entertainment and Other Audiovisual Terms
The trade name for the theater, re-recording studio, and home entertainment sound and video system certification program established by Lucasfilm Lt
See more from Credo