Topic Page: Locke, Alain (Leroy) (1886 - 1954)
---
Definition:
Locke, Alain Leroy
from
Chambers Biographical Dictionary
1886-1954
US educationalist and critic
Born in Philadelphia, he graduated from Harvard and became the first black Rhodes scholar at Oxford (1907-10). Professor of philosophy at Howard University from 1917, he published numerous works that explored black culture in the USA and its African antecedents, notably The New Negro (1925), The Negro in America (1933) and The Negro in Art (1941). He was a leading figure in the Harlem Renaissance.
---
Summary Article: Locke, Alain
From Encyclopedia of American Studies
Alain Locke was a twentieth-century African American philosopher, educator, editor, and writer. Although he is best remembered for his influence on prominent writers of the Harlem Renaissance, Locke's impact on American culture extends beyond the literary realm. As a humanist and integrationist, he spoke not only in favor of an America that would learn to accept and respect cultural differences, but also in favor of a black American culture that would embrace and celebrate its African and folk roots.
Born on September 13, 1886, Alain Leroy Locke was as the only child of Pliny Ishmael and Mary Hawkins Locke, both of whom were teachers. Raised in a family which was part of the black elite of Philadelphia, Pennsylvania, Locke placed a high value on education. After completing his studies at Central High School and the Philadelphia School of Pedagogy, he attended Harvard University where he majored in philosophy and was later elected to Phi Beta Kappa. In 1907, he graduated from Harvard magna cum laude. Even more impressive, Locke became the first African American (and the first black person) to be named a Rhodes scholar, studying at Oxford University in England from 1907 to 1910. He went on to study philosophy at the University of Berlin from 1910 to 1911.
Following in the footsteps of his parents, Locke became a teacher in 1912, when he was appointed assistant professor of English and philosophy at Howard University in Washington, D.C.; he would teach at the university throughout his forty-one-year career. In 1916, Locke briefly returned to Harvard to earn a doctorate in philosophy, which he received in 1918. When he returned to Howard in 1918, he was appointed professor of philosophy, and in 1921, he was appointed the chairman of the Philosophy Department; Locke remained the chairman until he retired in 1953. In the year of his retirement, Alain Locke was awarded an honorary degree, doctor of humane letters, from the university. Locke made significant contributions to Howard in addition to his teaching: he founded a theater troupe, the Howard Players, and also he began Stylus, a literary magazine.
Alain Locke was both a writer and editor of works about black poetry, music, and art. His texts include those of the Associates in Negro Folk Education's "Bronze Booklet" series: Four Negro Poets (1927); Negro Art: Past and Present (1936); and The Negro and His Music (1936). Locke also wrote literary reviews for the National Urban League's Opportunity magazine (1929–1940) and Phylon (1947–1953), which published articles on race. Locke edited, with Bernhard Stern, When Peoples Meet, a Study in Race and Cultural Contacts (1942). Moreover, he contributed entries on black culture to the Encyclopedia Britannica from 1940–1945 and wrote, in 1935, Frederick Douglass, A Biography of Antislavery. Along with Montgomery Gregory, Locke edited an anthology of drama, Plays of Negro Life (1927).
He would expand the March 1925 edition of Survey Graphic, which focused on Harlem, into his best known work, The New Negro (1925). The New Negro was an anthology of works that would, as Locke stated in the Foreword, "document the New Negro culturally and socially,—to register the transformations of the inner and outer life of the Negro in America that have so significantly taken place in the last few years." By publishing the poetry, fiction, and art of Langston Hughes, Countee Cullen, Zora Neale Hurston, Aaron Douglas et al., Locke gave an outlet to new expressions of black creativity and connected the young writers and artists with white patrons. Consequently, he was deemed to be one of the midwives (along with Charles S. Johnson and Jessie Redman Fauset) of the Harlem Renaissance.
As a black intellectual, Alain Locke was committed to uplifting the race and to fostering positive relationships with other American cultural groups. Throughout his life, he lived by his philosophy of cultural pluralism. Locke hoped to publish a book on blacks' contributions to America titled "The Negro in American Culture," but died before its completion. After his death in 1954, his protegé, Margaret Just Butcher, incorporated Locke's notes in her work published in 1956 bearing the same title.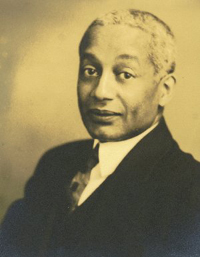 Bibliography
Harris, Leonard

, ed.,

The Philosophy of Alain Locke: Harlem Renaissance and Beyond

(

Temple University

1989).
Alain L. Locke: The Biography of a Philosopher

(

Univ. of Chicago

2008).
;
Harris, Leonard

, ed.,

The Critical Pragmatism of Alain Locke, a Reader on Value Theory, Aesthetics, Community, Culture, Race, and Education

(

Rowman & Littlefield

1999).
Alain Leroy Locke: Race, Culture, and the Education of African American Adults

(

Rodopi

2003).
,
Molesworth, Charles

, ed.,

The Works of Alain Locke

(

Oxford

2012).
Color & Culture: Black Writers and the Making of the Modern Intellectual

(

Harvard Univ. Press

1998).
,
Alain Locke and Philosophy: A Quest for Cultural Pluralism

(

Greenwood Press

1986).
,
Wintz, Cary D.

, ed.,

Remembering the Harlem Renaissance

(

Garland

1996).