Topic Page: Librarianship

Summary Article: Librarians
from A Day in a Working Life: 300 Trades and Professions through History
While people had established large collections of books in several ancient civilizations, these early libraries were only accessible to a few scholars and aristocrats, and they were of little concern to the citizens of their largely illiterate societies. After the invention of the printing press in Europe, however, growing numbers of books and rising literacy created a demand for institutions that would store books and make them available to readers who could not afford to purchase numerous books. The first libraries of this type, usually termed lending libraries or circulating libraries, charged users a fee for their services, but by the nineteenth century, governments in Europe and the United States gradually began to subsidize the construction and maintenance of free public libraries in all communities. And, as expanding numbers of colleges and universities were also building and maintaining large libraries for their students, there were more and more positions available for members of a new profession, librarians, who would be hired to oversee these facilities and their books.
The earliest libraries that were designed for the general public emerged in eighteenth-century Europe and were generally set up by printers and bookstore owners, who recognized that many people were attracted to, but could not afford, their products and accordingly devised another way to earn a profit from them. One of these, described as the Book Society, was started in 1810 by two British booksellers, Lewis Thomson and Robert Wrightson (both ca. nineteenth century), in the city of Lichfield. By paying an annual fee, members gained the right to borrow books for a limited time, and they could visit the establishment's "news room" and read ten daily newspapers from London, Birmingham, and other cities as well as several magazines. The fees charged for such privileges were not small—ranging from one-half guinea to two guineas—but these libraries proved to be quite popular, and by 1821 there were about 65,000 of them operating in England and Scotland. Wealthy individuals also began to build their own private libraries, which typically occupied a room in their large homes with walls covered by bookshelves, both for their own reading pleasure and as a conspicuous sign of their sophistication and erudition.
While people had begun to refer to the people who supervised libraries as "librarians" as early as 1713, these individuals had received no special training, and their primary task was to arrange their books, either alphabetically by their authors' last names or, if shelving space was an issue, simply by their size. However, one brilliant American who owned a huge library, Thomas Jefferson (1743–1826), devised his own innovative system that organized books by their subject matter. Later, after his collection was sold to the American government to become the basis of its Library of Congress, that institution long employed a version of his system until George Putnam (1861–1955) developed the Library of Congress Classification system still used today by most academic libraries. To manage the government's library, Congress had established the position of Librarian of Congress, but throughout the nineteenth century, the men chosen for the job, while educated and familiar with books, had had no experience as librarians.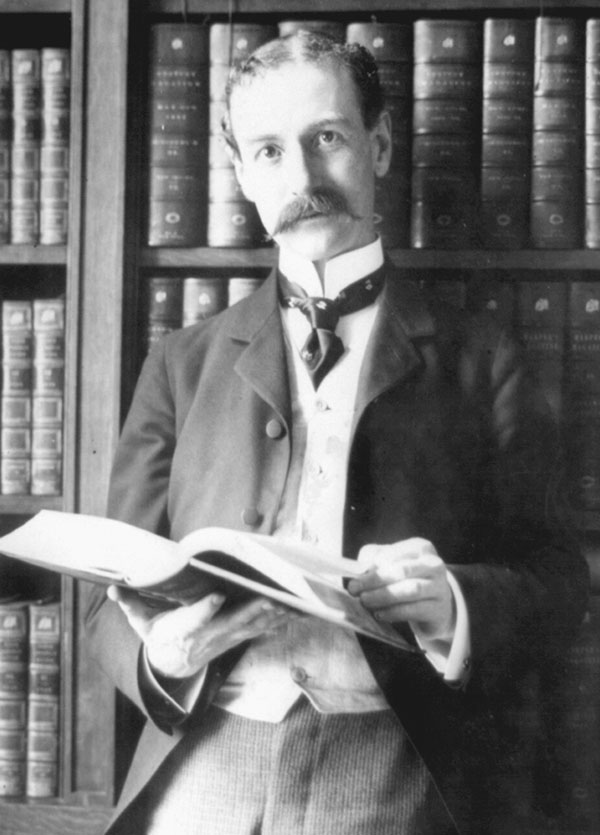 The numbers of libraries grew tremendously during the nineteenth century, for several reasons. As rising book costs led to increases in lending library fees, British reformers decided that free public libraries would be beneficial and accordingly passed the Public Libraries Act in 1850, allowing communities to impose taxes to support public libraries. Some American cities, inspired by similar beliefs, had also begun to establish tax-supported public libraries; the first to do so was the city of Peterborough, New Hampshire, which set up its Town Library in 1833. Later, the philanthropy of Andrew Carnegie (1835–1919) would finance the construction of numerous public libraries in North America and Britain. And many new colleges and universities also were assembling and maintaining their own libraries for students and faculty members. It was increasingly clear that properly administering a library represented an emerging new discipline—first termed "library economy," and later library science—and that special programs were needed to prepare individuals to become librarians. Accordingly, in 1887, the chief librarian of New York's Columbia College (later called Columbia University), a man named Melvil Dewey (1851–1931), founded the first School of Library Economy, attracting twenty entering students seeking an advanced degree. Dewey also created the first magazine specifically devoted to the art and science of libraries, called The Library Journal, and he is renowned for developing the classification system used by most public libraries, named the Dewey Decimal System in his honor.
As described by one of the first students of the School of Library Economy, Mary Wright Plummer (1856–1916), who went on to head the American Library Association, early librarians faced a number of challenges in mastering their profession. Each book received had to be classified according to one chosen system; its arrival had to be recorded in an accession book; and for each book the librarian had to prepare, often by hand, an author, title, and subject card for the card catalog. The librarian had to make effective use of the available space in setting up different sections for circulating books, reference books, and periodicals, and it was usually expected that a library would include a reading room for extended reading. Some books had to be rebound to be used by patrons, and an inventory of all books in the library was periodically necessary to detect losses or thefts. Plummer's 1894 book Hints to Small Libraries includes a chapter on "Relations with the Public," including advice on the delicate and unpleasant tasks of collecting fees on overdue books.
Still, there were several aspects of librarianship that quickly made it seem an attractive profession. For one thing, while most earlier librarians had been men, the inaugural class of the School of Library Economy attracted a majority of female students, and while this initially displeased some conservative members of Columbia's faculty, women were not only allowed to become librarians, but soon came to dominate the field. Thus, with many educated occupations still largely limited to men, being a librarian represented one suitable option for intelligent, capable women. While carrying around large numbers of books did require some labor, most of the librarian's work was done at a desk, and answering the constant questions of patrons was, at times, intellectually stimulating. More broadly, public librarians could feel that they were substantively contributing to the education and improvement of their communities, and some of them went beyond the maintenance of book collections to offer other services, like lectures and readings by local authors, special exhibits of memorabilia, and storytelling sessions for children. Focused on uplifting their patrons, librarians strove to ensure that only reputable, edifying materials were on their shelves, rigorously excluding such items as dime novels, juvenile series fiction, and confessional magazines.
Despite their contributions to society, though, librarians, more so than other professionals, found themselves burdened by a number of stereotypical images of their profession. They were regarded as plain, bespectacled women, their hair pulled back into a bun, who could not attract a husband and hence sought solace in a life devoted to books. While they had an understandable interest in keeping their libraries quiet so that patrons could concentrate on their reading, librarians became notorious for patrolling their facilities and "shushing" anyone who dared to engage in a conversation. Their annoying obsession with silence was said to reflect a generally grouchy personality and a determination to enforce onerous rules and regulations. While unflattering portrayals did little to discourage women from becoming librarians, one of the ongoing concerns of the profession, continuing today, has been the need to combat these negative impressions and promote more positive images of librarians, who are both women and men.
For much of the twentieth century, librarians carried on in their traditional manner, overseeing their collections of books, newspapers, and magazines, but they have been obliged to radically adjust their facilities to confront the challenges of new media and technologies: with fewer children interested in reading, they now include virtually any sort of reading material, including comic books, which might draw the attention of young readers; libraries have added collections of musical recordings, videocassettes, and DVDs; and as more and more reading is done online, they have placed computers and tablets on many desks and tables, and have built collections of electronic books and streaming services, which may someday replace all of their printed books. Yet the mission of librarians has remained the same: to provide and preserve educational and entertaining material for all citizens.
Further Reading
Arant, Wendi

;

Candace R. Benefiel

, editors. 2002.

The Image and Role of the Librarian

. Haworth Information Press

Binghamton NY

.
Books, Buildings and Social Engineering: Early Public Libraries in Britain from Past to Present

. Ashgate

Farnham England Burlington VT

.
; ; . 2009.
History of Libraries of the Western World

.

Fourth

edition. Scarecrow Press

Lanham MD

.
1999.
Leedham-Green, Elisabeth

;

Teresa Webber

;

Giles Mandelbrote

;

K. A. Manley

;

Alistair Black

;

Peter Hoare

, editors.

The Cambridge History of Libraries in Britain and Ireland

.

Three

volumes. Cambridge University Press

Cambridge and New York

.
The American Public Library and the Problem of Purpose

. Greenwood Press

Westport CT

.
. 1998.
American Library History: A Bibliography of Dissertations and Theses

.

Third

edition. Scarecrow Press

Methuen NJ

.
1998.
Related Articles
---
Adult and Continuing Education: Concepts, Methodologies, Tools, and Applications
ABSTRACT Continuing education for librarians and library staff is a need all libraries must consider for the effective professional development o
Adult and Continuing Education: Concepts, Methodologies, Tools, and Applications
ABSTRACT This chapter details how the South Central Kansas Library System (SCKLS) moved from a traditional continuing education model toward a ne
Partnerships and Collaborations in Public Library Communities: Resources and Solutions
ABSTRACT This chapter describes various readership promotion activities undertaken by a Nigerian State Public Library in partnership...
See more from Credo