Topic Page: Lee, Spike (1957 - )
Summary Article: Lee, Spike
from Movies in American History: An Encyclopedia
Spike Lee has been one of the most prolific and controversial filmmakers working in American cinema over the past three decades. He occupies a special position in film history as one of the only African American directors to work steadily on films of his own choosing, maintain his creative autonomy, and showcase his work through mainstream studio outlets.
Shelton Jackson Lee was born to musician/composer Bill Lee and schoolteacher Jacquelyn Shelton on March 27, 1957, in Atlanta, Georgia. The family moved to Brooklyn, New York, while Lee was still young. Growing up in New York seems to have influenced his filmmaking, as the city serves as the backdrop for most of his films. Lee enrolled at his father's alma mater, Morehouse College, in 1975. Many of his experiences there were dramatized in his film School Daze (1988). After graduating, Lee entered the Tisch School of the Arts at New York University. A friendship between Lee and another black filmmaker, Ernest Dickerson, formed while he was there. The friendship has endured, and Dickerson has worked as the director of photography on seven of Lee's pictures, including his film school thesis at NYU, Joe's Bed-Stuy Barbershop: We Cut Heads (1981), which won the Academy Award for Best Student Film.
Success beyond film school was hard earned. Lee's first post-film school project, about a bike messenger who is forced to become the family breadwinner in the wake of his mother's death, had to be abandoned after financing disappeared (Lee et. al., 1991). The setback seemed to fuel Lee's passion for filmmaking, however; it also taught him valuable lessons about the practical end of the industry, lessons that he put to good use in making his first feature, She's Gotta Have It (1986). The story of a black woman, Nola Darling (Tracy Camilla Johns), and her relationships with three very different men, the picture was shot independently over 12 days on a budget of $175,000 and went on to make $7 million. Interestingly, one of Nola's relationships is carried out with "Mars Blackmon," played by Lee, who would become a recurring figure in a string of Nike commercials featuring Michael Jordon.
Lee continued working at a breakneck pace, putting out a film every year between 1988 and 1992. While School Daze (1988), Do the Right Thing (1989), Mo' Better Blues (1990), Jungle Fever (1991), and Malcolm X (1992) proved to be somewhat controversial offerings, their critical and box-office success made it clear that audiences would turn out to view "A Spike Lee Joint." The films also demonstrated Lee's commitment to empowering black talent. Indeed, several of the actors who worked in these early Lee films—including Laurence Fishburne, Samuel L. Jackson, Wesley Snipes, Martin Lawrence, and Oscar winners Denzel Washington and Halle Berry—would go on to become Hollywood stars.
Lee stayed productive through the mid-1990s, working on a wide range of films. The semiautobiographical Crooklyn (1994), written by his sister Joie and brother Cinque, explored the challenges of a black Brooklyn family facing the death of its matriarch. (Lee has taken advantage of his talented family on a number of occasions: Beyond co-writing the script for Crooklyn, Joie has also starred in several of Lee's other films; his brother David has worked for Lee as a composer and his father as a cinematographer.) In 1995, Lee directed the crime thriller Clockers, based on a Richard Price novel; Martin Scorsese, one of Lee's cinematic influences, produced the film. He released two films in 1996: Girl 6, about a black actress who becomes a phone sex operator because she cannot find work, and Get on the Bus, an intimate look at a group of men headed to the Million Man March.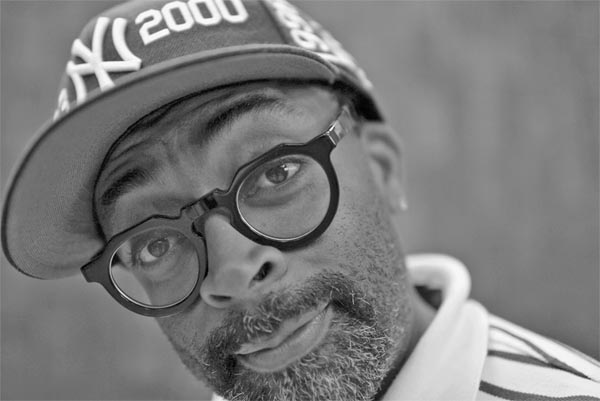 In 1997, Lee partnered with HBO to make the documentary 4 Little Girls. An examination of the 1963 bombing of the 16th Street Baptist Church in Birmingham, Alabama, the film was nominated for an Academy Award. He has made two other, Emmy Award-winning documentaries for the cable network: Jim Brown: All American (2002), and When the Levees Broke: A Requiem in Four Acts (2006). Lee teamed up with Denzel Washington for a third time in He Got Game (1998) and rounded out the decade by directing his first film with a predominantly white cast, Summer of Sam (1999).
The start of the new millennium found Lee exploring the issue of racial stereotyping in the biting satire Bamboozled (2000). A powerful examination of the historical legacy of denigrating black images in popular media, the film was a box-office failure. Still, Lee understood how important the issue of stereotyping was in America, and the concert film The Original Kings of Comedy (2000), as well as his film adaptation of Roger Guenveur Smith's Obie Award–winning A Huey P. Newton Story (2001), can be read as critical companion pieces to Bamboozled.
Neither of Lee's next two narrative features was financially successful, although both addressed significant cultural issues. 25th Hour (2002) was one of the first major studio films to address the aftermath of the 9/11 terrorist attacks; while She Hate Me (2004), explored shifting familial mores, reproductive rights, and economic corruption.
Lee's feature output has slowed, although he has directed several short films and done television work including the short-lived drama series Sucker Free City (2004). Teaming once again with Denzel Washington, Lee scored with Inside Man in 2006, although his Miracle at St. Anna of 2008 failed. Lee has claimed that critics and audiences cannot separate his public persona from his work, but he has expressed no desire to make a clean break between the two.
Selected Filmography
Miracle at St. Anna

(2008);.
Lovers & Haters

(2007);.
Inside Man

(2006);.
She Hate Me

(2004);.
25th Hour

(2002);.
Bamboozled

(2000);.
The Original Kings of Comedy

(2000);.
Summer of Sam

(1999);.
He Got Game

(1998);.
4 Little Girls

(1997);.
Get on the Bus

(1996);.
Girl 6

(1996);.
Lumière and Company

(1995);.
Clockers

(1995);.
Crooklyn

(1994);.
Malcolm X

(1992);.
Jungle Fever

(1991);.
Mo' Better Blues

(1990);.
Do the Right Thing

(1989);.
School Daze

(1988);.
She's Gotta Have It

(1986).
References
"Thinking about the Power of Images: An Interview with Spike Lee."

Cineaste

26

(

2

), January 2001:

4-9

.
, and Dan Georgakas.
Framing Blackness: The African American Image in Film

. Temple University Press

Philadelphia

, 1993.
.
Five for Five: The Films of Spike Lee

. Stewart, Tabori, and Chang

New York

, 1991.
, and Terry McMillan, et al.
The Spike Lee Reader

. Temple University Press

Philadelphia

, 2007.
.
"Spike Lee."

In

Gates, Henry Louis

Jr., and Evelyn Brooks Higginbotham, eds.

African American National Biography

. Vol. 5. Oxford University Press

New York

, 2008.
.