Topic Page: King, Martin Luther, Jr. (1929 - 1968)
---
Definition:
King, Martin Luther Jr.
from
Philip's Encyclopedia
US Baptist minister and civil rights leader. He led the boycott of segregated public transport in Montgomery, Alabama, in 1956. King was founder (1960) and president of the Southern Christian Leadership Council (SCLC). He opposed the Vietnam War and demanded measures to relieve poverty, organizing a march on Washington D.C. (1963) where he made his famous "I have a dream..." speech. In 1964, King became the youngest person to receive the Nobel Peace Prize. He was assassinated in Memphis, Tennessee, on April 4 1968.
---

Summary Article: King, Martin Luther Jr.
From Encyclopedia of American Studies
The son and grandson of prominent African American ministers, each of whom bequeathed a legacy of activism in the cause of black civil rights, Martin Luther King, Jr., born on January 15, 1929, in Atlanta, Georgia, was the most influential leader of the American civil rights movement. By the end of his brief life he had also emerged as an unsparing critic of U.S. involvement in the Vietnam War and a champion of America's poor of all colors. Throughout his life, King remained committed to nonviolent direct action as a means of effecting social change.
King graduated from Atlanta's Morehouse College in 1948, the same year he was ordained as a Baptist minister. He then attended Crozer Theological Seminary in Pennsylvania (1948–1951) and Boston University (1951–1955), where he earned a Ph.D. in systematic theology. King ended his student years convinced of the wisdom and possibility of racial integration through nonviolence and determined to undertake an activist ministry.
He began that ministry in 1954 at Dexter Avenue Baptist Church in Montgomery, Alabama, where he moved with his wife, Coretta Scott, whom he had married the year before. When blacks in Montgomery began boycotting the city's segregated buses in December 1955, King—an eloquent preacher and a relative newcomer with no enemies—was chosen to head the Montgomery Improvement Association, which directed what soon became a mass movement. The boycott culminated in the Supreme Court decision declaring bus segregation unconstitutional, propelling King into national and international prominence, a prominence enhanced by his recounting of the movement in Stride toward Freedom (1958).
In 1957 King and other black clergymen formed the Southern Christian Leadership Conference (SCLC). As president, King led the SCLC in two highly visible and successful civil rights campaigns in Birmingham (1963) and Selma (1965), Alabama. In each case nonviolent protest met with police violence in televised scenes that built popular support for civil rights legislation. Congress responded with the Civil Rights Act of 1964 and the Voting Rights Act of 1965.
During the Birmingham movement King was arrested, and while jailed he penned the most influential document of the civil rights movement, "Letter from Birmingham City Jail." Written in response to the criticisms of eight prominent white clergymen in Alabama, his letter was a spirited defense of civil disobedience. King included the letter in Why We Can't Wait (1963), his account of the Birmingham campaign. The summer after his arrest, on August 28, 1963, at the March on Washington that he helped to organize, King delivered his stirring "I Have a Dream" speech with its brilliant mix of Christian brotherhood and faith in America's promise of freedom. The following year, at the height of his influence, he received the Nobel Peace Prize.
King's stature declined after 1965. By then he faced the challenge of the black power movement, whose advocates, influenced by Malcolm X, judged King's program of nonviolence and integration as naive and irrelevant to blacks trapped in Northern ghettos. He responded to this new movement by reaffirming his commitment to nonviolence and writing Where Do We Go from Here? (1967), in which he acknowledged the need for black political and economic power but rejected separatism and "retaliatory violence." In 1966 King sought to address the plight of urban Northern blacks by launching an open-housing campaign in Chicago, an effort that produced few results and only confirmed what the Watts riot of 1965 had already taught him—that racism and poverty in America were deep-rooted problems. King's reputation also suffered as he began to speak out against the Vietnam War, a position that earned him the wrath of the Johnson administration and cost him significant white and black support.
Toward the end of 1967, King announced plans for a Poor People's Campaign, initiated to address economic inequality. The following year he lent his support to striking sanitation workers in Memphis, Tennessee. King was assassinated in Memphis on April 4, 1968.
King's oratory, courage, and steadfast commitment to nonviolence enabled him to inspire both Southern blacks and many Northern whites in the struggle to desegregate the South. And his stinging critiques of racism, economic injustice, militarism, and free enterprise continue to serve, as they did in his lifetime, as a profound moral challenge to America. In 1986 King's birthday became a federal holiday, although not without opposition and controversy.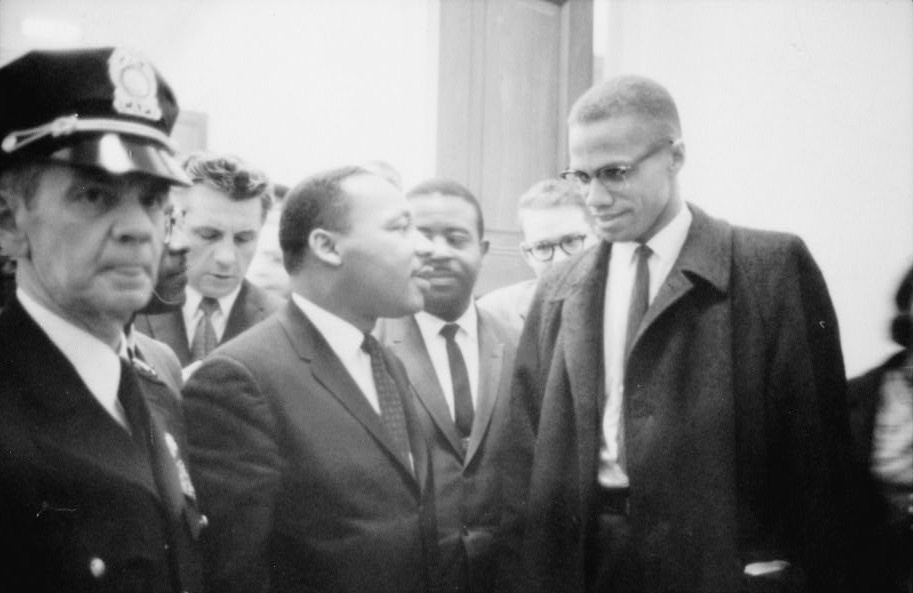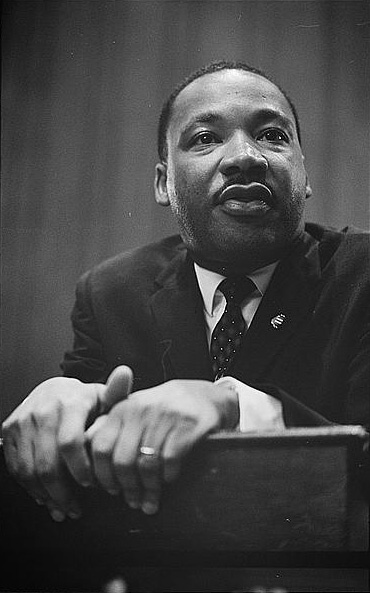 Bibliography
Parting the Waters: America in the King Years, 1954-1963

(

Simon & Schuster

1988).
,
Pillar of Fire: America in the King Years, 1963-1965

(

Simon & Schuster

1998).
,
Carson, Clayborne

, ed.,

The Autobiography of Martin Luther King, Jr

. (

Warner Bks.

1998).
Bearing the Cross: Martin Luther King, Jr., and the Southern Christian Leadership Conference

(

Morrow

1986).
,
Martin Luther King

(

Univ. of Mich. Press

2010).
,
From Civil Rights to Human Rights: Martin Luther King, Jr., and the Struggle for Economic Justice

(

Univ. of Penn. Press

2007).
,
Becoming King: Martin Luther King Jr. and the Making of a National Leader

(

Univ. Press of Ken.

2008).
,
Where Do We Go from Here: Chaos or Community?

(

Beacon Press

2010).
King's Dream: The Legacy of Martin Luther King's "I Have a Dream" Speech

(

Yale Univ. Press

2009).
,
Gospel of Freedom: Martin Luther King, Jr.'s Letter from Birmingham Jail and the Struggle That Changed a Nation

(

Bloomsbury

2013).
Washington, James M.

, ed.,

A Testament of Hope: The Essential Writings and Speeches of Martin Luther King, Jr

. (

Harper

1986).
Martin Luther King, Jr. and the Image of God

(

Oxford

2009).
,