Topic Page: Joplin, Janis
Summary Article: Joplin, Janis (1943–1970)
from Music in American Life: An Encyclopedia of the Songs, Styles, Stars, and Stories That Shaped Our Culture
Richie Unterberger, a San Francisco resident, is the author of numerous rock history books, including a two-part history of 1960s folk-rock, Turn! Turn! Turn! The Sixties Folk Rock Revolution (2002). His book The Unreleased Beatles: Music and Film won a 2007 Association for Recorded Sound Collections Award for Excellence in Historical Recorded Sound Research.
As both primary singer of Big Brother & the Holding Company and a solo artist, Janis Joplin was perhaps the most popular woman singer in rock music in the late 1960s and early 1970s. With her wailing fusion of rock and soul, she was one of the earthiest and raunchiest singers in all of pop. Her charismatic onstage concerts also helped redefine the image of women in popular music, rock audiences rarely having seen a white female artist sing and perform with such brazen command.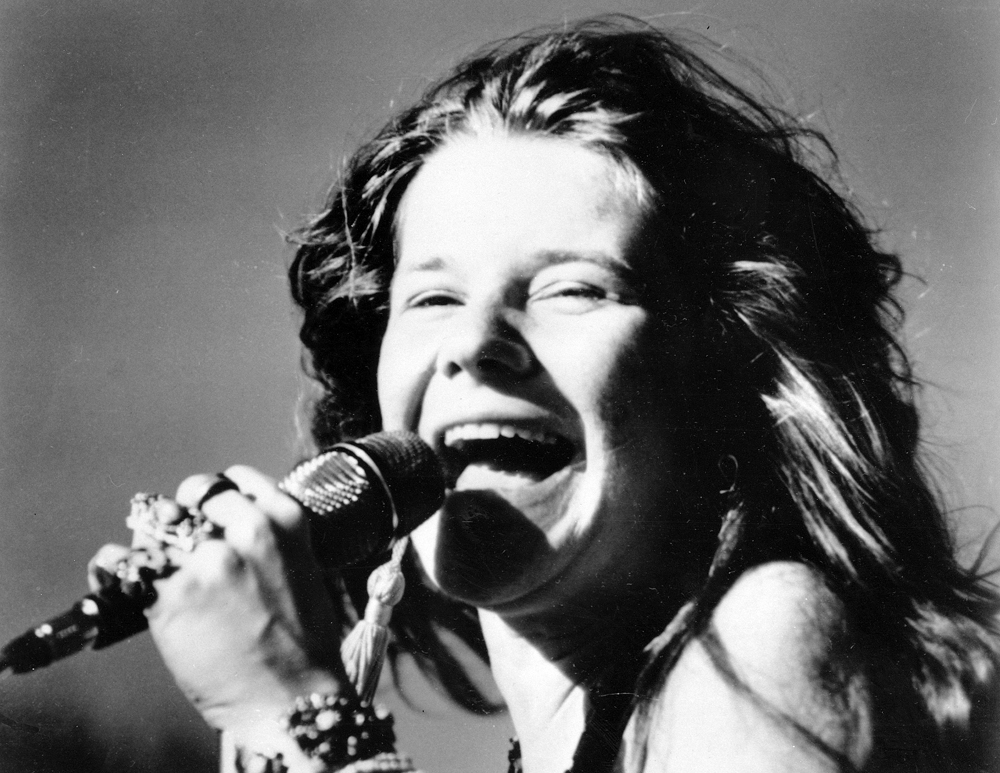 Born in Port Arthur, Texas, on January 19, 1943, Janis Joplin had a difficult adolescence and early adulthood, often plagued by abuse from peers who found her unattractive. She nonetheless was performing blues, folk, and jazz by the early 1960s, although the informal recordings she made during that time were not issued until after her rise to fame. Briefly relocating to San Francisco in 1963, she suffered substance abuse problems before returning to Port Arthur in 1965, withdrawing from music for a while. In mid-1966 friend and budding rock promoter Chet Helms convinced her to return to San Francisco, where she joined fledgling psychedelic band Big Brother & the Holding Company.
Joplin quickly became Big Brother's focal point because of both her rich, soulful vocals and her sexy stage presence. The band's rise to national prominence was initially hampered by its contract with the independent label Mainstream Records, which did not record or promote the group to its best advantage. Joplin's compelling performance with Big Brother at the Monterey Pop Festival in 1967 (with "Ball and Chain" featured in the documentary film of the event), however, brought her to the attention of Bob Dylan's manager, Albert Grossman. Big Brother's resulting new deal with Columbia Records produced a number one album in 1968, Cheap Thrills, including the hit single "Piece of My Heart."
Although Big Brother's bluesy, rough and ready take on psychedelic rock suited Joplin well, she left the band to become a solo artist near the end of 1968. She continued to be a superstar concert attraction, but much of her audience and many critics found her initial records and shows with her new backup group, the Kozmic Blues Band, disappointing, feeling that she didn't live up to her potential. Cutting back on the soul excesses of those efforts, she formed another outfit, the Full Tilt Boogie Band, in 1970. During that year she recorded Pearl, on which her style matured into a more satisfying blend of rock and soul with some blues, folk, and country.
However, Joplin died months before Pearl and its single "Me and Bobby McGee," topped the charts in 1971. Long troubled by drug and alcohol problems, as well as a volatile personal life, she was found dead of a heroin overdose in a Los Angeles hotel room on October 4, 1970, before the sessions for Pearl had been officially completed. In both her lifetime and the following decades, she influenced and inspired countless women rock performers who adopted an assertive persona.
See also: Blues; Festivals; Folk Music; Jazz; Psychedelic Music
Official Web Site: http://www.janisjoplin.com/