Topic Page: Hollywood (Los Angeles, Calif.)

Summary Article: Hollywood
From Encyclopedia of American Studies
When most people around the world think of Hollywood, they think of the famous Hollywood sign on Mount Lee in Griffith Park. But Hollywood is more than a geographical place, more than the various studio lots, the Walk of Fame, the guided tours to houses of the stars. Hollywood is a cultural construct, an American export of dreams and democratic ideals. Hollywood is the second cinema, the "other" cinema in most countries around the world.
When applied as an adjective, the term Hollywood cinema is synonymous with mainstream, dominant, narrative cinema. It implies a global system of distribution and marketing of feature films (ninety minutes or more), which excludes shorts, documentaries, animation, and independent films, although some independent productions, such as Sundance films (formerly an independent bastion), look more and more like Hollywood films. Put simply, such films are usually big-budget productions with known stars and special effects, high production values and a concentration in genre films, sequels, melodramas, comedies, and action films.
Defining Hollywood is not unlike defining the "Old West," which in reality referred to a period of twenty-five years after the Civil War and before the turn of the twentieth century and a small geographical area of about seven western states (and sometimes Mexico; rarely Canada). But in the same way that the Old West is more mythical than mappable, having more to do with cultural ideas of justice and violence, Hollywood has come to mean the dream factory domestically and the dominant film ideology abroad.
Other countries have had to resort to ingenious quota systems in order to protect their home film industries against the invasion of American films. In Europe, for instance, quota systems were established after World War II, in which there were major and minor partnerships set up between two countries. European neighborhood cinemas were required by law to show a certain percentage of "home" product before they could show a Hollywood film. But through a major-minor production system, a film got double passport status in two different countries. Jean-Luc Godard's Contempt (1963) was seventy percent French funded, thirty percent Italian funded, and played as a home film in Italy as well as France. A subsequent coproduction by Carlo Ponti at Italy's Cinecitta reversed the percentages and played in France as a French film. In this way European films were able to compete for a while against big-budget Hollywood films. This major-minor production system in film became the basis for the foundation of the European Common Market.
But Hollywood soon found a way to compete. While such studios as Metro-Goldwyn-Mayer (MGM), Universal, Paramount, and Twentieth Century-Fox have always competed in the United States for honors and Oscars, they banded together in France as Les Artistes Associés, combining their efforts to fight the competition. By the mid-1960s Hollywood had become the minor partner in several film enterprises and Les Artistes Associés found ways to purchase foreign studios as silent owners, thus continuing to profit from double citizenship. François Truffaut was the first director to use American money as the second partner in his film Two English Girls (1966).
Hollywood at home always has attracted and repelled: attracting actors, aspiring directors, even writers, while repelling some clergy and moral conservatives. What was lost in moral integrity in the various Hollywood scandals of the 1920s and 1930s was regained, and more, in glamour. Examples of films made about Hollywood include Billy Wilder's Sunset Boulevard (1950), Robert Altman's The Player (1992), the Coen Brothers' Barton Fink (1991), Vincent Minelli's The Bad and the Beautiful (1952), Tim Burton's Ed Wood (1994), and many others. Of these examples, Ed Wood, a movie about a second-string film director, is possibly the only sympathetic portrayal.
Novels about Hollywood are less plentiful but no less scathing in their portrayals. Nathanial West's The Day of the Locust (1939), F. Scott Fitzgerald's The Last Tycoon (1941), and Budd Schulberg's What Makes Sammy Run (1941) are the best of a list that also includes Christopher Isherwood's Prater Violet (1945), Lisa Alther's Kinflicks (1975), and Bruce Wagner's Force Majeure (1991).
Hollywood has weathered quite well the occasional critique of both film and novel, primarily because it is founded on economic, not artistic, concerns. It was never reality that audiences asked of Hollywood, a fact not lost in Hollywood's love-hate relationship with verisimilitude and occasional flights of excess. Robert Altman ends his film The Long Goodbye (1973) with "Hooray for Hollywood," and the song ironizes the entire film preceding, making fun of any willing suspension of disbelief that might have occurred. And in an age some have called postmodernist, images on film no longer necessarily refer to things outside the cinema in real life but can instead refer to other film objects or icons. Such is the case with the ending of the film Total Recall (Paul Verhoeven, 1990). The emergence of an atmosphere on the planet Mars does not resemble any atmosphere that might have been seen in television documentaries about the space program. Rather, the mountain on the horizon line of Mars is in fact the Paramount mountain, the studio's icon, an example of the merging of fiction's denouement and studio's self-promotion. Nonetheless, these examples point out the enduring strength of Hollywood as an industry and a cultural icon. Hollywood continues to celebrate itself amid competition from television, video, digital video display (DVD), and CD-ROM.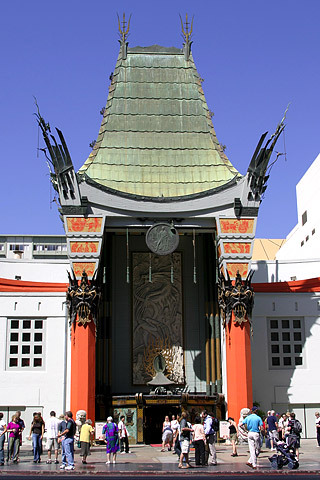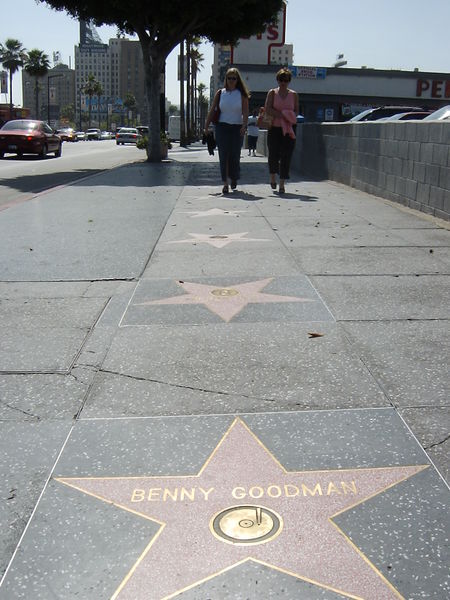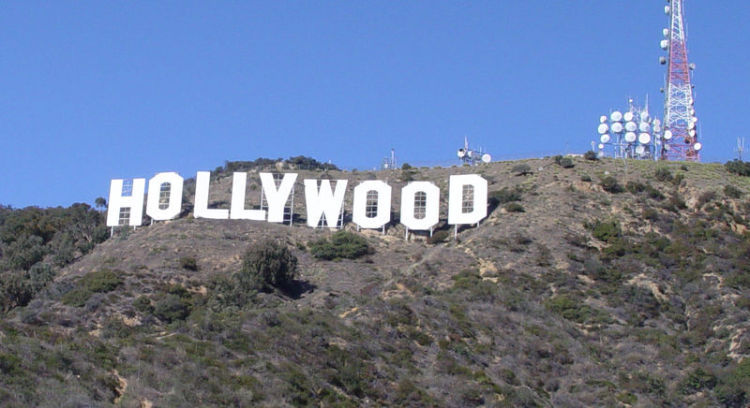 Bibliography
Hollywood Highbrow: From Entertainment to Art

(

Princeton Univ. Press

2007).
,
Hollywood's Chosen People: The Jewish Experience in American Cinema

(

Wayne State Univ. Press

2012).
; ; ,
The Classical Hollywood Cinema: Film Style and Mode of Production to 1960

(

Columbia Univ. Press

1986).
, et al.,
The Way Hollywood Tells It: Story and Style in Modern Movies

(

Univ. of Calif. Press

2006).
,
Hollywood: The Pioneers

(

Knopf

1979).
,
The Glamour Factory: Inside Hollywood's Big Studio System

(

Southern Methodist Univ. Press

1993).
,
Hollywood and the Culture Elite: How the Movies Became American

(

Columbia Univ. Press

2005).
,
European Cinema: Face to Face with Hollywood

(

Amsterdam Univ. Press

2005).
,
The Hollywood Studio System

(

St. Martin's

1986).
,
Epics, Spectacles, and Blockbusters: A Hollywood History

(

Wayne State Univ. Press

2010).
; ,
Hollywood's Africa after 1994

(

Ohio Univ. Press

2012).
,
Hollywood's Blacklists

(

Edinburgh Univ. Press

2009).
,
Hollywood's Last Golden Age: Politics, Society, and the Seventies Film in America

(

Cornell Univ. Press

2012).
,
Hollywood Independents: The Postwar Talent Takeover

(

Univ. of Minn. Press

2008).
,
Global Hollywood 2

(

British Film Institute

2005).
, et al.,
The Story of Hollywood

(

New Am. Lib.

1987).
,
On Hollywood: The Place, The Industry

(

Princeton Univ. Press

2005).
,
Related Articles
---
Encyclopedia of Community
Since the production of The Squaw Man in 1914, that section of Los Angeles known as Hollywood (officially established in 1887) has been a...
Wiley-Blackwell Encyclopedia of Literature: The Encyclopedia of Twentieth-Century Fiction
The modern American novel and the Hollywood feature film have historically made for a rocky marriage. Both, at their core, are narrative forms that d
The Wiley-Blackwell History of American Film
In many ways, this project began in the classroom. For each of us, the organization of a course on the history of American film, often taught over t
See more from Credo