Topic Page: Hobart, Garret A. (Garret Augustus), 1844-1899
---
Definition: Hobart, Garret Augustus from The Columbia Encyclopedia
---

Summary Article: Hobart, Garret A.
from American Government A to Z: The Presidency A to Z
Garret Augustus Hobart (1844–1899) was the last vice president of the nineteenth century, serving under William McKinley from 1897 until his death in 1899. Although he had never held national office before becoming vice president, Hobart had a keen understanding of national political issues and became one of McKinley's closest friends and advisers. The press often referred to Hobart as the "Assistant President."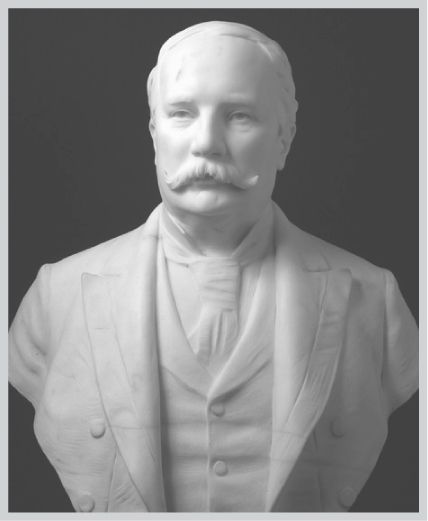 Hobart graduated with honors from Rutgers College in New Jersey in 1863. He taught school briefly before moving to Paterson, New Jersey, to work in a law office. In 1869 he was admitted to the bar.
After serving as Paterson city counsel in 1871, Hobart entered state politics and in 1872 was elected to the state assembly as a Republican. He became Speaker in 1874 at the age of thirty. Two years later he won election to the state senate, where he served two three-year terms. Hobart left the state senate in 1882 but continued to be a leading figure in New Jersey politics.
Despite Hobart's involvement in politics, most of his energies were devoted to his legal and business careers. He served as president of the Passaic, New Jersey, water company and was director of several banks. By the time he entered national politics he had amassed a fortune.
In 1896 the Democrats nominated William Jennings Bryan for president. The Republicans countered with William McKinley of Ohio and announced a conservative platform that advocated the gold standard. Republican Party leaders wanted a vice-presidential candidate from the East who was a known supporter of gold. They found their man in Hobart. In his acceptance speech at the Republican national convention in St. Louis, Hobart uttered one of the most famous political statements of his era: "An honest dollar, worth 100 cents everywhere, cannot be coined out of 53 cents of silver, plus a legislative fiat." The Republicans won the 1896 election by a popular vote margin of 51.0 to 46.7 percent and by 271–176 in the Electoral College.
As vice president, Hobart became a respected national Republican leader and a major player in Washington politics. He was said to preside over the Senate with energy and fairness. In the spring of 1899, however, he became ill. He left the capital to recuperate in New Jersey but died from heart failure at his home in Paterson in November with more than fifteen months left in his term. Hobart received moving eulogies in the nation's newspapers, and his funeral was attended by President McKinley and many other top government officials.
Related Articles
---
Encyclopedia of New Jersey
Lawyer, businessman, politician, vice president of the United States. Of English and Dutch ancestry, Garret A. Hobart was the son of Addison...
American Government A to Z: Elections A to Z
With the nation in the midst of a depression and populists in the agrarian Midwest and South demanding monetary reform, currency was the dominant...
Presidential Campaigns, Slogans, Issues, and Platforms: The Complete Encyclopedia
"You shall not press down upon the brow of labor this crown of thorns; you shall not crucify mankind upon a cross of gold!" Candidate William Jennin
See more from Credo