Summary Article: herbivore
From Philip's Encyclopedia
Animal that feeds solely on plants. The term is most often applied to mammals, especially ruminants. Herbivores are characterized by broad molars and blunt-edged teeth, which they use to pull, cut, and grind their food. Their digestive systems are adapted to digest cellulose. See also rodent
herbivore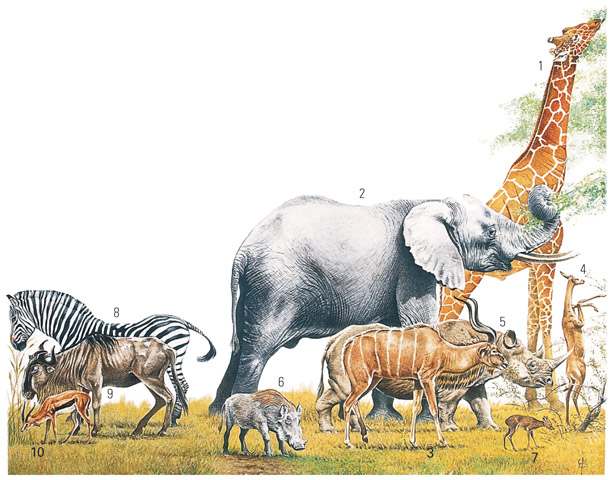 Related Articles
---
Encyclopedias of the Natural World: Encyclopedia of Biological Invasions
Herbivores, organisms that primarily consume living plant tissue, range in size from microbes to the largest animals. Herbivory, both by...
Encyclopedias of the Natural World: Encyclopedia of Tidepools and Rocky Shores
Herbivory is the consumption of algae or plants by animals. Herbivory, also referred to as grazing, is a common mode of feeding, seen in a wide...
See more from Credo