Topic Page: Helmsley, Leona (1920 - 2007)
Summary Article: Leona Helmsley (1920–2007)
from Women Criminals: An Encyclopedia of People and Issues
Leona Helmsley, better known as the "Queen of Mean," was notorious for her fits of temper and schemes to avoid paying taxes. Her infamous reputation was based on the treatment of her employees, and her belief that she was beyond paying taxes added to her notoriety. It had been reported by many that her fits of temper for very minor infractions by employees usually resulted in personal attacks on the individual, followed by dismissal from the company. She was not always an extremely wealthy person, having started from humble beginnings. Leona was also a generous philanthropist and gave large donations to many charities.
She was born Lena Rosenthal on July 4, 1920, in Ulster County, New York. She was the third in a family of four children. When the economy took a downturn, the family moved several times and eventually settled in Manhattan. Lena was close to her brother and father, but her relationship with her sisters and mother was strained. Lena became bored halfway through high school and dropped out to seek a more interesting life path. A name change was part of this new life, and she finally settled on Leona Mindy Roberts.
Her claims of being employed as a cigarette model for Chesterfield Cigarette Company have not been verified. Leona married Leo Panzirer, and their son Jay was born after four years. Shortly thereafter, they were separated and divorced. Her second husband was her boss, Joseph Lubin, whom she married and divorced twice. With three failed marriages and a son, Leona was on her own again. She did some secretarial jobs and then was hired as a secretary by a real estate firm. There was a shift in ownership of the firm two years later which proved to be a life-changing development for Leona. She found she had a skill for selling real estate. She was confident and diligent, which created a client base for her, and generated profits for the company.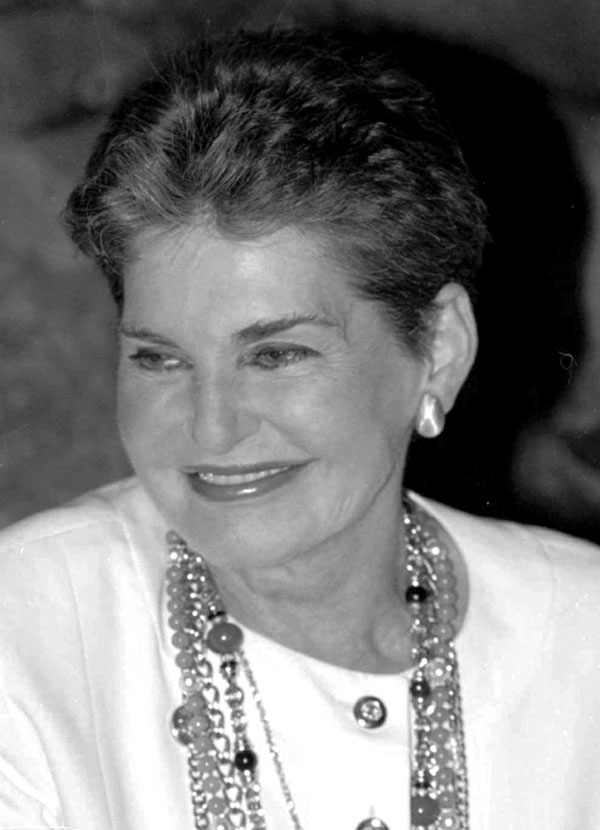 By the late 1960s Leona had become very prosperous in the real estate business, though it did not satisfy her ambition and desire for success. While working in the real estate industry, she heard of Harry Helmsley and arranged a meeting through mutual acquaintances. The rumors of romance between Harry and Leona started shortly after she became employed at a Helmsley subsidiary, which was a problem because Harry was married. Harry and his wife Eve were divorced in 1971, however, and Harry married Leona in 1972.
In 1971 Leona had her first encounter with the legal system when she tried to force the residents of a property she managed to purchase their homes. She allegedly verbally abused and threatened tenants until they gave in, but some residents became tired of this treatment and sued her. When she married Harry in 1972, she was reported to be in serious financial trouble.
Harry Helmsley had a dream of building and running a world-class luxury hotel. Once the property for the hotel was secured, the building of the Helmsley Palace Hotel began in 1978. The hotel was completed in 1980, and Harry gave it to Leona to oversee operations. Some hotel employees reported that Leona acted irrationally, bestowing praise in one sentence, then berating the person in the next. She was in charge of operations for all the hotels in the Helmsley corporation. Her mistreatment of employees was believed to have led to an attempt on her and her husband's lives in the 1980s.
In 1989 Leona and Harry Helmsley were indicted for tax fraud, mail fraud, and extortion. They purchased an estate in Greenwich, Connecticut, for $11 million. They did an enormous amount of renovations to the estate, totaling $8 million. They were reluctant to pay for the work because they felt they were grossly overcharged. They charged the majority of the work done on this estate to Helmsley subsidiaries. The contractors and decorators who performed the work became frustrated and filed suit against the Helmsleys. This resulted in 188 counts of tax fraud, and an amount of $1 million in personal income taxes was owed to the government. Leona individually faced federal charges of extortion and mail fraud. The investigation also implicated two ex-employees as accomplices.
When it was time for the trial to begin, Harry Helmsley was deemed incapable of being prosecuted due to failing health. Leona would face the trial alone. The prosecution presented extensive evidence illustrating the extreme lengths to which Leona Helmsley had gone to hide income and fraudulently bill expenses through Helmsley subsidiary companies. She was convicted of 33 felony counts of trying to defraud the government, including tax evasion, mail fraud, and filing false tax returns. The sentence was 16 years in federal prison and a fine of a little more than $7 million to be paid to the federal government. After an appeal in New York Superior Court, all but eight charges were dropped, and she subsequently served 18 months in federal prison.
Harry died in 1997, leaving his entire estate to Leona. Another court trial stemmed from charges filed by ex-employee, Charles Bell, who claimed she fired him for being homosexual. He was awarded $11 million, but an appeal reduced the settlement to $500,000.
Leona died of heart failure on August 20, 2007. Though she was notorious for being tyrannical in her business practices and treatment of her employees, she was also a shrewd business woman. She was generous to many charities and relief funds. The distribution of her estate was a controversial issue. She left $12 million to her dog Trouble and excluded two of her grandchildren. When the matter of the estate came before a judge in 2009, it was ruled that the amount left to Trouble would be reduced to $2 million, and each of the excluded grandchildren received $6 million. The trustee of the estate designated $1 million of the estate to be evenly divided between 10 animal rights and welfare charities, including A.S.P.C.A and Guide Dogs for the Blind.
The majority of the estate was designated for medical research and medical care centers. New York Presbyterian/Weill Cornell Medical Center and Mount Sinai Medical Center were the two largest of the estate donations. The Helmsley Trust is a foundation that also supports different nonprofit agencies to promote research in the areas of health and medicine, conservation, education, and human services.