Topic Page: Harris, Joel Chandler, 1848-1908

Summary Article: JOEL CHANDLER HARRIS (1848-1908)
from Slavery in the United States: A Social, Political, and Historical Encyclopedia
White southern journalist and author Joel Chandler Harris has been simultaneously praised and vilified by historians and scholars who have studied and reviewed his writings. Many critics view his Uncle Remus tales as a validation of plantation politics and as tacit approval of racism and slave mentality. However, some academic folklorists claim that his writing in the Atlanta Constitution during the 1870s helped to support the postslavery period in the New South by introducing black characters to literature in a recurring and nonthreatening scenario.
Harris was born on December 9, 1848, in Eatonton, Georgia. He was the illegitimate child of an Irish laborer and a village seamstress. As a youth and adolescent, Harris lived on a plantation. Living with poor white farmers had a profound influence on his ability to understand the social and economic structure of the antebellum South. Harris was a shy child but found that a keen sense of humor and a fondness for practical jokes helped him to fit in and gain acceptance.
Life on a plantation also contributed to Harris's literary style. In 1862 he took a job as an apprentice typesetter for plantation owner Joseph Addison Turner. It is likely that Turner's publication, Countryman, was the first weekly paper published at a plantation. Harris spent a lot of time, especially evenings, in the slave quarters where he learned the dialogue, tales, and folklore of the slave culture. It was during this period that he developed his major themes, which displayed paternalism and support of slavery, juxtaposed against a humanitarian concern for black people. Harris published some of the anecdotal lessons that he learned in Countryman.
Sherman's march into Georgia in 1864 all but ended plantation life and culture, resulting in the escape of slaves and the end of the publication of Countryman in 1866. Harris, now seventeen years of age, left the plantation, moving to Macon, Georgia, and another typesetting position at the Telegraph. Over the next decade he learned more about publishing through his work as a book reviewer, associate editor, and staff writer at various newspapers in Georgia and Louisiana.
In 1876 Harris became associate editor at the Atlanta Constitution, and he again wrote some sketches about the folklore of slavery. Harris's stories were critically acclaimed and were particularly noted for their entertainment value and verisimilitude. His recollections of life on a plantation became the genesis of the character of Uncle Remus, who was once a slave and narrates tales with a recurring storyline. He tells his stories to a young white child, and the tales are about a protagonist character named Brer Rabbit and his rival Brer Fox. Brer Fox is perpetually trying to capture Brer Rabbit but is never successful. Once the fox concedes defeat, the story reverts to a cabin setting. Harris pointedly emphasized that these stories were fictional and that animals were not subject to the same moral dilemmas as humans.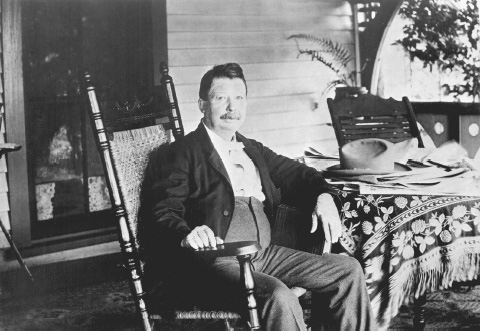 Harris's column in the Atlanta Constitution led to the publication of ten Uncle Remus books. While his tales were once very popular, they aroused a great deal of controversy, and in fact the controversy continues today. Some view his writings as contributing positively to the discussion of race relations after slavery, while others condemn him for perpetuating racial stereotypes.
Joel Chandler Harris died on July 3, 1908 in Atlanta, Georgia.
See also: Paternalism.
For Further Reading
Brer Rabbit, Uncle Remus, and the "Cornfield Journalist": The Tale of Joel Chandler Harris

. Macon, GA: Mercer University Press.
2000.
"Joel Chandler and the Folklore of Slavery."

Journal of American Studies

9

(December):

347-363

.
. 1979.
"Joel Chandler Harris: Tales of Uncle Remus."

American History Illustrated

18

(

3

):

34-39

.
. 1983.
"The Ultimate Irrelevance of Race: Joel Chandler Harris and Uncle Remus in their Time."

Journal of Southern History

56

(

3

):

457-480

.
. 1990.
"Back to the Briar Patch: Joel Chandler Harris and the Literary Defense of Paternalism."

Georgia Historical Quarterly

81

(

3

):

686-712

.
. 1997.
Contemporary Authors

. Vol.

137

. Detroit: Gale Research.
, and Donna Olendorf, eds. 1992.