Topic Page: Hamlin, Hannibal, 1809-1891
---
Definition:
Hamlin, Hannibal
from
The Hutchinson Unabridged Encyclopedia with Atlas and Weather Guide
US political leader and vice-president 1861–65. Originally a Democrat, he served in the US House of Representatives 1843–47 and the US Senate 1848–61. Opposed to slavery, he joined the Republican Party 1856. He was vice-president in Abraham Lincoln's first term. Returning to the Senate as a radical Republican 1868–80, he later served as US minister to Spain 1881–82.
Hamlin was born in Paris Hill, Maine. He worked at a succession of jobs before studying law and becoming a barrister 1833. He served in the state legislature 1836–41 and was briefly governor of Maine 1857.
---

Summary Article: Hamlin, Hannibal
from American Civil War: The Definitive Encyclopedia and Document collection
Birth Date: August 27, 1809
Death Date: July 4, 1891
Vice president of the United States (1861–1865). Born on August 27, 1809, in Paris Hill, Maine, Hannibal Hamlin attended Hebron Academy before being admitted to the bar in 1833. Active in Democratic politics, he served in the state legislature from 1836 to 1841, during most of which time he was Speaker. Hamlin held strong antislavery sentiments but believed that the federal government had no authority to regulate slavery in the states. He objected, however, to congressional efforts to suppress discussion of the slavery question.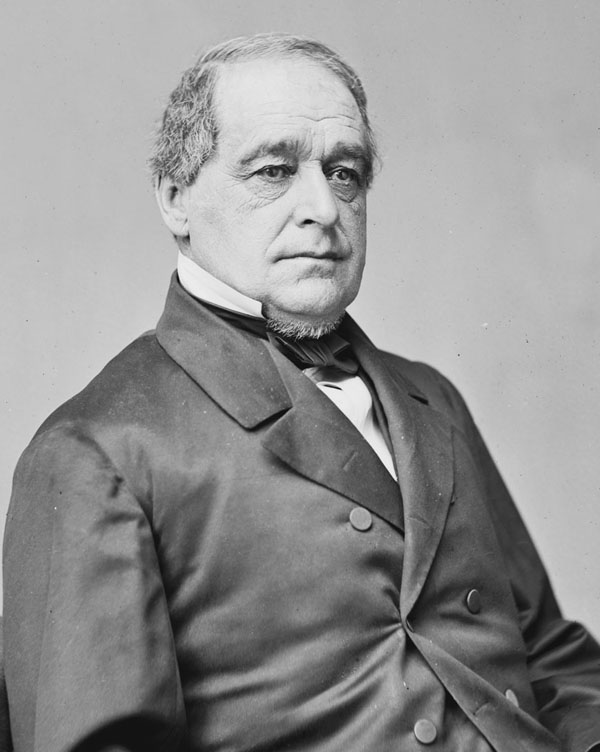 Hamlin served in the U.S. House of Representatives (1843–1847) and maintained a low profile in the acrimonious debates regarding the Mexican-American War (1846–1848). In 1848 he was selected by the antislavery wing of the Democratic Party in Maine to complete a U.S. Senate term after Senator John Fairfield had died in office. Hamlin won election to a full term in 1851 and served until 1856.
Dissatisfied with the Democratic Party's position on slavery, Hamlin joined the Republican Party in July 1856. His election as governor of Maine that same year marked the emergence of the Republican Party as the dominant political force in New England. He resigned as governor after a few weeks, however, and returned to the Senate. Hamlin's strong antislavery views and New England origins made him a logical choice for the Republican vice presidential nomination in 1860 as Abraham Lincoln's running mate.
Hamlin served as vice president throughout Lincoln's first term and was a vocal advocate of emancipation. During Hamlin's tenure, he became increasingly associated with the radical wing of the Republican Party. Seeking a moderate running mate in 1864, Lincoln chose Senator Andrew Johnson (a Southerner) instead of Hamlin. Hamlin was replaced by Johnson as vice president on March 4, 1865, a little more than a month before Lincoln's assassination and Johnson's ascent to the presidency.
After leaving the vice presidency, Hamlin served briefly as collector for the port of Boston. He resigned in protest over President Johnson's Reconstruction policies, however. A leading Radical Republican, in 1868 Hamlin was again elected to the Senate, where he remained until his retirement in 1881. While in the Senate, he firmly supported Radical Republican Reconstruction programs. At the Republican National Convention in 1880, he played an important role in preventing former president Ulysses S. Grant's nomination for a third term as president. Hamlin's final post was as minister to Spain from 1881 to 1882. He died in Bangor, Maine, on July 4, 1891.
See also
Johnson, Andrew; Lincoln, Abraham; Radical Republicans; Republican Party
Related Articles
---
Chambers Biographical Dictionary
1809-91 US politician Born in Paris Hill, Maine, he practised law (1833-48), was Speaker of the Maine House of Representatives, and was returned to C
American Civil War: The Definitive Encyclopedia and Document collection
Birth Date: September 8, 1815 Death Date: April 22, 1903 Governor of Minnesota. Alexander Ramsey was born on September 8, 1815, near Harrisburg, Pen
The Routledge Sourcebook of Religion and the American Civil War
What Abraham Lincoln referred to as his "last, shortest, and best speech" was this response he gave to two women from Tennessee who appealed to the
See more from Credo