Topic Page: Hamlin, Hannibal, 1809-1891
---
Definition:
Hamlin, Hannibal
from
The Hutchinson Unabridged Encyclopedia with Atlas and Weather Guide
US political leader and vice-president 1861–65. Originally a Democrat, he served in the US House of Representatives 1843–47 and the US Senate 1848–61. Opposed to slavery, he joined the Republican Party 1856. He was vice-president in Abraham Lincoln's first term. Returning to the Senate as a radical Republican 1868–80, he later served as US minister to Spain 1881–82.
Hamlin was born in Paris Hill, Maine. He worked at a succession of jobs before studying law and becoming a barrister 1833. He served in the state legislature 1836–41 and was briefly governor of Maine 1857.
---

Summary Article: Hamlin, Hannibal
From American Government A to Z: The Presidency A to Z
Hannibal Hamlin (1809–1891) was Abraham Lincoln's first vice president, serving from 1861 to 1865. He was dropped from the ticket by the Republicans in 1864 in favor of Andrew Johnson, who succeeded to the presidency after Lincoln's death.
Hamlin worked as a surveyor, printer, schoolteacher, and farmer before deciding to study law. He was admitted to the bar in 1833 and established a lucrative law practice in Hampden, Maine. In 1836 he was elected as a Democrat to the Maine House of Representatives. During his five years in that body he served three one-year terms as Speaker.
In 1843 Hamlin was elected to the U.S. House of Representatives, where he served two terms. Then in 1847 he was elected to the U.S. Senate. While in the Senate, Hamlin became an outspoken opponent of slavery. In 1856 his abolitionist sentiments caused him to defect to the new Republican Party.
The 1860 Republican national convention nominated Abraham Lincoln of Illinois for president. Republican leaders knew that Lincoln had little chance to win electoral votes in the South. Consequently, giving the ticket geographic balance meant choosing a northeasterner for vice president. The convention settled on Hamlin. Lincoln and Hamlin faced a divided Democratic Party and won the election with less than 40 percent of the popular vote but a clear majority in the Electoral College.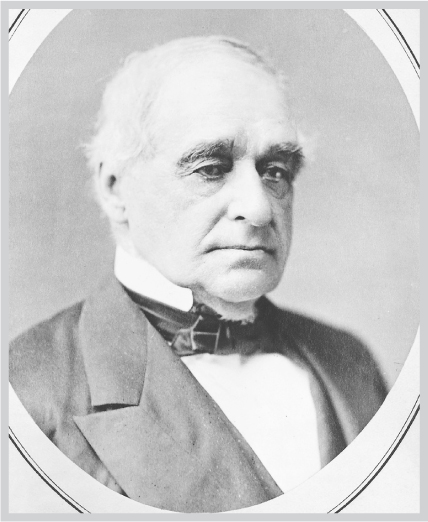 Hamlin, who criticized the president's careful approach to emancipation, had little influence in the Lincoln administration. Hamlin disliked the vice presidency, not only because of his lack of power but also because the office did not allow him to dispense any patronage. Routinely, he presided over a new session of the Senate only until it chose a president pro tempore, after which he returned to Maine.
Despite Hamlin's misgivings about the vice presidency, he wanted a second term. Lincoln, however, believed that Hamlin's view toward the South had become too radical and did not support his candidacy. The 1864 National Union convention, a coalition of Republicans and pro-Union Democrats, nominated Tennessee Democrat Johnson to run with Lincoln.
In 1868 Maine again elected Hamlin to the Senate. He served two terms during which he sided with the Radical Republicans who advocated harsh Reconstruction policies toward the South. Hamlin retired from politics in 1881 but secured an appointment as U.S. envoy to Spain. In late 1882 he returned to Maine, where he enjoyed a quiet retirement. He died of heart failure on July 4, 1891, at the age of eighty-one.
Related Articles
---
Chambers Biographical Dictionary
1806-69 US politician Born in Boscawen, New Hampshire, he was admitted to the Maine Bar in 1827, and rose in the Whig Party. His antislavery sympathi
Chambers Biographical Dictionary
1809-91 US politician Born in Paris Hill, Maine, he practised law (1833-48), was Speaker of the Maine House of Representatives, and was returned to C
American Government A to Z: The Presidency A to Z
Andrew Johnson (1808–1875) was thrust into the presidency after the assassination of Abraham Lincoln. He became the first president to be...
See more from Credo