Topic Page: D.W. Griffith

Summary Article: Griffith, D. W.
from Movies in American History: An Encyclopedia
Born on January 22, 1875, David Wark Griffith has long been considered the founder of American cinema as a serious art form. His extraordinarily controversial 1915 Civil War epic, The Birth of a Nation, was shown in theatres for the amazing price of two dollars a ticket, with musical accompaniment by a full orchestra; it was also the first moving picture screened in the White House. On a commercial level, he was a pioneer of the feature film—as opposed to the mass-market two-reelers that were standard fare at the time—and helped to create some of the first movie stars, including Lillian and Dorothy Gish, and Mae Marsh.
Born in Kentucky a decade after the end of the Civil War, Griffith was the son of Jacob Wark Griffith, a Confederate Army veteran. Although Jacob died when Griffith was only 10 years old, it seems that he had already passed along to his son a taste for Victorian Age romanticism and fierce pride in his Southern identity. Jacob's death left his widow, the former Mary Perkins Oglesby, to care for their two children by herself. Unable to keep their farm afloat and overwhelmed by debt, Mary moved the family to Louisville, where she opened a boardinghouse, which also failed. The family's misfortunes eventually forced Griffith to drop out of school and take a job in a dry goods store; later, he took a job in a bookstore, where he embarked on a course of interdisciplinary self-study.
Griffith was nearly 25 years old when the cinema began to emerge and 30 when it was still in its primitive, nickelodeon stage. Thus, it was the theatre and stage plays that formed him, in particular the Victorian melodrama, which supplied him with the narrative archetypes for his films. Griffith eventually began selling scripts to the Biograph Company, a major studio of the silent era, and began to act in early films. He soon started directing—making numerous one- and two-reelers—and gathering together a company of actors and technicians, most notably the pioneering cameraman Billy Bitzer. Making his many film shorts allowed Griffith to experiment with diverse source material, locations, techniques, and methods of storytelling. The prolific director ultimately made more than 450 short films with Biograph, which constituted an important part of the work of his early career. He concentrated on making domestic melodramas (The Painted Lady, 1912); urban dramas (The Lily of the Tenement, 1911); and adaptations of the literary works of authors such as Jack London and Frank Norris (A Corner in Wheat, 1909). One of his best known two-reelers, The Musketeers of Pig Alley (1912)—now celebrated for its brilliant technique—is considered the first crime movie.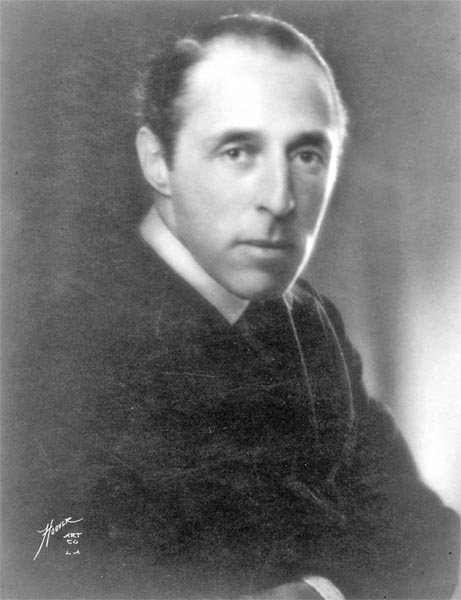 The success of an Italian adaptation of the Roman epic Quo Vadis? demonstrated both the artistic and commercial potential of longer motion pictures. Griffith's first attempt at the new form was a Biblical epic, Judith of Bethulia (1913), an adaptation of a play written by the popular writer Thomas Bailey Aldrich. The film starred Blanche Sweet, and featured the actresses who would later become stars while working with Griffith, Mae Marsh and the Gish sisters. The film combined two elements that Griffith would use again in his other great epics, spectacular battle scenes and the depiction of more intimate expressions of pathos, especially from vulnerable, virtuous women. Resistant to long features, Biograph delayed the release of the film, perhaps for budgetary reasons—the picture reputedly cost an unprecedented $50,000—or because of doubts about the public's patience for multireel films. Nevertheless, the film was well received when it was released. Angry at the studio's lack of support, Griffith decided to leave Biograph, taking with him his stock company; he soon began working on what would become his most important and most controversial film, The Birth of a Nation.
Technically brilliant, The Birth of a Nation was an adaptation of Thomas Dixon's novel The Clansman. A paean to the eighteenth-century Ku Klux Klan, Griffith's film at least seemed to suggest that the latter-day formation of such a group was the last best hope for saving white America. Despite its controversial subject matter, the picture was initially well received when it premiered in New York City; Dixon even talked then-president Woodrow Wilson into screening Birth of a Nation in the White House. Many Americans, though, felt that the film was racist, a charge with which Griffith would have to contend for the remainder of his career.
Perhaps in response to these accusations of racism following the release of Birth of a Nation, Griffith produced the monumental Intolerance in 1916. Made up of four narrative threads—stories concerning the Passion of the Christ, ancient Babylon, the St. Bartholomew's Day Massacre, and then-contemporary issues of injustice and redemption—Intolerance sought to explore "love's struggle through the ages." As the title implies, the separate narratives are linked by the theme of intolerance, and they progressively converge to form a masterful mosaic. While Intolerance was the most expensive movie made to that point in time, it did not match the success of Birth of a Nation. Griffith's insistence, it seems, on building up a complex filmic structure supported by four narrative strands, coupled with his decision to crosscut among these narratives with little if any explanation, made the film too intricately demanding for almost all audiences.
At this point, Griffith's career entered another major phase, as he made a series of films focusing on characters played by Lillian Gish: True Heart Susie (1919), Broken Blossoms (1919), Way Down East (1920), and Orphans of the Storm (1921)—which also starred Gish's sister, Dorothy. Although these films were not as materially ambitious as pictures like Birth of a Nation and Intolerance, they had a dramatic sensibility that the earlier, epic films lacked. The latter three films are all domestic melodramas played out against evocative backdrops (slum, nature, historical turbulence), with visually arresting images that are romantic and genuinely poetic. Although there is typically a male romantic lead who may or may not be successful in rescuing an endangered woman, the female protagonists in these films are clearly the dominant figures. Much of this is no doubt a result of Gish's strong characterization; but some of it must also be attributed to Griffith's skills as a "woman's director," one who was able consistently to draw powerful performances from the actresses with whom he worked.
More than just an extraordinarily talented director, Griffith also contributed to organizing American cinema as an industry. Along with Mary Pickford, Douglas Fairbanks, and Charlie Chaplin, Griffith was one of the founding partners of United Artists, which ultimately became a major studio. As was his habit, though, Griffith quickly grew restless, and he chose to leave UA; his professional relationship with Lillian Gish also began to deteriorate at this time, and the two finally stopped working with each other altogether. After his break with Gish, Griffith's work went into artistic and commercial decline. Trying to rekindle the magic he had developed with Gish, he turned to another leading lady, Carol Dempster, but she proved to be a far from satisfactory replacement for the ethereal Gish. Experimenting with story formulas in films like America and Isn't Life Wonderful? (both 1924) did not help matters, either, and Griffith closed his career with an uninspired biographical picture about Abraham Lincoln. Never having accumulated the wealth that others in the industry had been able to gather, Griffith lived out his life in Hollywood, a man of modest means. He died on July 23, 1948, at the age of 73, and was buried near his birthplace in Kentucky.
Selected Filmography
The Struggle

(1931);.
Lady of the Pavements

(1929);.
The Battle of the Sexes

(1928);.
Drums of Love

(1928);.
The Sorrows of Satan

(1926);.
That Royle Girl

(1925);.
Sally of the Sawdust

(1925);.
Isn't Life Wonderful

(1924);.
America

(1924);.
The White Rose

(1923);.
Mammy's Boy

(1923);.
One Exciting Night

(1922);.
Orphans of the Storm

(1921);.
The Mother and the Law

(1919);.
The Fall of Babylon

(1919);.
True Heart Susie

(1919);.
Broken Blossoms or The Yellow Man and the Girl

(1919);.
The Girl Who Stayed at Home

(1919);.
A Romance of Happy Valley

(1919);.
The World of Columbus

(1919);.
The Greatest Thing in Life

(1918);.
The Great Love

(1918);.
Hearts of the World

(1918);.
Intolerance: Love's Struggle Throughout the Ages

(1916);.
The Birth of a Nation

(1915);.
The Avenging Conscience: or "Thou Shalt Not Kill"

(1914);.
The Escape

(1914);.
Home, Sweet Home

(1914);.
The Primitive Man

(1914);.
The Battle of the Sexes

(1914);.
Judith of Bethulia

(1914);.
The Massacre

(1914);.
The Battle at Elderbush Gulch

(1913).
References
D. W. Griffith's Intolerance: Its Genesis and Its Vision

. McFarland

Jefferson, NC

, 2002.
.
American Silent Film

. Da Capo, 1998

New York

.
.
Screen Saviours: Hollywood Fictions of Whiteness

. Rowman & Littlefield, Inc

Lanham, MD

, 2003.
, and Vera Hernan.
Babel and Babylon

. Harvard University Press

Cambridge, MA

, 1991.
.
The Birth of a Nation: D. W. Griffith, Director

. Rutgers University Press

Piscataway, NJ

, 1993.
, ed.
D. W. Griffith: An American Life

. Limelight

New York

, 2004.
.
The Films of D. W. Griffith

. Cambridge University Press

New York

, 1993.
.
D. W. Griffith's The Birth of a Nation: A History of the Most Controversial Motion Picture of All Time

. Oxford University Press

New York

, 2008.
.