Topic Page: Greene, Graham (1904 - 1991)

Summary Article: Greene, Graham
from Encyclopedia of the Vietnam War: A Political, Social, and Military History
Birth Date: October 2, 1904
Death Date: April 3, 1991
British novelist, foreign correspondent, and political activist. Born on October 2, 1904, in Hertfordshire, England, to a well-to-do family, Graham Greene was educated at Baliol College, Oxford. He wrote nine novels between 1929 and 1939. From 1926 to 1930 he was an editor for the Times, and from 1940 to 1941 he was an editor for the Spectator.
During World War II Greene served as an intelligence officer for MI6 in Sierra Leone, an experience with war that provided material for his book The Heart of the Matter (1948). In the immediate postwar years he became increasingly disenchanted with imperialism. From 1944 to 1948 he was director of Eyre and Spottiswoode Publishers, and from 1958 to 1968 he served as director of Bodley Head Publishers.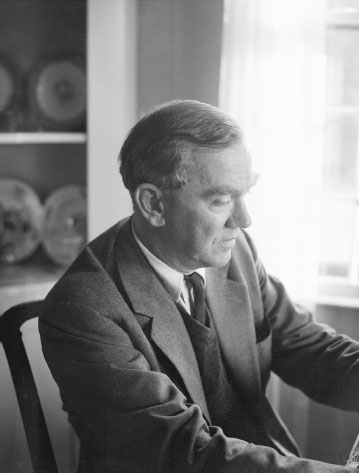 Greene visited Vietnam four times from 1951 to 1955, filing reports for the Spectator and other magazines. Initially apolitical, Greene's growing admiration for Ho Chi Minh and his increasing disaffection with General Trinh Minh The, a leader of the Cao Dai army, over his indiscriminate violence in Saigon solidified his disenchantment with colonialism.
Greene's book The Quiet American (1955), perhaps his best-known work, fictionalizes his observations in Vietnam and chronicles the faults of colonialism. In linking Alden Pyle, a composite character based on Colonel Edward Lansdale and Leo Hochstetter, a member of the American legation in Saigon, with General The, Greene implicated the United States with violent covert operations. Increasingly engaged, the cynical Thomas Fowler, Greene's alter ego, becomes the novel's hero when he helps the Viet Minh murder Pyle.
Greene's attraction to the Third World communism of Ho Chi Minh alienated many American readers. Nevertheless, Greene's blending of fact into fiction, using a method that he called "rapportage," greatly influenced American writers such as Michael Herr and Gloria Emerson. Greene's 1957 book Our Man in Havana was a thinly veiled condemnation of British policies toward the corrupt Fulgencio Batista regime in Cuba and the British refusal to acknowledge the popularity of then-rebel Fidel Castro.
Greene remained engaged in political activism for the rest of his life, and in 1977 he participated in Panama's delegation to the Canal Treaty negotiations in Washington, D.C. In addition to his novels Greene also penned several screenplays, most notably for the classic film The Third Man (1949). Greene continued to travel and write until his death in Geneva, Switzerland, on April 3, 1991.
Related Articles
---
Continuum Encyclopedia of British Literature
Graham produced a staggering volume of reviews, essays, short stories, travel books, plays, screenplays, autobiographies,...
Wiley-Blackwell Encyclopedia of Literature: The Encyclopedia of Twentieth-Century Fiction
Born October 2, 1904, Graham Greene was, before his death on April 3, 1991, hailed by English reviewers as "our best living novelist." The epithet is
The Cambridge Guide to Literature in English
He was born in Hertfordshire and educated at Berkhamsted School, where his father was head-master, and Balliol College....
See more from Credo