Topic Page: Gerstner, Louis V. (1942 - )

Summary Article: Lou Gerstner
from 1000 CEOs
In his nine years at the helm of IBM, Gerstner masterminded one of the greatest turnarounds in corporate history. Faced with a large, complicated organization that was cash-strapped and on the verge of disintegration, Gerstner took the hard decisions and the big steps required to turn things around. The key to his success was his transformation of a corporate culture that was destroying the company. He introduced rewards for teamwork and was prepared to ditch some products, a move that lifelong employees had resisted.
"Transformation of an enterprise begins with a sense of crisis."

Lou Gerstner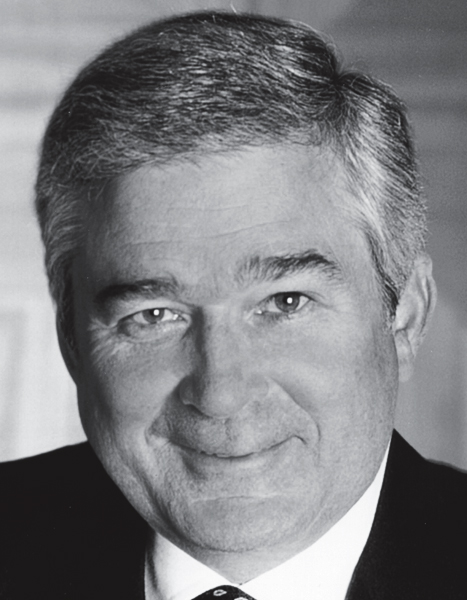 Into the blue
After a glittering career at financial services giant American Express, during which its membership rose from 8.6 million to 30.7 million, followed by a stint as chairman and CEO of food and tobacco conglomerate RJR Nabisco, in 1993 Gerstner was named chairman and CEO of IBM, providing him with the toughest challenge of his business life. The "big blue" elephant that had practically run the computer industry for decades was fast becoming a dinosaur and was on the verge of extinction.
Harnessing the dinosaur
When Gerstner arrived at IBM, a plan was in place to separate the company's divisions and allow them to brand and manage themselves. Gerstner took the view that IBM was worth more than the sum of its parts and stopped the plan. He took the hard decision to cut out billions of dollars in costs, mainly through layoffs, and to raise money by assets sales. He then created an entirely new focus for IBM, concentrating on IT services (which rapidly grew to represent half of the company's turnover) and emphasizing the future of the internet as a key business tool.
Perhaps the most distinctive feature of Gerstner's tenure was the way in which he approached IBM as an outsider, a viewpoint that he maintained throughout his tenure. Management, he believed, had become preoccupied with itself rather than with customers, with rivalry between departments. Introducing rewards for teamwork and getting rid of old products that others had found difficult to shed, making way for the new, he effectively gave IBM a new lease on life.
Biography
Born in Mineola, New York State, in 1942. Gerstner received a bachelor's degree in engineering from Dartmouth College, New Hampshire, and an MBA from Harvard Business School.
Leadership style
Direct, visible, and tough. Gerstner kept a sign in his office with a quotation from John le Carré: "A desk is a dangerous place from which to view the world."
Key strength
Perceiving that the heart of a business is its culture, and being able to focus on this as the engine of change.
Best decision
Keeping IBM united rather than allowing it to be broken up into separate divisions.
Lessons in business: Looking in from the outside
Gerstner's crucial insight was that insiders are the worst people to judge what's happening to a business. However long they've been there, the best CEOs always remain outsiders.
Take stock. Ask yourself what an outsider would make of your strengths and weaknesses.

Use third parties, such as market-research companies, to check that your opinion of how customers perceive you is correct.

Ask new recruits what they thought about you before they joined. They can give you vital observations.
Related Articles
---
Capstone Encyclopaedia of Business
Born in Mineola, New York, Louis V. Gerstner Jr was the second of four sons. His early education was courtesy of the local Catholic...
See more from Credo