Topic Page: Gershwin, George (1898 - 1937)

Summary Article: Gershwin, George
from Encyclopedia of American Studies
The American music master George Gershwin was born Jacob Gershvin in Brooklyn, New York, on September 26, 1898. The family soon moved to Manhattan's predominantly Jewish Lower East Side, where music was highly prized. They bought a piano for George's brother and later partner, Ira, but the young George taught himself to play it, entertaining anyone who would listen.
Gershwin began his career as a piano player on Tin Pan Alley (the center of early-twentieth-century American popular music publishers in New York City), helping to pitch other people's songs to publishers. Gershwin's first important hit was "Swanee" (1918), the song that established him as a songwriter on Tin Pan Alley. Al Jolson recorded "Swanee" in 1919 and helped popularize it; that same year Gershwin composed his first Broadway musical, La, La, Lucille. Gershwin became intrigued with African American folk music and jazz and used its rhythms and harmonies in his compositions. His mixture of European- and African-derived motifs proved profoundly influential in both serious and popular music.
Gershwin's hits included "Bess, You Is My Woman Now," "Blue Monday," "But Not for Me," "Embraceable You," "A Foggy Day in London Town," "Funny Face," "I Got Plenty o' Nuttin'," "Lady Be Good," "Liza," "Love Walked In," "Somebody Loves Me," and "The Man I Love," among many others. His musical plays and movies included Strike Up the Band; Funny Face; Oh, Kay; Of Thee I Sing; Damsel in Distress; The Goldwyn Follies; Show Girl; Let 'Em Eat Cake; Lady Be Good; Girl Crazy; 135th Street; and others.
Gershwin's Rhapsody in Blue, which he wrote in 1924, combined the piano with a jazz-influenced orchestra. He performed it with Paul Whiteman's Orchestra, which combined the work of jazz musicians with more commercial elements. Gershwin composed other concert works such as An American in Paris (1928), a tone poem that uses four car horns to reflect the noisy traffic of Paris, and the less known but also important Concerto in F.
Interestingly, Gershwin's Porgy and Bess, the first real American opera, met with little success when it premiered. Its depiction of ghetto life in Catfish Row received a generally puzzled response from critics. Some people felt that a white composer should not be presenting African American life on stage. Others wanted nothing to do with the topic and felt it was not worthy of serious depiction. Over the years, however, Porgy and Bess has become an American classic. Its music has come to be part of American culture, and many jazz musicians, including Louis Armstrong and Ella Fitzgerald, have recorded significant versions of that music.
Later in his brief career, George Gershwin moved to Hollywood to write for the movies. He and his brother Ira wrote songs that were made famous by such movie stars as Fred Astaire and Ginger Rogers. These songs included "Someone to Watch Over Me," "S'Wonderful," "I Got Rhythm," and "Our Love Is Here to Stay," among others.
Over the years there have been many heated discussions about whether Gershwin was a jazz composer. These discussions generally revolved around Rhapsody in Blue. However, it is interesting to note that his list of popular songs includes "I've Got Rhythm," which jazz musicians have used as the basis for many solos and compositions. They have, in fact, used them so often that the chord changes of the song are referred to as "rhythm changes." Any experienced jazz musician knows what chord patterns to follow.
Gershwin died in Hollywood, California, on July 11, 1937. His compositions influenced popular, classical, and jazz music and are still widely performed. In some ways Gershwin's belief that jazz is a folk music that could be formed into an American symphonic format was the beginning of what came to be called "Third Stream Music," a blending of jazz and concert music. His rhythm changes still serve as required learning for aspiring jazz musicians. Gershwin's melodies continue to inspire new interpretations, yielding fresh beauty to subsequent generations.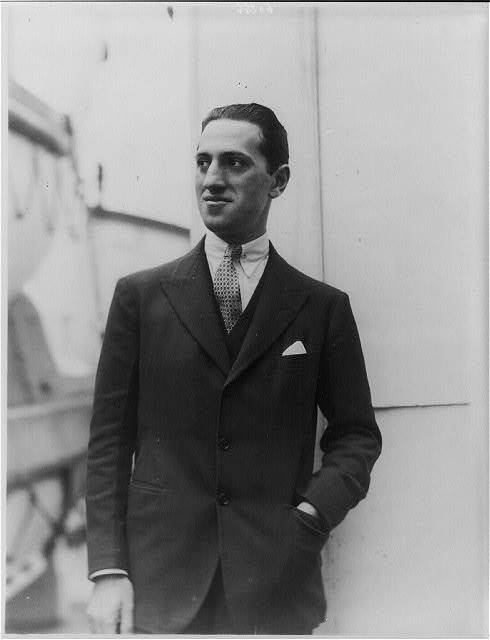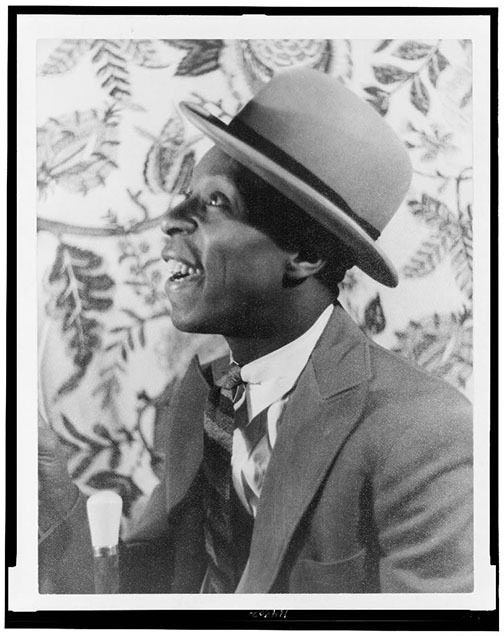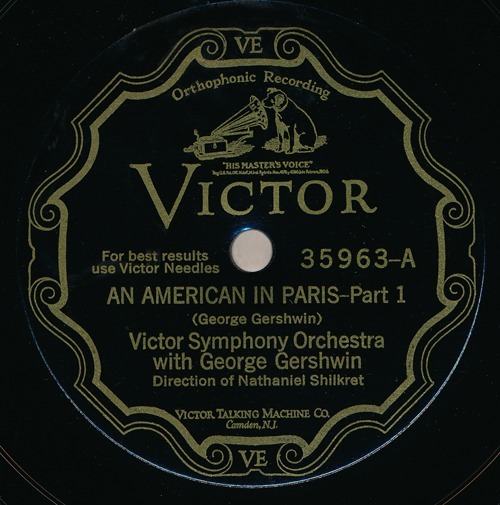 Bibliography
George Gershwin: A Bio-Bibliography

(

Greenwood Press

2000).
,
The Gershwins and Me: A Personal History in Twelve Songs

(

Simon & Schuster

2012).
,
George Gershwin: A New Biography

(

Praeger

2003).
,
The Gershwin Years: George and Ira

(

Da Capo

1996).
; ,
The Memory of All That

(

Billboard Bks.

1998).
,
George Gershwin: His Life and Work

(

Univ. of Calif. Press

2007).
,
Fascinating Rhythm: The Collaboration of George and Ira Gershwin

(

Univ. of Mich. Press

1996).
,
Gershwin: Rhapsody in Blue

(

Cambridge

1997).
,
Wyatt, Robert

;

John Andrew Johnson

, eds.,

The George Gershwin Reader

(

Oxford

2007).