Summary Article: Gazprom
From Encyclopedia of Business in Today's World
Gazprom (a contraction of the Russian for "gas industry") is a self-styled global energy company and a flagship of the Russian economy. It is the third-largest company in the world by market capitalization (after PetroChina and ExxonMobil). With 440,000 employees Gazprom's core business is energy, and especially gas. It supplies over 85 percent of Russia's domestic gas and 20 percent of global gas, controlling 16-17 percent of global gas reserves. It also controls the largest gas transmission system in the world, inside and outside Russia. But Gazprom has diversified to control part of the Russian oil industry; into finance; and has significant media holdings in Russia through GazpromMedia.
The central role of Gazprom in the Russian economy is reflected in the way that it produces just under 10 percent of Russian gross domestic product (GDP) and provides some 20 percent of state revenue through taxes. The Russian state has a 50.01 percent holding in Gazprom and its chairman is Dmitri Med-vedev, the current Russian president. The vice chairman and CEO is Alexi Miller.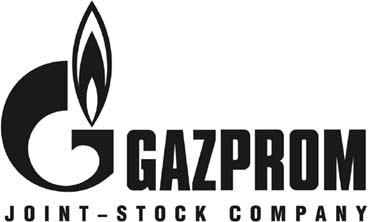 Gazprom controls as much as 17 percent of world reserves of gas, making some European countries dependent on its supply.
The origins of Gazprom go back to the creation of a Soviet-era main directorate for gas and synthetic fuels in 1943. In 1965 the Ministry of the Gas Industry was created from which the modern Gazprom would eventually emerge. Over time, energy and energy exports became increasingly important to the Soviet economy. With the development of perestroika and the collapse of the Soviet Union, the question arose of how these gas resources might be privatized. Those in control of the Soviet ministry managed in 1993-94 to obtain what was effectively the insider privatization of a unified and vertically integrated company, albeit with the state retaining a significant minority share.
The output of the Russian gas industry is based mainly on Soviet-era "super giant" fields controlled by Gazprom, and located in the north of the Tyumen Province in western Siberia. But further development will also depend on exploitation of the "super giant" Shtokman field in the Barents Sea. When this will come onstream is, however, debated as the obstacles to be overcome are formidable.
In the 1990s Gazprom supplied subsidized gas to domestic consumers—a policy that helped mitigate the impoverishment created by the economic transition. Its management was weak and resources were corruptly plundered and the company's assets run down. Even today the poor quality of the gas infrastructure and fixed assets is a major problem.
With the Putin presidency a degree of reconsolidation of the Russian state took place, buoyed by rising energy prices. Gazprom was central to this. The state increased its holdings, including acquisitions (notably Sibneft, an oil producer) to acquire its majority stake. Pressure was put on some foreign companies to relinquish positions obtained in the sell-offs of the 1990s. The regime also used Gazprom to help tame some so-called oligarchs—individuals who had acquired huge wealth and political power in the transition. Politically, pressure was also used to help the company clean up its management structure and reduce corruption. How much still needs to be done is hotly contested. By law, Gazprom now has its own semi-private security force that has additional powers, becoming something of a state within a state. Some critics argue that it is also destabilizing externally through its lack of transparency in global capital markets and its potential use by the Russian state as a political instrument.
Gazprom exports to 32 countries and is following state policy in "aggressively" seeking new export markets. The European Union gets a quarter of its gas from Gazprom, but many countries in central and eastern Europe depend on it for a much higher share. The growth of gas exports is necessitating a major extension of the pipeline networks—Nordstream along the floor of the Baltic to Germany; Blue Stream across the Black Sea to Turkey; and a projected South Stream to Italy.
Gazprom argues that it cannot supply gas at a loss to its external customers and especially the former Soviet republics. This has led to disputes with Belarus and the Ukraine. Unsympathetic observers have seen these as examples of the use of energy power for political ends. More sympathetic observers saw in them a straightforward expression of the logic of the market. These disputes, however, raised fears in central and western Europe that Gazprom (and, through it, the Russian state) might seek to deploy its energy power there.
Gazprom has responded by insisting that its mission is to safely implement contracted gas exports as well as to serve the interests of its Russian customers. In its presentation of itself to global and domestic markets, the company concentrates on claims of improved corporate governance, its reliability, and its positive environmental record. Cynics argue, however, that Gazprom will manage to play by the rules because its market power is becoming such that it will help to make those rules.
See also
Communism, ExxonMobil, Russia
Bibliography
"Unnatural Monopoly: The Endless Wait for Gas Sector Reform in Russia,"

Europe-Asia Studies ( (September 2005).).
and ,
Gazprom

,

www.gazprom.com

(cited (March 2009).).
Petrostate: Putin, Power and the New Russia

(

Oxford University Press

, 2008.).
,
The New Russian Corporatism? A Case Study of Gazprom

(

Royal Institute of International Affairs

, 1996.).
and ,
Focus on Politics and Economics of Russia and Eastern Europe

(

Nova Science Publishers

, 2007.).
,
Gazprom's Monopoly and Nabucco's Potentials: Strategic Decisions for Europe

, Silk Road Paper (

Central Asia-Caucasus Institute and Silk Road Studies Program SAIS

, 2007.).
,
The Future of Russian Gas and Gazprom

(

Oxford Institute for Energy Studies

, 2005.).
,
"The Future of Russian Gas and Gazprom,"

Russian Review

v.66/3

: , 2007.
Related Articles
---
Collins English Dictionary
n 1 a region of NW Russia, a former territory of N Finland, ceded by Soviet Russia to Finland in 1920 and taken back in 1944 Former name: 1920–1944
Collins Italian Dictionary
[ 'səv i ət ] n Soviet m inv . ■ adj sovietico(-a); Soviet Russia Russia Sovietica. ...
Collins Spanish Dictionary
[SF] 1 Russia Rusia Soviética Soviet Russia
See more from Credo