Topic Page: Frost, Robert (Mar 26, 1874 - Jan 29, 1963)
Summary Article: Frost, Robert
from Encyclopedia of American Studies
Robert Frost (1874–1963) is renowned as one of America's most popular poets and for his achievement of winning four Pulitzer Prizes in poetry (1924, 1931, 1937, 1943). He drew public adoration for his depictions of rural life and its colloquial speech at a time when America's farms were giving way to industrialization and urbanization. He was born on March 26, 1874, in San Francisco, where his father was employed as a teacher and newspaper editor. He moved to New England after his father's death in 1885 and during his high school years in Lawrence, Massachusetts, became interested in reading and writing poetry. He was enrolled at Dartmouth College in 1892, and later at Harvard, though he never earned a formal degree. Frost drifted through a string of occupations after leaving school, working as a teacher, cobbler, and editor of the Lawrence Sentinel. His first professional poem, "My Butterfly," filled with natural metaphors, was published on November 8, 1894, in the New York newspaper the Independent.
In 1895, Frost married Elinor Miriam White, who became a major inspiration for his poetry until her death in 1938. The couple moved to England in 1912, after their New Hampshire farm failed, and it was abroad that Frost met and was influenced by such contemporary British poets as Edward Thomas, Rupert Brooke, and Robert Graves. While in England, Frost also established a friendship with the poet Ezra Pound, who helped to promote and publish his work. By the time Frost returned to the United States in 1915, he had published two well-received collections, A Boy's Will and North of Boston, and his reputation was established. By the 1920s, he was the most celebrated poet in America, and with each new book—including New Hampshire (1923), A Further Range (1936), Steeple Bush (1947), and In the Clearing (1962)—his fame and honors increased. Several of his poems, such as "The Road Not Taken" (1916) and "Stopping by Woods on a Snowy Evening" (1923), became canonical and entered into popular culture as frequently quoted and parodied verses.
Though his work is principally associated with the life and landscape of New England, and though he was a poet of traditional verse forms and metrics who remained steadfastly aloof from the poetic movements and fashions of his time, Frost gained fame as more than a regional or "local color" writer. The author of searching and often dark meditations on universal themes, he is interpreted as a modern poet in his adherence to language as it is actually spoken, in the psychological complexity of his portraits, and in the degree to which his work is infused with layers of ambiguity and irony. Yet James Guimond writing in the influential Heath Anthology of American Literature (2002) voiced a common perception that Frost hails back to an earlier romanticism. Guimond considered him "the heir of the nineteenth-century romantic individualism exemplified by Emerson and Thoreau. He assumed the lone individual could question and work out his or her own relationships to God and existence—preferably in a natural setting and with a few discrete references to Christianity and Transcendentalism."
Robert Frost served as a "Poet in Residence" at Amherst College, the University of Michigan, and other colleges. He held the distinction of being the first poet to be in the program of a presidential inauguration when he read "Dedication" for fellow New Englander John F. Kennedy on January 20, 1961. Frost lived out his later years in Massachusetts and Vermont, and died in Boston on January 29, 1963.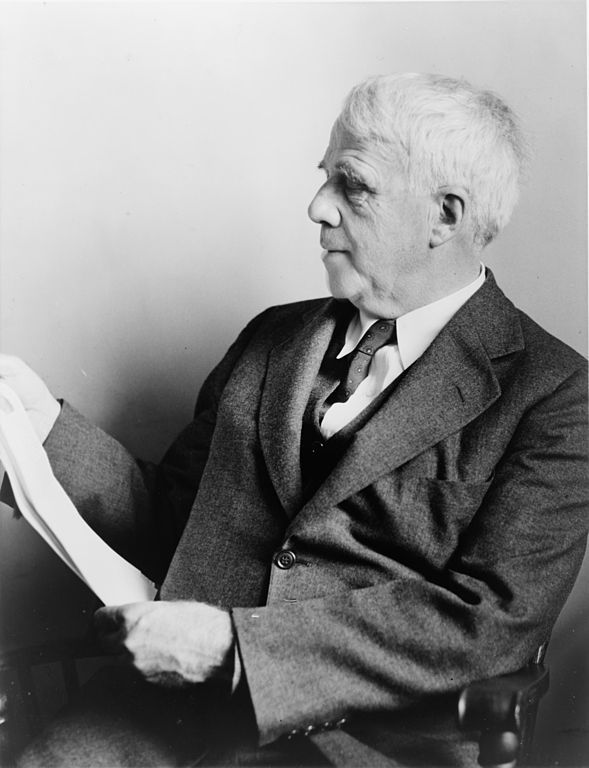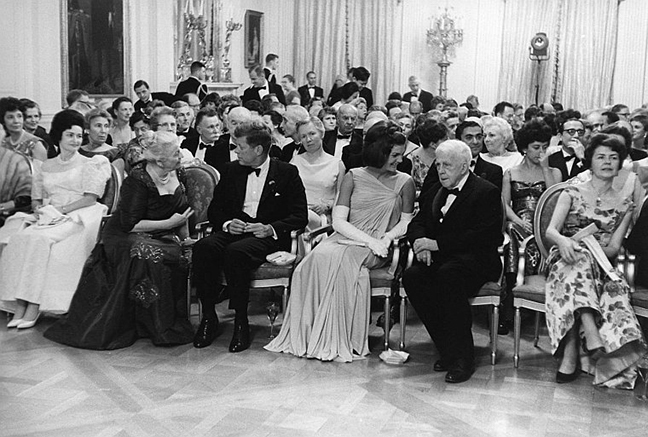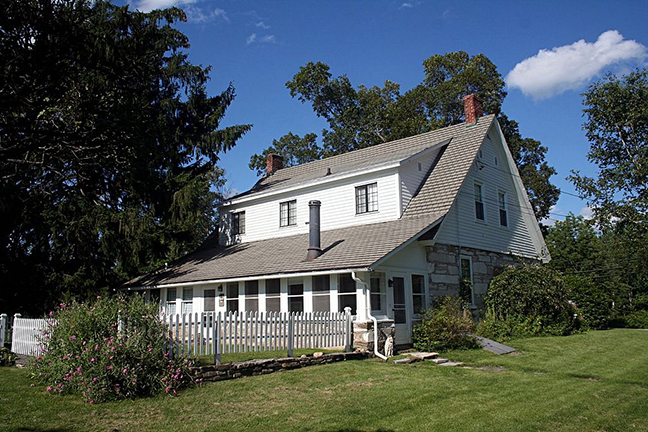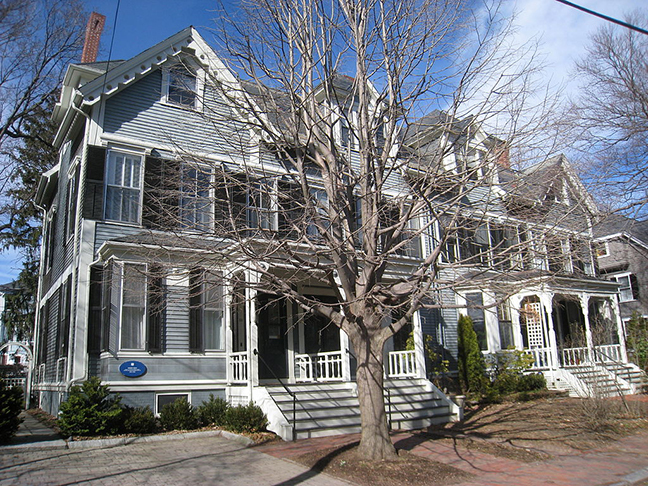 Bibliography
Homage to Robert Frost

(

Farrar, Straus

1997).
; ; ,
Robert Frost among His Poems: A Literary Companion to the Poet's Own Biographical Contexts and Associations

(

McFarland

2007).
,
The Cambridge Introduction to Robert Frost

(

Cambridge Univ. Press

2008).
,
The Notebooks of Robert Frost

, ed. by

Faggen, Robert

(

Belknap/Harvard

2010).
,
Robert Frost: Collected Poems, Prose, and Plays

, ed. by

Richard Poirier

;

Mark Richardson

(

Library of America

1995).
,
The Collected Prose of Robert Frost

, ed. by

Richardson, Mark

(

Belknap/Harvard

2010).
,
Robert Frost: Speaking on Campus: Excerpts from His Talks, 1949-1962

, ed. by

Edward Connery Lathem

;

David Shribman

(

Norton

2009).
,
The Art of Robert Frost

(

Yale Univ. Press

2012).
,
Robert Frost: A Life

(

Picador

2012).
,
Robert Frost: The Poet as Philosopher

(

Intercollegiate Studies Institute

2008).
,