Topic Page: Fitzgerald, F(rancis) Scott (Key) (1896 - 1940)
---
Definition:
Fitzgerald, F. Scott (Francis Scott Key)
from
Philip's Encyclopedia
US writer. He began his debut novel, This Side of Paradise (1920), while in the US Army. Along with The Beautiful and Damned (1922), this established him as a chronicler of what he christened the 'Jazz Age'. He spent much of the 1920s in Europe, mingling with wealthy and sophisticated expatriates. Fitzgerald published his masterpiece, The Great Gatsby, in 1925. His last novels were Tender is the Night (1934) and the unfinished The Last Tycoon (1941).
---
Summary Article: Fitzgerald, Francis Scott Key (F. Scott)
From Encyclopedia of American Studies
More than any other writer of his time, F. Scott Fitzgerald has become emblematic of the 1920s Jazz Age, with the course of his career, from meteoric rise to "crack up" (as he termed it), itself becoming an epitome of the period's boom and bust experience. Fitzgerald's early novels focus on the fast-living "beautiful and damned" while his later works, beginning with The Great Gatsby address a growing cynicism with modern America.
Fitzgerald ultimately may have considered himself a failure, but the enduring appeal of his work, especially The Great Gatsby, belies that judgment. Gatsby is one of the most celebrated novels of the twentieth century and a summation of the Jazz Age. The novel's take of the hero's ability to improve himself, transcending his humble origins and rising to a position of great wealth, has become emblematic of the American Dream; its darker side—how Jay Gatz achieves the transformation, and its cost to his happiness and moral welfare—is frequently overlooked. Fitzgerald's use of Nick Carraway as both observer and actor in Gatsby's story still stands as an exemplary technical achievement.
Francis Scott Key Fitzgerald was born in St. Paul, Minnesota, in 1896 to Catholic parents. (Francis Scott Key, who wrote the words to the "Star Spangled Banner," was a distant cousin.) His father failed as a businessman, but his mother had inherited a large amount of money from her father and the family lived comfortably. Fitzgerald was educated at the Newman School in New Jersey and attended Princeton. Neglecting his studies to write fiction and work with the dramatic society, Fitzgerald joined the army in 1917 before graduating from the university, and was commissioned a second lieutenant in the infantry. Charles Scribner & Sons twice rejected his novel The Romantic Egoist, and his failure to be published or to achieve success in his advertising job caused his fiancée, Zelda Sayer, the daughter of an Alabama supreme court judge and for Fitzgerald the glorified type of the Southern belle, to end their engagement. Nevertheless, their lives would be irrevocably entwined; Fitzgerald would use the femme fatale, modeled on Zelda, as a recurring figure in his work.
In 1919, Fitzgerald returned to his family in St. Paul and wrote This Side of Paradise, a novel set at Princeton and largely autobiographical. The book was published and sold well. Fitzgerald now had entry into the lucrative world of short story writing for magazines, which would provide him with a steady income for most of his career. He could now afford to marry Zelda, and they settled in with the smart set in New York City. As a celebrity couple they had access to the high-flying world of the young and wealthy, and Fitzgerald used this material in his next novel, The Beautiful and Damned (1922). Both of the Fitzgeralds also became heavy drinkers, which interfered with Scott's ability to write and caused great problems between them.
After the birth of their first child and the move to Great Neck, Long Island, in 1922, Fitzgerald struggled with writing his third novel. Known as the chronicler of the Jazz Age and as a celebrator of affluence and pleasure seeking, Fitzgerald was also being eaten up by his mode of life. Travel in France during 1924 and 1925 gave him some peace, and he was able to complete the first draft of The Great Gatsby, despite Zelda's affair with an aviator and the distractions of the high life provided by expatriate friends Gerald and Sara Murphy. The novel was published to critical acclaim as the Fitzgeralds headed to Paris, but sales were disappointing. In Paris Fitzgerald became friends with Ernest Hemingway, who, in his memoir A Moveable Feast, blames Zelda for Fitzgerald's writing problems. Fitzgerald's attempts to write his next novel encountered many setbacks—Tender is the Night would not be published until 1934, nine years after Gatsby. In the interim, the Fitzgeralds struggled with the breakdown of their marriage, Zelda's mental instability, and Scott's drinking. Novel-writing was postponed by the need to cover living expenses through the writing of short stories.
Always outspending his income, Fitzgerald undertook lucrative stints of screenwriting in Hollywood. When his contract ended in 1938, he made his living writing stories for Esquire, and he began working on a novel about Hollywood, The Love of the Last Tycoon. (Edited by Fitzgerald's longtime friend and mentor, Edmund Wilson, it was published posthumously as The Last Tycoon.) His visits to Zelda, now living in Highland Hospital near Ashville, North Carolina, dropped off, and he began an affair with Sheilah Graham, an entertainment columnist. Fitzgerald suffered a fatal heart attack in Graham's home on December 21, 1940. Zelda outlived him for eight years, dying in a fire at Highland.
Fitzgerald's reputation grew enormously after World War II, when he gained the stature of a classic American writer, emblem of an age, and at the same time the personification of the artist who was never able to subdue his demons long enough to achieve his full potential.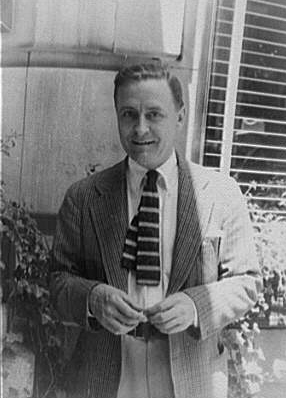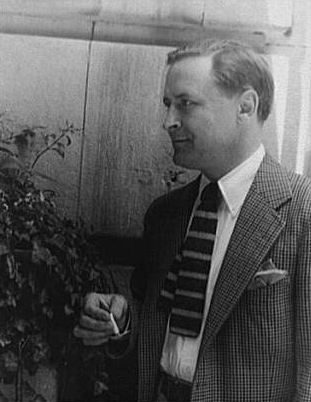 Bibliography
A Distant Drummer: Foreign Perspectives on F. Scott Fitzgerald

(

Peter Lang

2007).
; ,
Some Sort of Epic Grandeur: The Life of F. Scott Fitzgerald

.

2

d ed. (

Univ. of S.C. Press

2002).
,
Bruccoli, Matthew

;

Judith S. Baughman

, eds.,

A Life in Letters

(

Scribner

1994).
The Cambridge Introduction to F. Scott Fitzgerald

(

Cambridge

2007).
,
Phillips, Larry W.

, ed.,

F. Scott Fitzgerald on Writing

(

Scribner

1985).
Sometimes Madness Is Wisdom: Zelda and Scott Fitzgerald: A Marriage

(

Ballantine

2003).
,