Topic Page: Environmental Protection Agency
---
Definition:
Environmental Protection Agency
from
Environmental History and Global Change: A Dictionary of Environmental History
US agency established in 1970 with the aim of protecting human health and preventing air and water pollution, implementing federal laws protecting the environment, and defining the standards required to protect natural resources and the environment at state and local level (Fiorino 1995, Mintz 1985).
---

Summary Article: Environmental Protection Agency (U.S.)
From Green Health: An A-to-Z Guide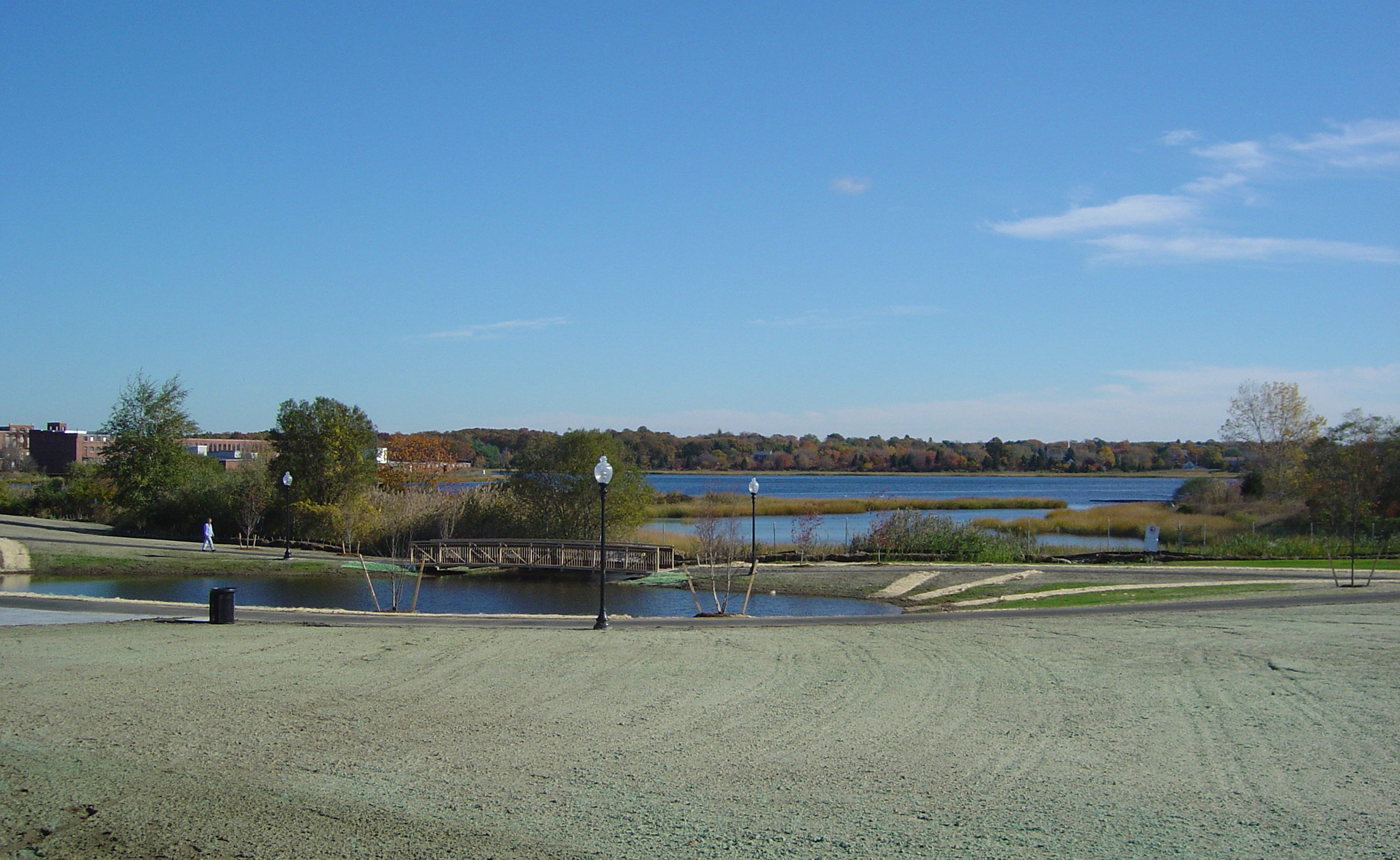 The U.S. Environmental Protection Agency (EPA, or occasionally referred to as USEPA) is a U.S. federal regulatory agency charged with protecting public health and the environment through the oversight of water quality, air quality, and fuel quality standards, as well as chemical use. In essence, the agency works toward a cleaner, healthier environment for the American people by addressing and confronting the environmental challenges before us.
Having been established in 1970 under the Richard Nixon administration, EPA is one of the newer governmental regulatory agencies. The White House and Congress created EPA in response to public concern about the environment for cleaner land, water, and air. Prior to its creation, the U.S. government's structure did not allow for an orchestrated means to combat pollutants that degraded the environment and were harmful to public health. The establishment of EPA is an example of a shift in American cultural values, altering political landscapes and the allocation of resources.
EPA strives to lead the nation's environmental science, research, education, and assessment efforts and is responsible for much of the environmental policy in the United States. It is committed to three core values: science-based policies and programs, complete transparency, and adherence to the rule of law.
In terms of organization, EPA is composed of approximately 17,000 full-time employees across the United States. Over 8,000 of these individuals are scientists, engineers, and policy analysts. Washington, D.C., houses the headquarters, but 10 regional offices as well as more than a dozen labs are located across the United States.
The head of EPA is the administrator, appointed by the president of the United States. While EPA is not an agency within the cabinet, the administrator is typically given cabinet rank. The first head of the Environmental Protection Agency in 1970 was William Ruckelshaus. At the time of this writing, Lisa P. Jackson is the administrator; she was appointed to the position in December 2008 to serve in the Obama administration.
Examples of EPA legislation include the Clean Air Act, the Endangered Species Preservation Act, Superfund, and the Federal Food, Drug, and Cosmetic Act. As the name suggests, the Clean Air Act enforces clean air standards, reducing smog and air pollution. The Endangered Species Preservation Act outlaws any action or behavior that can harm a threatened or endangered species, including its habitat.
Superfund is the widespread name for the Comprehensive Environmental Response, Compensation, and Liability Act: this federal law was created to clean up abandoned sites of toxic hazardous waste and enforce property damage liabilities; in other words, the law sanctioned EPA to identify parties responsible for contamination of sites and require them to clean them. Finally, the Federal Food, Drug, and Cosmetic Act authorizes the EPA to set maximum tolerances for pesticides put on or in foods or animal feed.
Examples of EPA programs include Energy Star, Safe Drinking Water, and WaterSense. Energy Star exists as a voluntary program that encourages energy efficiency. The Safe Drinking Water program enforces quality standards of drinking water for the public by setting regulations for over 160,000 water systems across the United States in order to protect public health. WaterSense is a voluntary program developed to foster water efficiency by using a specific label on consumer products. Such products include irrigation equipment and high-efficiency toilets (HETs) and sink faucets.
Traditionally, EPA officials have followed a prescriptive and orderly approach to implement federal legislative requirements that protect human health and the environment. Initially, environmental legislation seemed to be focused on environmental problems that were easiest to tangibly see. For example, legislation was created to address lakes experiencing immense amounts of algae. Today, legislators who work with EPA recognize that environmental problems are more systemic and obstinate than they had previously realized in the early 1970s. For instance, the Clean Water Act's strategy of controlling point sources of pollution has improved the water quality of the nation's lakes and rivers, but legislators now realize nonpoint sources, which contribute substantially to surface water pollution, are harder to control both politically and technologically.
EPA has certainly been charged with challenging tasks. Upon its creation, EPA was tasked with repairing degradation and harm in the environment and delineating new criteria to guide the American public in moving forward to produce a cleaner and healthier environment. Since its inception, the amount of released toxins has fallen, the air and water is cleaner, and methods of waste disposal have improved.
Yet, despite the daunting nature of the EPA's tasks and its accomplishments thus far, many people believe that the agency is not responding sufficiently to its charge. While the environmental regulatory process was initially characterized by great deference to EPA expertise and decision making, some now question the agency's reliance on science. Arguments have been made that EPA often relies more on policy makers than on scientific proof; in other words, EPA scientists may be subject to political pressure that may alter the nature of their work. Others contend that EPA only enacts regulations to correct problems that were previously identified by congressional legislation.
Increasingly since its creation, EPA has delegated significant authority over environmental protection to the states. U.S. states are expected to mirror EPA standards. Nevertheless, the states often complain that they are still bound by excessive federal control. These complaints increase when the government decreases funding for environmental programs. Yet, the federal government is hesitant to release too much federal control if it cannot trust the states to protect the environment and human health.
Like most large agencies, EPA has been involved with several federal lawsuits. For example, in Massachusetts v. Environmental Protection Agency (2007), the Supreme Court ruled in a 5-4 decision that EPA holds the authority to regulate the emission of heat-trapping gases in automobile emissions. The Supreme Court further stated that EPA must regulate the emission of greenhouse gases that contribute to climate change unless the agency can provide a scientific reason for its refusal.
Despite the criticism that EPA has received, this federal regulatory agency is committed to its mission of protecting human health and the environment. EPA is critical to maintaining and enhancing the public health of the nation. Without a federal regulatory agency like EPA to coordinate environmental protection efforts, the health of the American people would suffer.
See Also:
Chemical Pesticides, Climate Change, Environmental Illness and Chemical Sensitivity, Government Role in Green Health, Indoor Air Quality
Further Readings
The Environmental Protection Agency: Cleaning Up America's Act (Understanding Our Government).

Westport, CT:

Greenwood Press

, 2005.
"New Role Orientations for U.S. EPA Officials in the Next Generation System of Environmental Protection."

Ph.D. dissertation. Blacksburg:

Virginia Polytechnic Institute and State University

, 2001.
"EPA's Strategic Revolution."

Science News,

138

: 1990.
U.S. Environmental Protection Agency.

"About EPA."

http://www.epa.gov/epahome/aboutepa.htm

(Accessed February 2010).