Topic Page: Emerson, Ralph Waldo (1803 - 1882)
---
Definition:
Emerson
from
Merriam-Webster's Collegiate(R) Dictionary
Ralph Waldo Emerson 1803–1882 Am. essayist & poet
Em•er•so•nian \॑e-mər-॑sō-nē-ən, -nyən
adj
---

Summary Article: Emerson, Ralph Waldo
From Encyclopedia of American Studies
The nineteenth-century essayist and poet Ralph Waldo Emerson was a descendant of a long line of clergy on both sides of his family. Born in Boston on May 25, 1803, Emerson lived most of his life in nearby Concord, Massachusetts, a town established by a Puritan ancestor who fled English persecution in 1635. Emerson's father, William (1769–1811), Federalist pastor of Boston's prestigious First Church, was a leading literary presence around Boston who founded the Boston Athenaeum and The Monthly Anthology, forerunner of the North American Review. William's death left the family in financial trouble, and Emerson supported his study at Harvard (1817–1821) in part by teaching in area schools, which he continued after graduation. His main influence prior to Harvard was Mary Moody Emerson, his pious, eccentric, but intellectually astute aunt, with whom he continued to correspond and consult for many years. He attended Harvard Divinity School in 1825 and was approbated to preach in 1826, but he was forced by encroaching tuberculosis to travel south for his health. On his return Emerson preached itinerantly until gaining the junior pastorate of Boston's Second Church in 1829; he also became chaplain of the Massachusetts Senate. With this new stability he wed Ellen Louisa Tucker that fall.
Ellen died from tuberculosis within sixteen months, however, ushering in a period of formative change for Emerson. In 1832 he resigned his ministry over scruples at providing Holy Communion, a decision that reflected years of reading in secular literature and philosophy ranging from Locke, Hume, Coleridge, and Wordsworth to Goethe, German "higher criticism" of the Bible, Herder, Victor Cousin, and such Swedenborgians as Sampson Reed. In his journal Emerson wrote, In an altered age we worship in the dead forms of our forefathers. Were not a Socratic Paganism better than an effete superannuated Christianity? Having broken with orthodoxy, Emerson rejuvenated his sagging health and spirits by sailing to Europe, visiting there with John Stuart Mill, Coleridge, Wordsworth, and Thomas Carlyle, the last of whom became a lifelong correspondent.
After returning to the United States late in 1833, Emerson embarked on the professional career that made him a national figure. Although continuing sporadically to preach, he traded the lectern for the lecture platform, where his speaking skills and wide intellectual interests made him successful in the burgeoning lyceum movement. He offered public talks on subjects as diverse as science, English literature, education, and the philosophy of history. This success, and an inheritance from Ellen's estate, allowed Emerson to remarry in 1835, to Lydia Jackson, with whom he had four children. No stranger to what he called the house of pain, he lost two brothers to tuberculosis in 1834 and 1836 and in 1842 lost his youngest child, Waldo, to scarlet fever, which occasioned some of his most memorable writing. Another trip abroad in 1847–1848, for a speaking tour of England's industrial cities, brought Emerson again into contact with Europe's intellectual elite and provided material for a popular book on English Traits (1856). Beginning in the 1840s Emerson's lectures became more of a vehicle for social criticism, in particular regarding abolition, women's rights, and the increasing materialism and imperialism of American society. Outraged especially by Daniel Webster's support of the Fugitive Slave Law, Emerson appeared with Wendell Philips and Frederick Douglass and supported John Brown, Harriet Tubman, and Kansas freesoil emigration.
Although he viewed the movement with some detachment and irony, Emerson was the enabling figure for transcendentalism, particularly through ideas he expressed in Nature (1836, rev. 1849); "The American Scholar" (1837); the Divinity School Address (1838); and Essays: First Series (1841; rev. 1847). His transcendentalism combined elements of Unitarian self-culture, German idealism, British empiricism, Asian poetry and religion, and a loosely neo-Platonic sense (drawn from Plato, Plotinus, Cudworth, and Swedenborg) that the universe is structured by an immanent divinity that is revealed in correspondences between physical nature and the moral or intellectual realm. Our ethical and epistemological weakness is to have lost touch with the divine power within ourselves, a power we can rediscover—in part through contact with the divinity in nature—and learn to trust as intuition or instinct. Rather than promoting a selfish individualism, this self-reliance or self-trust is inherently democratic and locates selfhood in the individual's perpetual (and sometimes contradictory) strivings to follow genuine intuition. Because of this emphasis on contingency, work, and power, Emerson is recognized as a precursor of American pragmatism; he defined idealism as the endless warfare of forcing your Ideal into act. His exhortations for self-reliance were aimed not only at individuals but at American culture as a whole, first in its struggle for literary and cultural independence from Europe, and then in its struggle, leading up to the Civil War, to live up to its own democratic ideals, ideals he also saw and supported in the midcentury revolutions in Europe.
Emerson's views were promoted by the circle of thinkers and activists in the Transcendental Club, among them Henry David Thoreau, Margaret Fuller, Bronson Alcott, Orestes Brownson, George Ripley, Elizabeth Palmer Peabody, and Theodore Parker. Emerson edited the club's organ, The Dial, from 1842 to 1844. While some of his private and public statements show a complicated ambivalence about social movements and institutions—including utopian schemes such as Brook Farm and Fruitlands, organized by fellow transcendentalists—this ambivalence reflects not a self-absorbed quietism but an abiding tension in his thought between idealism and skepticism, and also a vocational anxiety about the proper role of the intellectual in society. Better understanding of these complexities and of his reform activities have eroded oversimplified views of Emerson as a passive mystic or naïve optimist about democratic individualism.
Emerson's lectures continued into the 1870s, some fifteen hundred in all, from New England to the Midwest to Washington, D.C. They served as the proving ground for his ideas and for preliminary versions of essays. The lectures also cemented his prominent place in public culture and provided him with financial security. He drew extensively for his lectures from what he termed his intellectual "savings bank," voluminous journals begun while at Harvard and maintained throughout most of his life as a record of his reading and thinking. Emerson died in Concord, Massachusetts, on April 27, 1882.
Emerson's reputation as a writer depends on his essays and the energetic rhetorical polarities they embody, for example, Nature; Essays: First Series; Essays: Second Series (1844); Representative Men (1850); The Conduct of Life (1860); Society and Solitude (1870); and Letters and Social Aims (1876), completed with editorial help. But he was a major poet as well (Poems, 1847; May-Day and Other Pieces, 1867; and Selected Poems, 1876). An important theorist of poetry, he appeals to the Romantic sense of the poet as both a simple person speaking to equals and as a seer able to disclose prophetic truth; and he championed what Coleridge called organic form, according to which art must avoid constraint by external rules: It is not metres, but a metre-making argument, that makes a poem—a thought so passionate and alive, that, like the spirit of a plant or an animal, it has an architecture of its own, and adorns nature with a new thing. Emerson has influenced a diverse range of later writers, from Friedrich Nietzsche and José Martí to Walt Whitman, Emily Dickinson, William James, John Dewey, and Robert Frost.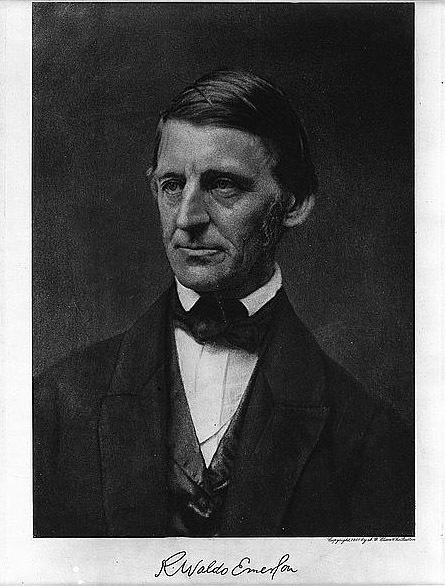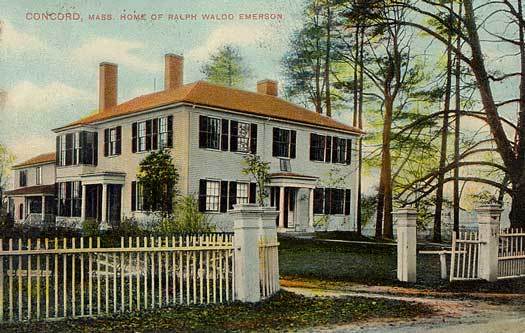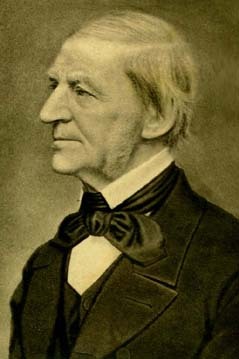 Bibliography
Transnationalism and American Literature: Literary Translation 1773-1892

(

Routledge

2007).
,
Emerson

, new ed.(

Belknap

2004).
,
Emerson's Transcendental Etudes

(

Stanford Univ. Press

2003).
,
Emerson's Liberalism

(

Univ. of Wis. Press

2009).
The Letters of Ralph Waldo Emerson

, ed. by

Ralph L. Rusk

;

Eleanor M. Tilton

,

10

vols. (

Columbia Univ. Press

1939-1995).
,
Journals and Miscellaneous Notebooks

, ed. by

Gilman, William H.

, et al.,

16

vols. (

Belknap Press

1960-1978).
,
The Collected Works of Ralph Waldo Emerson

, ed. by

Spiller, Robert E.

,

5

vols. (

Belknap Press

1971-1994).
,
Centenary Edition, The Complete Works of Ralph Waldo Emerson

, with introduction and notes by

Emerson, Edward Waldo

,

12

vols. (

AMS Press

1979).
,
The Complete Sermons of Ralph Waldo Emerson

, ed. by

Frank, Albert J. von

,

4

vols. (

Univ. of Mo. Press

1989-1992).
,
Collected Poems and Translations

, compiled by

Harold Bloom

;

Paul Kane

(

Library of America

1994).
,
Emerson's Antislavery Writings

, ed. by

Len Gougeon

;

Joel Myerson

(

Yale Univ. Press

1995).
,
Emerson, Romanticism, and Intuitive Reason: The Transatlantic "Light of All Our Day"

(

Univ. of Mo. Press

2005).
,
Myerson, Joel

, ed.,

A Historical Guide to Ralph Waldo Emerson

(

Oxford

2000).
Emerson's Fall: A New Interpretation of the Major Essays

(

Continuum

1982).
,
Porte, Joel

;

Saundra Morris

, eds.,

The Cambridge Companion to Ralph Waldo Emerson

(

Cambridge

1999).
Emerson: The Mind on Fire: A Biography

(

Univ. of Calif. Press

1995).
,
Understanding Emerson: "The American Scholar" and His Struggle for Self-Reliance

(

Princeton Univ. Press

2003).
,
The Public Intellectualism of Ralph Waldo Emerson and W.E.B. Du Bois: Emotional Dimensions of Race and Reform

(

Palgrave Macmillan

2010).
Emerson's Life in Science: The Culture of Truth

(

Cornell Univ. Press

2003).
,