Topic Page: Douglass, Frederick, 1818 - 1895
---
Definition:
Douglass, Frederick
from
Philip's Encyclopedia
African-American social reformer and abolitionist. An escaped slave, he was a lecturer for the Massachusetts Anti-Slavery Society and managed to buy his freedom. He published an abolitionist paper, North Star (1847), and recruited African American soldiers for the Union side in the American Civil War. He later held several government posts, such as minister to Haiti (1889-91).
---

Summary Article: Douglass, Frederick
From Encyclopedia of American Studies
Frederick Douglass, author of a profoundly influential African American text during his era, rose through the ranks of the antislavery movement to become the most electrifying speaker and compelling writer produced by black America in the nineteenth century. Frederick Augustus Washington Bailey was born on Maryland's Eastern Shore in February 1818, the son of Harriet Bailey, a slave, and an unknown white man. Sent to Baltimore in 1826 by his master's son-in-law Thomas Auld, Frederick spent five years as a servant in the home of Thomas Auld's brother Hugh. Hugh's wife, Sophia, treated the slave boy with unusual kindness, giving him reading lessons until her husband forbade them. Rather than accept Hugh Auld's dictates, Frederick took his first rebellious steps toward freedom by teaching himself to read and write.
In 1833 a quarrel between the Auld brothers brought Frederick back to his home in St. Michaels, Maryland. Thomas Auld hired Frederick out as a farm worker under the supervision of Edward Covey, a local slave breaker. After six months of unstinting labor and merciless whippings, the desperate sixteen-year-old slave fought back. Later his dramatic account of his struggle with Covey became the heroic turning point of his future autobiographies and one of the most celebrated scenes in all of African American literature.
In the spring of 1836, after a failed attempt to escape from slavery, Frederick was sent back to Baltimore to learn the caulking trade. Masquerading as a free black merchant sailor, with the aid of his future spouse, Anna Murray, he boarded a northbound train out of Baltimore on September 3, 1838, and arrived in New York City the next day. Before a month had passed Frederick and Anna were reunited, married, and living in New Bedford, Massachusetts, as Mr. and Mrs. Frederick Douglass, the new last name recommended by a friend in New Bedford's thriving African American community. Less than three years later Douglass joined the radical American Anti-Slavery Society as a full-time lecturer.
After years of honing his rhetorical skills on the antislavery platform, Douglass wrote the Narrative of the Life of Frederick Douglass, An American Slave, Written by Himself in 1845. The book sold more than thirty thousand copies in its first five years. Following a triumphal twenty-one-month lecture tour in England, Ireland, and Scotland, Douglass returned to the United States in the spring of 1847 to launch his own newspaper, the North Star. A rupture between Douglass and his abolitionist mentor, William Lloyd Garrison, occasioned a period of reflection and reassessment that culminated in Douglass's second autobiography, My Bondage and My Freedom (1855), in which he rededicated himself to civil rights activism in the North as well as protest against slavery in the South. Welcoming the Civil War as a final means of ending slavery, he lobbied President Abraham Lincoln in favor of African American recruitment for the Union Army. When the war ended Douglass pleaded with President Andrew Johnson for a national voting rights act that would give African American men the franchise. Douglass's loyalty to the Republican Party, whose candidates he supported throughout his later years, won him appointment to the highest political offices that any African American from the North had held: federal marshal and recorder of deeds for the District of Columbia, president of the Freedman's Bureau Bank, consul to Haiti, and chargé d' affaires for the Dominican Republic.
The income Douglass earned from these positions, coupled with the fees he received for his popular lectures and his investments in real estate, allowed him and his family to live in comfort at Cedar Hill, a fifteen-acre (6-ha) estate he purchased in 1878 in Anacostia, District of Columbia. Sixteen months after the death of Anna Murray Douglass in 1882, Douglass married a white woman, Helen Pitts, his former secretary. His final memoir, Life and Times of Frederick Douglass, appeared in 1881 and in an expanded edition in 1892. Life and Times shows Douglass dedicated to the ideal of building a racially integrated America in which skin color would cease to determine an individual's social value and economic options.
In the last months of his life, Douglass decried the increasing incidence of lynching in the South and disputed the notion that by disenfranchising the African American a more peaceful social climate would prevail throughout the nation. After returning home from a women's rights rally, Douglass died on February 20, 1895, at his home in Anacostia.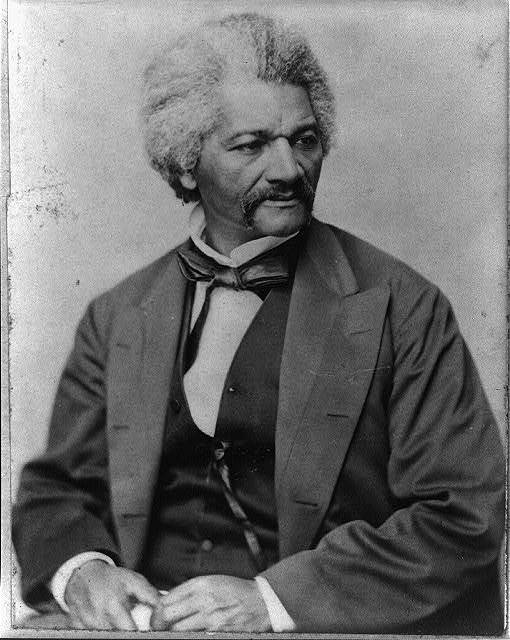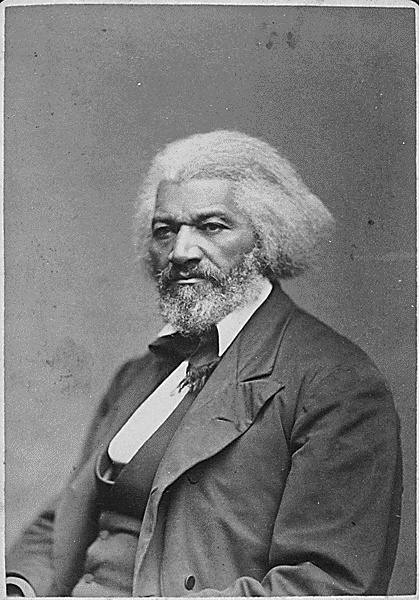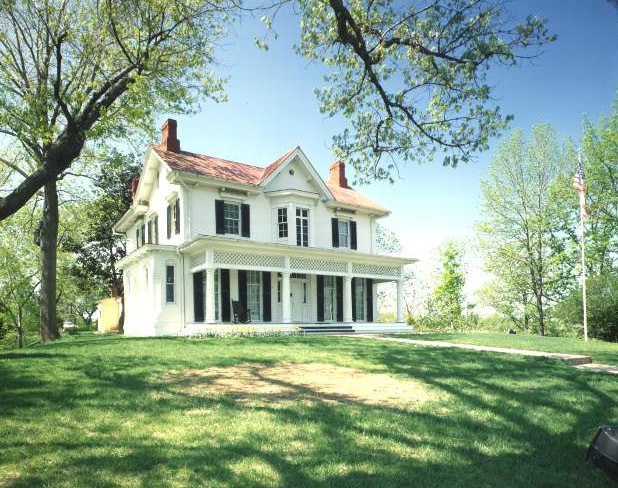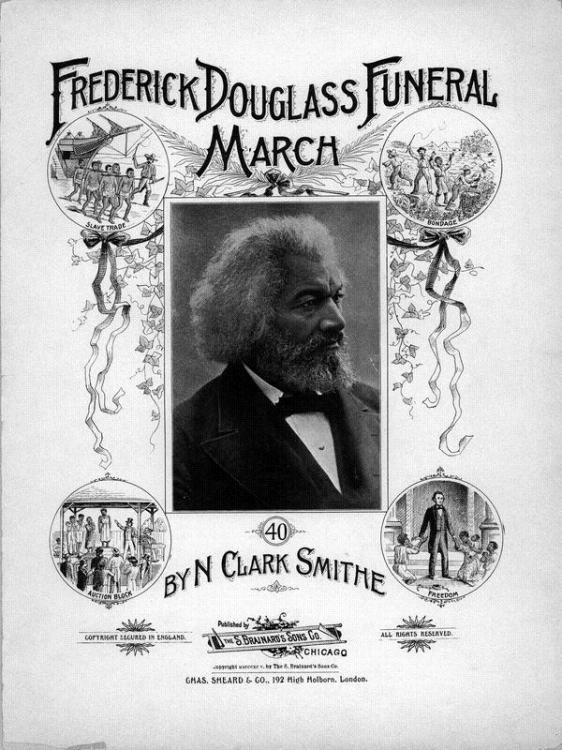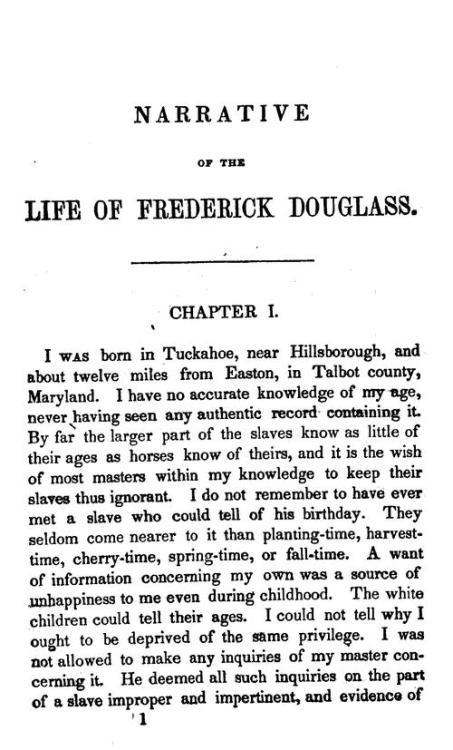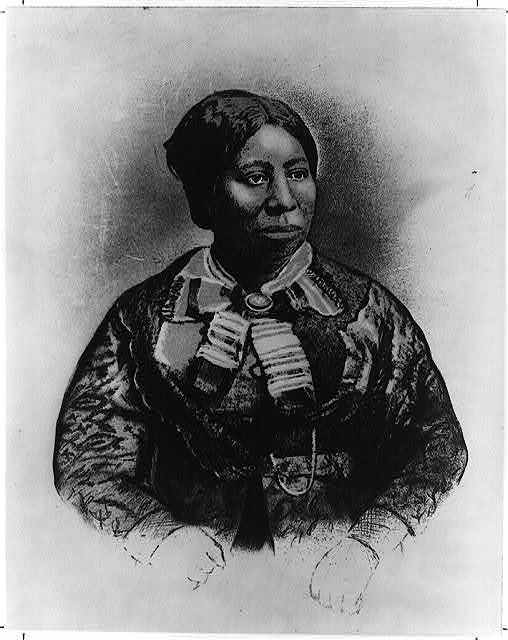 Bibliography
Andrews, William L.

, ed.,

Critical Essays on Frederick Douglass

(

G. K. Hall

1991).
Frederick Douglass: Reformer and Statesman

(

Routledge

2012).
Frederick Douglass's Curious Audiences: Ethos in the Age of the Consumable Subject

(

Routledge

2004).
,
Frederick Douglass and the Fourth of July

(

Palgrave Macmillan

2007).
,
The Frederick Douglass Papers

. Series One, Speeches, Debates, and Interviews, ed. by

Blassingame, John W.

(

Yale Univ. Press

1979-1992).
,
More Than Freedom: Fighting for Black Citizenship in a White Republic

(

Penguin

2012).
Martin Delany, Frederick Douglass, and the Politics of Representative Identity

(

Univ. of N.C. Press

1997).
,
The Mind of Frederick Douglass

(

Univ. of N.C.

1984).
,
Frederick Douglass

(

Norton

1991).
,
Frederick Douglass: Race and the Rebirth of American Liberalism

(

Univ. Press of Kan.

2008).
,
Giants: The Parallel Lives of Frederick Douglass and Abraham Lincoln

(

Twelve

2008).
,
Sundquist, Eric

, ed.,

Frederick Douglass: New Literary and Historical Essays

(

Cambridge

1990).