Topic Page: Doctors Without Borders
---
Definition:
Doctors Without Borders
from
The Columbia Encyclopedia
Fr. Médecins Sans Frontières (MSF), international organization that provides emergency medical assistance to people suffering from a natural or societal disaster, such as an earthquake, disease epidemic, or war. MSF was founded (1971) by a group of French doctors who felt that much international aid was often medically inadequate and too easily obstructed by legal obstacles. The group now has more than 2,000 persons providing medical care in 80 countries; MSF personnel also seek to focus media attention on problems and injustices in the areas where they serve. The organization was awarded the Nobel Peace Prize in 1999.
---
Summary Article: Doctors without Borders
From Encyclopedia of Crisis Management
Crises occur across the globe and often without warning. Humanitarian organizations dispatch relief personnel to provide food and to conduct rescue operations after these crises have occurred. Physicians, nurses, and allied health professionals are often called upon to respond to these crises. Journalists are often on the scene to report information about the crisis to the general public. In 1971, a group of physicians and journalists in France formed Médecins Sans Frontières (MSF), or Doctors Without Borders, in an effort to respond to a variety of crises across the globe. The organization operates as an independent group and is supported with donations and volunteer personnel; it is not connected to any government agency. Doctors Without Borders responds to calls for assistance during natural, human-caused, and technological crises. These include floods, earthquakes, tsunamis, cyclones, and famine, much of which is caused by acts of armed conflict. Medical care and pharmacy services are provided for epidemics such as cholera, tuberculosis, influenza, malaria, and tetanus. Although Doctors Without Borders maintains neutrality, it often works to bring attention to the plight of those affected by crisis. This may involve bringing attention to areas facing famine, armed conflict, or the forced relocation of ethnic populations without a country or region.
Organization
The primary organization maintains support offices in over 60 countries and partners with 19 associative organizations, allowing for global coverage. Each country is divided into field offices comprising over 22,000 administrative and medical staff. This includes physicians, nurses, radiological technicians, laboratory technicians, surgeons, and mental health professionals. Supportive care is provided by logisticians, water and wastewater treatment engineers, and communications personnel. Epidemiologists, chemists, and pharmacists provide medical care, pharmacy services, and specialized medications in areas affected by epidemics such as human immunodeficiency virus and acquired immune deficiency syndrome (HIV/AIDS), malaria, tuberculosis, cholera, or similar outbreaks. Each site is managed by volunteer administrators who are charged with ensuring that all services run smoothly. Doctors Without Borders works with local physicians and hospitals in order to enhance the quality of medical care instead of trying to replace it. This method increases the likelihood that local agencies will work with the organization to provide the best medical care possible.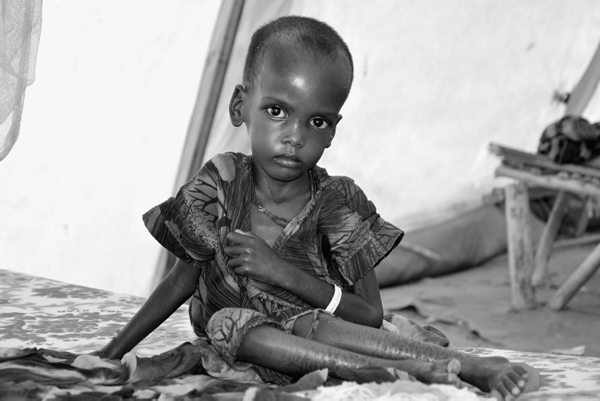 Team Medical Equipment
Doctors Without Borders responds to crises using the latest, most advanced medical equipment available. The majority of the medical equipment is designed to be used in the field environment, making it fully transportable and easily moved. This is especially important in areas of armed conflict because the team may be required to quickly relocate in order to protect staff, patients, and equipment. The organization has the ability to provide medical care in mobile sites, temporary sites, and fixed locations such as former hospitals. Equipment includes radiological equipment to conduct X-rays, exam areas, emergency triage and treatment equipment, specialized surgical equipment, laboratory equipment, and mobile pharmacies. Moreover, each site is fully self-supportive with both water filtration equipment and wastewater treatment facilities. Comfort care is provided in the form of free blankets, pillows, and clothing.
Epidemics
Epidemiologists typically work with local public health officials in underdeveloped countries to identify and understand disease outbreaks and provide the most advanced treatments available. The goal is to totally stop these disease outbreaks or reduce them as much as possible. Over 1 million patients received medical care and drugs in 2010. Moreover, Doctors Without Borders vaccinated just under 8 million persons for meningitis globally in an effort to prevent infection from the disease. This has resulted in millions of lives being saved.
Response during Armed Conflict
Armed conflict continues to grow around the world, especially in the Middle East and parts of Africa. Doctors Without Borders provides medical care in these areas without choosing sides. An independent, neutral voice allows the organization to enter countries or areas of conflict whenever other organizations are not allowed to enter. Organizations such as the United Nations, the Red Cross, or the Red Crescent are often prohibited from entering these regions because of their connection to foreign nations including the United States. Because Doctors Without Borders serves as an independent, nonreligious group, many countries do allow them to provide medical care and feeding services, whereas others are not allowed to. Acute and chronic medical care is provided, including wound treatment, prosthetics, and long-term medication. This is especially important in conflict-torn countries where both women and children are often the last to receive any medical care. Doctors Without Borders provides both specialized wound treatment and prosthetics in an effort to make life more bearable. Patients in these war-torn areas are often able to return to a normal, productive life by supporting their families with daily tasks such as the gathering of food at the market, farming, or working outside jobs in the community.
Partnerships
Doctors Without Borders partners with governments as well as the private sector in an effort to gain access to hard-to-reach areas. These groups assist with logistics, transportation assets, communication, and medical care. Site security is also a major consideration, so local governments partner to provide these services. Additional partnerships with major food providers allow Doctors Without Borders to provide high-quality, low-cost meals to those facing starvation. Similar partnerships allow the organization to respond to major crises throughout the world. Agreements with other nonprofit organizations such as Feed the Children and Child Reach International not only reduce costs but also allow for the placement of additional volunteers in these crisis-stricken regions.
See Also
Cholera
Crisis, Definition of
Emergency Medicine
Epidemics
Health and Medical Response Scenarios
HIV/AIDS Epidemic
Famine
Infectious Disease
Measles
Poverty
Refugees and Forced Migration
Risk Treatment
Tuberculosis
Uncertainty
Vaccinations
Volunteer Coordination
Vulnerable Populations
War Crimes
Further Readings
Hope in Hell: Inside the World of Doctors Without Borders

. Buffalo, NY:

Firefly Books

, 2004.

The Bottom Billion: Why the Poorest Countries Are Failing and What Can Be Done About It

. New York:

Oxford University Press

, 2008.

Touched by Fire: Doctors Without Borders in a Third World Crisis

. Toronto:

McClelland & Stewart

, 1998.
; .

An Imperfect Offering: Humanitarian Action for the Twenty-First Century

. New York:

Walker & Company

, 2008.

Somalis Flee Famine to Find Hunger, Sickness in Camps

." AFP (December 25, 2011).

http://www.google.com/hostednews/afp/article/ALeqM5jOlNmidHq1HtMrQyIMYsqREgZl1A?docId=CNG.08bf367b8562759d55ef1851220362a0.161

(Accessed August 2012).
"