Topic Page: Disney, Walt (1901-1966)
---
Definition:
Disney, Walt (Walter Elias)
from
Philip's Encyclopedia
US film animator, producer and executive. Disney has become synonymous with family entertainment and a menagerie of cartoon characters, such as Mickey Mouse, Donald Duck, and Pluto. Steamboat Willie (1928) was the first cartoon to use sound and featured Walt Disney's own voice as Mickey. Disney's first feature was Snow White and the Seven Dwarfs (1937). A series of classics followed: Pinocchio (1940), Fantasia (1940), Dumbo (1941), and Bambi (1942). In 1950, Disney diversified into live-action films with Treasure Island (1950), and began a nature series with The Living Desert (1953). In 1955, Disneyland amusement park opened in Anaheim, California. Disney collected 29 Academy Awards. The Walt Disney Company (founded 1923) is one of the world's most powerful media corporations.
---

Summary Article: Disney, Walt
From Encyclopedia of American Studies
Walt Disney changed the look, the sound, and the meaning of American culture. Born on December 5, 1901, in Chicago, Walter Elias Disney moved with his family to a farm outside Marceline, Missouri, in 1906. Memories of Saturday morning trips to town, with its neat row of storefronts, would later inspire the Main Street entrances to his theme parks. But in Marceline, and later in Kansas City, Disney learned to draw and, as a teenage entrepreneur, founded an animation business that he moved to Los Angeles in 1923. One among many active competitors in the field, Disney's early films stood out for their strong storylines. When the New York distributor of his movies seized the rights to his lead character (Oswald the Rabbit), Disney, according to legend, created Mickey Mouse on the long train trip home.
Mickey Mouse was one of the dominant American icons of the twentieth century. Pop artist Andy Warhol painted him, and people in the most remote areas of the planet wore Mickey's smiling image on watches and T-shirts. In 1928 the insouciant Mickey starred in Steamboat Willie, the first animated sound film, and became an overnight sensation. Like other popular cartoon figures of the day, Mickey was mischievous and irreverent—a bad boy with a heart of gold. But, unlike the comic dogs and frogs of cartoonland, Mickey starred in stories that moved rapidly from premise to resolution, without the annoying bits of graphic repetition that animators often used to save money.
Mickey was also involved in topical situations. In Plane Crazy (1928), imitating Charles Lindbergh's daring flight to Paris, Mickey built a homemade airplane out of an old Ford automobile with the help of a barnyard crew. In his first color outing, Band Concert (1935), Mickey served as the calm center of a town caught up in the calamity of a tornado: the ultimate "common man," he kept his bearings in the midst of catastrophe by sheer pluck and grit. Whatever Mickey may have represented in the 1920s, by the 1930s he had become the essential, unflappable American hero; round, soft, always smiling, and somehow always triumphant.
Almost from the beginning, however, Walt Disney's ambitions went far beyond the dramatic potential of Mickey Mouse. In 1932 Disney launched the Silly Symphonies series, animated shorts in which the visual components were based on the melodies of symphonic and folk music. The Three Little Pigs (1933), the most influential of the symphonies, was a national phenomenon: critics of the day saw it as a daring metaphor for the Great Depression, with Practical Pig as Franklin Roosevelt, who defeats the "big, bad wolf" of hard times. "Who's Afraid of the Big Bad Wolf," an original song written for the movie, was a hit in its own right, one of many Disney studio pieces to enjoy an independent existence on the music charts. Music and visual style worked together to achieve superb storytelling. The foolish pigs unkinked their tails in fright and danced about like a second-rate vaudeville act, while Practical Pig plodded on, stoic and unafraid.
The Silly Symphonies series suggested that drawings had the potential to create the same emotional impact as live actors and that animation might be the new art form of the machine age. Armed with these insights, Disney began work on the first feature-length animated film, based on the fairy tale of Snow White, known in the trade as "Disney's Folly." Before production began, Disney called his staff together for an after-hours meeting and acted out all the parts as he imagined them. Long after he had ceased to draw Mickey (or his own looping signature, the company's logo), Disney's major contribution to his own films was the ability to move a story forward and to eliminate nonessential elements, however costly or beautiful. In the case of Snow White and the Seven Dwarfs, which premiered in Hollywood in 1937, this meant scrapping many feet of brilliant animation that slowed the progress of the narrative. But it also meant that adult audiences wept openly when the cartoon dwarfs knelt at Snow White's funeral bier.
The stunning critical and financial success of Snow White changed the focus of Walt Disney's career. Suddenly, he became a mogul, a top Hollywood studio head, with one or more feature-length films always in production. The short subjects now were training films for developing new animators and new technology, such as the multiplane camera, which peered through layers of animation cels to approximate the effect of real, three-dimensional depth. The opening sequence of Pinocchio (1940) uses a swooping, panoramic view of a townscape, shot with a multiplane camera, to establish a note of convincing realism at the outset of an otherwise fantastic story of a puppet that comes to life.
For all their technical advances, however, what made Disney films so appealing to their audiences was the sense that, somehow, this fairy tale was directly relevant to them. Dumbo (1941), Bambi (1942), Cinderella (1950), Alice in Wonderland (1951), Peter Pan (1953), and the rest were grounded in topical issues—war, popular Freudianism, domesticity, postwar standards of feminine beauty—and used the voices and mannerisms of well-known show-business personalities of the day as the bases for the lead characters. Despite their happy endings and the trappings of yesteryear, the stories were closely tied to American preoccupations with the here and now.
But in the midst of his success, Walt Disney felt increasingly isolated from the real work of making animated films. On his doctor's advice, Disney took up hobbies that allowed him to make things with his own hands. He built model trains. He played with robotic devices that could dance and perform on miniature sets―a new form of three-dimensional animation. And he began to hatch a scheme to build a park for his cartoon characters adjacent to the company's new studio complex in Burbank, California. When a movie was finished, he used to say, it was finished, whereas someone could tinker forever with trains and robots and a little park. By 1955 all these ideas had coalesced into Disneyland, the world's first modern theme park, built in Anaheim, California, along the Santa Ana Freeway.
A steam railroad circled the park, from a station at the entrance on Main Street U.S.A., a fond reminiscence of Marceline, Missouri, circa 1906. Inside Disneyland a series of subsidiary "lands" replicated the settings and adventures of Disney's best-known films. In Fantasyland, at the foot of a castle based on Sleeping Beauty (1959), the buildings came from Snow White and Peter Pan. In Adventureland they came from the live-action, True-Life documentaries that Disney made after World War II, when money was tight and Americans were curious about the far-off places they had been reading about in the newspapers. Tomorrowland alluded to the new television show that Disney had agreed to make in return for the money to build his park. Called Disneyland, the show openly espoused space travel and dazzled audiences with interviews with such famous rocketeers as Werner von Braun. Finally, Frontierland described the wild West of the enormously popular Davy Crockett series, television's first big hit, created by Disney for his first season as an American Broadcasting Company host.
In the last years of his life, Walt Disney was wholly absorbed with the lessons he had learned from his park. Just before his death in Los Angeles on December 15, 1966, he had drawn up plans for a livable, working city of twenty thousand people, to be built in central Florida with the proceeds from a nearby Disneyland East (later known as Walt Disney World, the world's most popular tourist destination). Variously known as Project X or EPCOT (Experimental Prototype Community of Tomorrow), the city died with Walt. But it shows the tireless drive and imagination of an American original for whom success was never enough.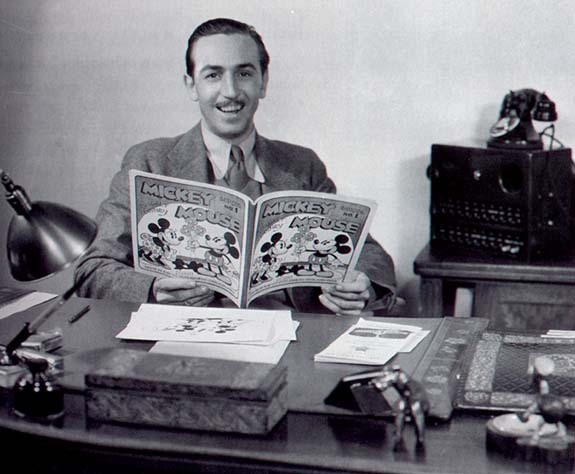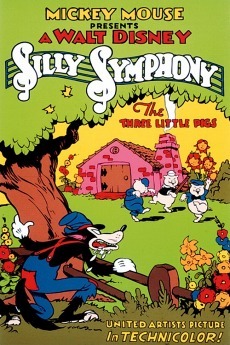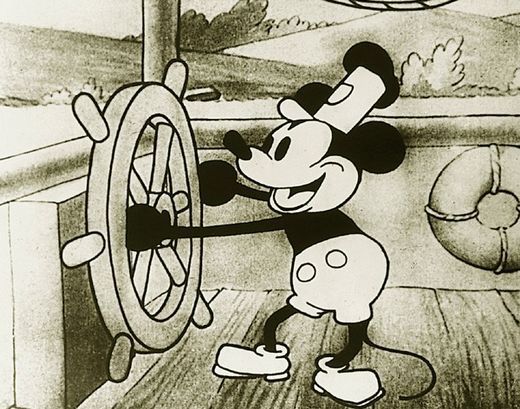 Bibliography
The Animated Man: A Life of Walt Disney

(

Univ. of Calif. Press

2007).
,
Walt Disney

(

Andre Deutsch

2003).
,
The Art of Walt Disney: From Mickey Mouse to the Magic Kingdom

(

Abrams

1995).
,
Walt Disney: The Triumph of the American Imagination

(

Knopf

2006).
,
The Mouse that Roared: Disney and the End of Innocence

(

Rowman and Littlefield

2001).
,
Girveau, Bruno

, Ed.,

Once Upon a Time: Walt Disney: The Sources of Inspiration for the Disney Studios

(

Prestel

2007).
Marling, Karal Ann

, Ed.,

Designing Disney's Theme Parks: The Architecture of Reassurance

(

Flammarion

1998).
The Disney Middle Ages: A Fairy-Tale and Fantasy Past

(

Palgrave Macmillan

2012).
; ,
The Disney Version: The Life, Times, Art and Commerce of Walt Disney

,

3

d ed. (1968;

Ivan R. Dee

1997).
,
Disney's Most Notorious Film: Race, Convergence, and the Hidden Histories of "Song of the South"

(

Univ. of Tex.

2012).
,
Walt Disney: An American Original

(1976;

Hyperion

1994).
,
Understanding Disney: The Manufacture of Fantasy

(

Polity

2001).
,
The Magic Kingdom: Walt Disney and the American Way of Life

(

Houghton

1997).
,
Related Articles
---
The Cambridge Guide to Children's Books in English
American film-maker and entrepreneur. The name 'Walt Disney' not only represents the life and career of an extremely...
1000 CEOs
Founder & CEO (1923-66), The Walt Disney Company Known worldwide for his timeless popular creations as an animator, Disney was also a...
Gale Encyclopedia of U.S. Economic History
Created on October 15, 1923, the Walt Disney Company, best known for its iconic Mickey Mouse character, has evolved into one of the most successful
See more from Credo