Topic Page: Dawes, Charles Gates, 1865-1951
---
Definition: Dawes, Charles Gates from Philip's Encyclopedia
---
Summary Article: Dawes, Charles G.
from American Government A to Z: The Presidency A to Z
Charles Gates Dawes (1865–1951) served as vice president under Calvin Coolidge from 1925 to 1929. Dawes had a successful career as a banker, businessman, administrator, and public official before coming to the vice presidency, his first elective office.
Dawes was born into a prominent Ohio family. His great-great-grandfather was William Dawes, who on April 18, 1775, rode with Paul Revere to alert the people near Boston that British troops were approaching. Charles graduated from Marietta College in Marietta, Ohio, in 1884. He then earned a law degree from the Cincinnati Law School and joined a firm in Lincoln, Nebraska. In 1894 he moved to Chicago after purchasing two nearby utility companies. He eventually organized the Central Trust Company of Illinois and became its president. The bank's success made him one of the nation's leading financiers.
During his rise in the financial world Dawes had been active in public service and the Republican Party. He served as comptroller of the currency from 1897 until 1902, when he ran unsuccessfully for an Illinois Senate seat. During World War I Dawes was the chief purchasing agent for the American army. In this role he oversaw the purchase and transportation of millions of tons of supplies to U.S. troops in Europe.
In 1921 Dawes accepted a one-year appointment from President Warren G. Harding as the first director of the new Bureau of the Budget. In 1923 he was appointed chairman of the Allied Reparations Commission, formed to develop a plan for restructuring payments of Germany's World War I reparations. He helped to develop the "Dawes Plan," which trimmed Germany's reparation payments and provided for a loan to stimulate the German economy. For his efforts he was awarded the Nobel Peace Prize in 1925.
In 1924 the Republican Party nominated Dawes as vice president on the ticket with President Coolidge. Coolidge and Dawes easily defeated Democrats John W. Davis and Charles W. Bryan. As vice president, Dawes became active in Senate politics, where he worked behind the scenes for naval appropriations, banking reform, and farm relief programs. When President Coolidge announced that he would not run for another term, Dawes also declined to run.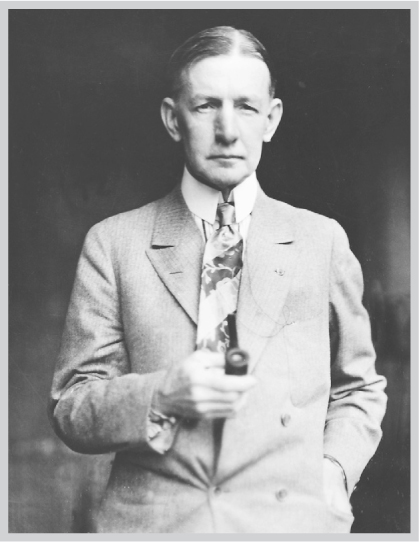 After leaving the vice presidency, Dawes served as ambassador to Great Britain from 1929 to 1932. He died in 1951 at the age of eighty-five. Dawes was a talented amateur composer whose "Melody in A Major" became a popular song in 1951, when it was set to lyrics and retitled "It's All in the Game."
Related Articles
---
Chambers Biographical Dictionary
1865-1951 US diplomat, politician and Nobel Prize winner Born in Marietta, Ohio, he studied at Marietta College and Cincinnati Law School and was adm
The Companion to British History, Routledge
Dawes was the first director of the U.S.A. Budget (1921) and in 1923 the Allied Reparations Committee appointed him to devise...
The Macmillan Encyclopedia
US financier; who headed a commission to reconstruct the German economy after World War I and enable it to pay reparations to...
See more from Credo