Topic Page: Davis, Miles (1926 - 1991)
Summary Article: Davis, Miles
From Encyclopedia of American Studies
Trumpeter and bandleader Miles Davis (1926–1991) was a leading stylistic innovator of modern jazz. Raised in East St. Louis, Illinois, son of a prosperous dental surgeon, Davis moved to New York in 1944 to attend the Julliard School of Music but soon shifted his focus to the Harlem club scene, where he forged relationships with Charlie Parker, Dizzy Gillespie, and others in the bebop movement. In the early 1950s, Davis emerged as a distinctive stylist whose lyrical, introspective sound—often abetted by his use of a Harmon mute—marked a sharp contrast with bebop's flashy pyrotechnics and the bravura virtuosity of Louis Armstrong.
Davis was a seminal influence on the mostly white West Coast cool movement as well as the mostly black East Coast hard bop school. In collaboration with arranger Gil Evans, Davis produced three albums from 1957 to 1960—Miles Ahead, Porgy and Bess, Sketches of Spain—that found a large popular audience for a lush, romantic orchestral jazz. In this same period, Davis began to use modes rather than chords as the harmonic foundation for improvised solos, an approach on display on Kind of Blue (1959), the best-selling jazz album in history.
Davis was more than an important musician; by the early 1960s he was a celebrity whose public persona combined romance, danger, and mystery. A shrewd real estate investor, connoisseur of luxury cars, and perennial on Esquire's list of best-dressed men in America, Davis was a black man who seemed liberated from conventional racial constraints. But having grown up under Jim Crow and been a victim of racial violence—most famously, a vicious clubbing from a white policeman in front of a New York City club in which he was performing—Davis harbored a strong distrust for mainstream white America even as his music and image held massive cross-racial appeal. Davis's cool masculinity expressed the dignity, elegance, and sovereignty of an emancipated black identity. His razor tongue and signature on-stage gestures (wearing dark sunglasses, turning his back to the audience) became associated with a spirit of rebellion and anticonformity in Cold War America.
In the late 1960s and early 1970s, Davis defied the traditional strictures of jazz and bourgeois African American culture alike. His clothing and persona now drew on countercultural sources such as Afrocentrism and psychedelia, while his music—in albums like Miles in the Sky (1968), Bitches Brew (1969), and On the Corner (1972), and in concerts held in huge rock venues—turned to heavily amplified electronics, Afro-Brazilian percussion, rock and funk rhythms, and open-ended forms. Some damned Davis as an apostate for moving away from acoustic instruments, swing rhythm, and standard song form; they struggled to hear Davis's melodic beauty and expressive finesse in the sonic maelstrom. Others embraced this move as a creative innovation in the spirit of jazz's history as an ever-changing art that moved forward by absorbing new styles and cultivating new, younger audiences.
The debate intensified in Davis's twilight years as a new generation of jazz purists, led by trumpeter Wynton Marsalis, venerated his pre-1968 period and scorned everything that came after. Undeterred, Davis reached out to the MTV generation with covers of Michael Jackson and Cyndi Lauper pop tunes.
Because of incessant metamorphoses in his sound and image, Davis's career was marked by passionate, wide-ranging, and often harshly conflicting critical reactions. His legacy in American culture is no less conflicted. The publication of his autobiography (coauthored with poet Quincy Troupe) in 1990 unleashed a wave of scholarship and critical commentary on matters as disparate as Davis's unsettling misogyny and his astuteness in scouting and cultivating musical talent. Whether as cultural hero or antihero, jazz genius or sellout, Davis was both a symbol and agent of racial transformation and redemption. Davis resisted the purist demands of black nationalism, insisting on his freedom to collaborate with white musicians and enjoy the fruits of his mass popularity. And yet he remained, as Quincy Troupe wrote in Miles and Me (2000), "an unreconstructed black man."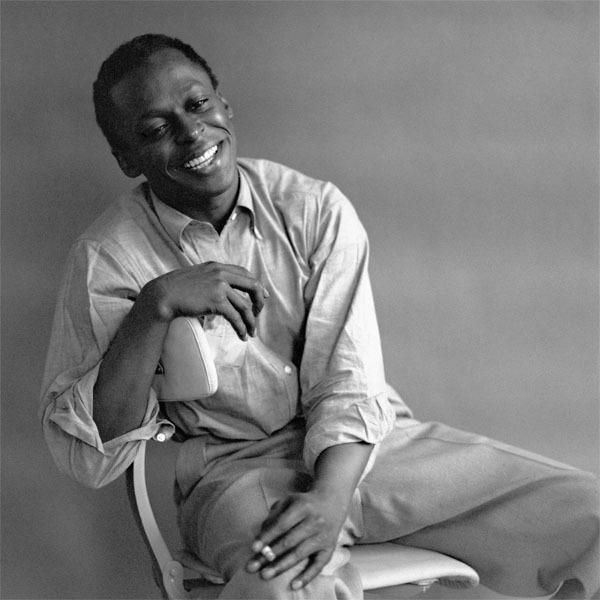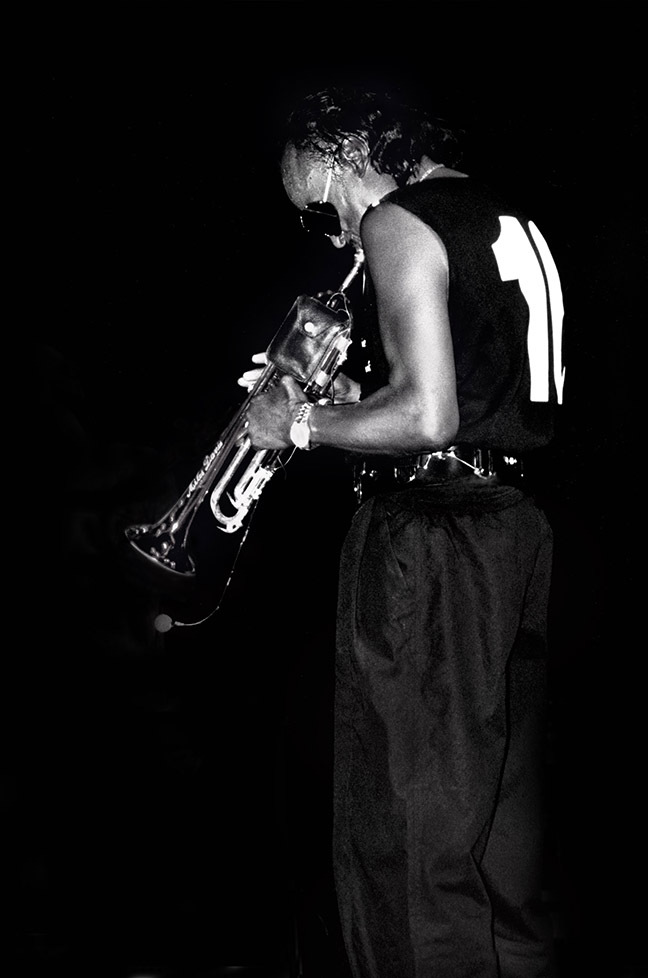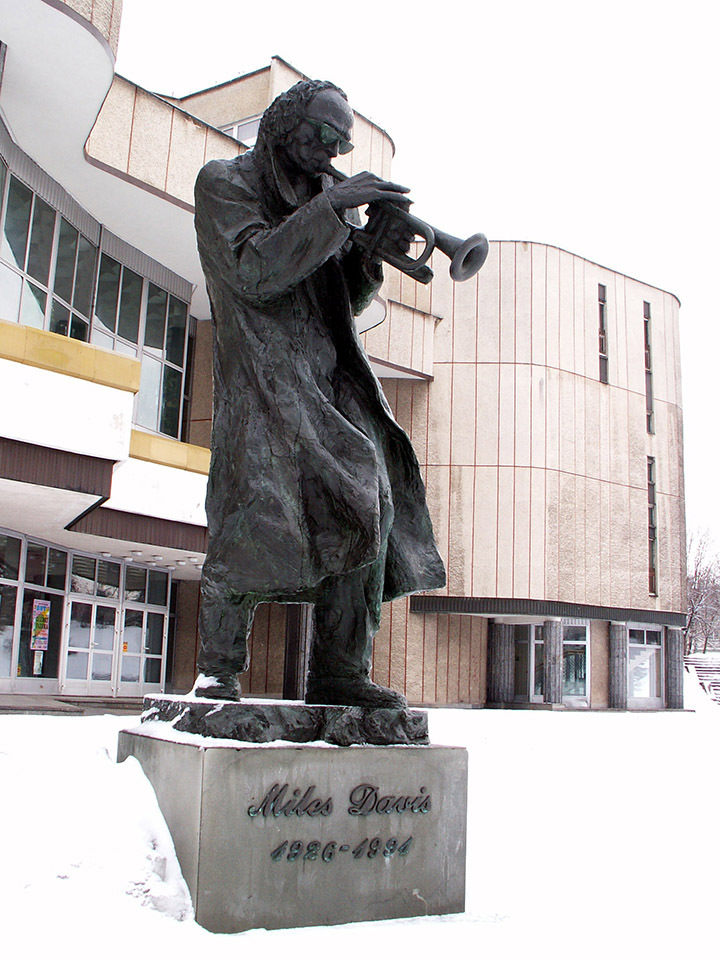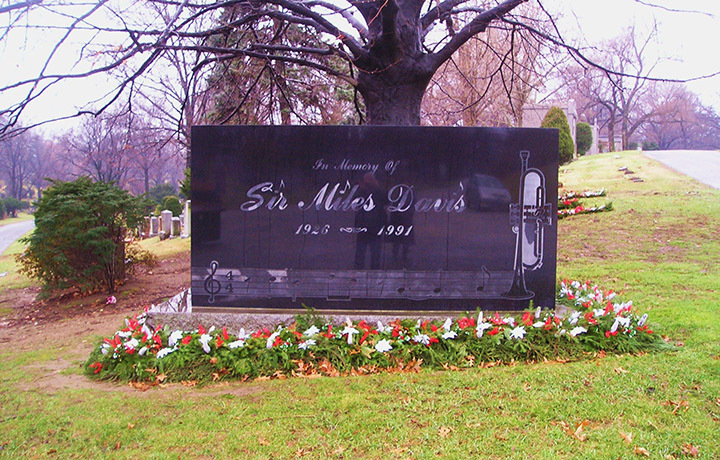 Bibliography
Carner, Gary

, ed.,

The Miles Davis Companion: Four Decades of Commentary

(

Omnibus

1997).
Miles: The Autobiography

(

Simon & Schuster

1990).
(with ),
Early, Gerald

, ed.,

Miles Davis and American Culture

(

Mo. Historical Soc.

2001).
Kind of Blue: The Making of the Miles Davis Masterpiece

(

Da Capo

2007).
,
So What: The Life of Miles Davis

(

Simon & Schuster

2002).
,
Miles and Me

(

Univ. of Calif. Press

2000).
,
متعلقہ کریڈو مضامین
---
Philip's Encyclopedia
1926-91 US jazz trumpeter, one of the most influential modern jazz musicians. During the 1940s, he played be-bop with Charlie Parker . Eager...
The Macmillan Encyclopedia
US jazz trumpeter and composer, one of the originators of cool jazz . He studied music at the Juilliard School in New York and...
Britannica Concise Encyclopedia
Miles Davis, 1969. Credit:Votavafoto from London Daily Express/Pictorial Parade (born May 26, 1926, Alton, Ill., U.S.—died Sept. 28, 1991, Santa
کریڈو سے مزید دیکھیں