Topic Page: Counter-terrorism

Summary Article: Counterterrorism
From The SAGE Encyclopedia of Terrorism
Counterterrorism is the use of personnel and resources to preempt, disrupt, or destroy the capabilities of terrorists and their support networks. Counterterrorism is inherently an offensive, as opposed to defensive, approach to a threat of terrorism. It involves diplomacy, intelligence operations, law enforcement, military operations, and counterterrorism training.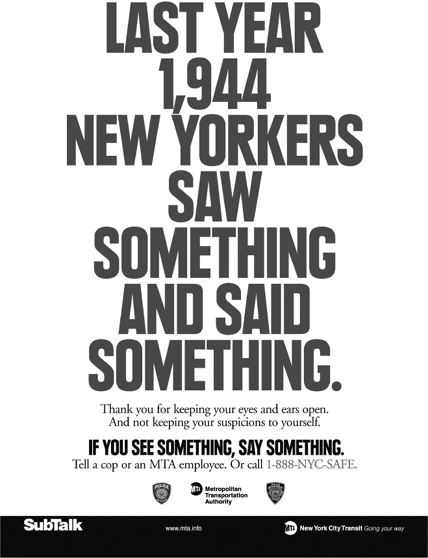 Diplomacy
The diplomatic dimension of counterterrorism traditionally is associated with foreign relations and international terrorism, but it is also applicable when fighting domestic terrorism. Diplomacy is the art of persuading others to do things that serve mutual interests. The diplomatic component of counterterrorism encompasses activities such as persuading Lebanon to close down terrorist training camps, securing Pakistan's permission to arrest and render the terrorist Ramzi Yousef to U.S. authorities, or the FBI sharing information with local police in order to prevent a terrorist attack. The use of diplomacy also involves reaching an international consensus on how to handle issues ranging from aviation security to tagging explosives to imposing sanctions on state sponsors of terrorism. Most importantly, it involves developing and implementing policy responses to terrorism or the threat of it.
Diplomacy has been used more frequently and with more success on the international front. Domestically, however, it has not been as successful. Interactions among federal, state, and local officials can be just as complicated and sensitive as any operation conducted overseas, and proper coordination among the different law enforcement agencies can play a critical role in building a prosecutable case against a terrorist. Law enforcement officials across the United States have frequently complained that federal officials, particularly the FBI, work in a vacuum, ignore local police, and refuse to share information. The cabinet-level Department of Homeland Security, established shortly after the September 11, 2001, terrorist attacks, mandated that the FBI and CIA share information with each other and with the department itself. It was hoped that such top-level coordination would translate into better interdepartmental cooperation at all levels.
Finding and arresting terrorists outside the United States is a significant undertaking. It requires the cooperation of foreign governments and coordination among a variety of agencies. The arrest of the mastermind of the 1993 World Trade Center bombing, Ramzi Yousef, is a case in point. The U.S. government first learned of his whereabouts thanks to an informant who walked into the U.S. embassy in Pakistan and told U.S. diplomats where Yousef was staying. Elements of several U.S. government agencies were involved in vetting the information provided by the source and putting in place an operation to apprehend Yousef. In addition, the United States asked for and received the full assistance of the government of Pakistan to arrest and remove Yousef from Pakistan. This type of coordination and cooperation is characteristic of what happens when things go well. But such events do not happen of their own accord; it takes preparation and often years of work to put the mechanisms in place. Securing cooperation is the nuts and bolts of diplomacy.
Intelligence Operations
Accurate intelligence also is a critical element in an effective counterterrorism policy. Intelligence, as a tool of counterterrorism, has several dimensions—field operations, covert action, technical collection, and analysis. In field operations, the objective of intelligence is to identify the members of terrorist groups, learn how they get their money, locate where they do their training and operational planning, and ultimately obtain access to the decision makers. This kind of information is essential for mounting operations to disrupt or preempt terrorist attacks. Obtaining such intelligence, however, is a daunting task.
Another facet of intelligence activities, covert action, is similar to diplomacy, only done in secret. Covert action is the use of information or disinformation to attack and weaken an opponent. The ultimate goal of such efforts is to help create an environment that supports the overall counterterrorism policy. For example, when employed against a terrorist group, covert action could encompass planting stories in the media that are designed to undermine support for that group or to build support within a country for taking action against the group.
A particular, and controversial, tactic that falls under the umbrella of covert action is that of extraordinary rendition and detention, the process by which a suspected terrorist is either abducted or transferred without legal permission to be interrogated in a country where torture is practiced. In doing this, the initiating country avoids directly violating its own laws against torture. In many instances, individuals involved in extraordinary rendition have been prosecuted and brought to trial. In 2009, for example, an Italian court convicted 23 Americans, a majority of whom were CIA operatives, of abducting a Muslim cleric in Milan. However, an equal number of cases, if not more, have been dismissed on the basis that too many covert operations would be brought to light in the course of the trial.
The technical dimension of intelligence activities includes efforts to intercept or monitor all communications by terrorists. This includes actions such as an old-fashioned wiretap to penetration of a terrorist computer. Technical intelligence activities also can be employed to disrupt terrorist communications or interfere with the transfer of financial resources.
Intelligence analysis plays an important role in identifying the structure and plans of terrorists. After field operatives gather raw data, someone has to make sense of it. A good analyst is a puzzle solver who integrates human intelligence with imagery and signal intercepts to create a picture of reality. The process is the same whether the targets are Hezbollah guerrillas in Lebanon or domestic terrorists.
When used in tandem, diplomacy and intelligence can be quite effective, as illustrated by the Tiny Star incident. The Tiny Star was a ship used by Libya in planning and carrying out a seaborne attack against Israel in 1990. After learning the details of the operation through intelligence-gathering methods, the U.S. Government dispatched briefing teams to convince skeptical allies in western Europe that Libya was in fact responsible.
Law Enforcement
Arresting, prosecuting, and incarcerating terrorists have been main objectives of U.S. counterterrorism efforts since the 1990s. In 1996, for example, the FBI, working in tandem with the U.S. State Department and the CIA, apprehended Mir Aimal Kansi and returned him to the United States. Kansi was the man responsible for murdering and wounding CIA employees on their way to work in McLean, Virginia, in 1993. In 1995 the U.S. Government apprehended the mastermind of the World Trade Center bombing, Ramzi Yousef, who was then tried and convicted on a number of charges. In addition, Sheikh Omar Abdel Rahman was convicted in 1995 for his part in a conspiracy to commit a series of terrorist acts in the New York City area.
Law enforcement offers several advantages as a counterterrorism policy and tool. Arresting and trying terrorists sends the message that people who attack the United States will be caught and punished. Second, it provides a clear demonstration of what separates a civilized government from terrorists. When terrorists are afforded the right of due process, the government prosecuting the case is making a powerful symbolic statement about protecting its citizens and holding the terrorists accountable for their actions. Despite its theoretical advantages as an element of counterterrorism policy, however, in practice law enforcement can suffer from critical flaws that hamper its effectiveness. Internationally, there is the challenge of collecting evidence in a way that will permit it to be entered into the U.S. judicial system. Ramzi Yousef's lawyers went to great lengths to discredit the evidence gathered by Philippine police bomb technicians, for example, thought they ultimately failed to do so. There also have been several instances where intelligence operatives have identified suspects and terrorist infrastructure, only to have the resulting information be insufficient for an arrest and criminal prosecution. In the mid-1990s, for instance, Sudanese officials allegedly offered to deliver Osama bin Laden into the hands of the United States, but the offer was declined because the evidence the United States possessed was not adequate for a successful prosecution. Knowing someone is a terrorist is quite different from proving someone is a terrorist.
Domestically, law enforcement faces significant handicaps. Federal and local law enforcement must surmount major hurdles before opening an investigation on groups, be they neo-Nazis or Muslim extremists, even if they are actually planning a terrorist operation. The United States has traditionally lacked a domestic capability for gathering and collating intelligence and redistributing it to law enforcement officials nationwide.
Subsequent to the September 11, 2001, attacks on New York and Washington, the Homeland Security Act of 2002 established the Department of Homeland Security (DHS). The creation of DHS was one of the largest governmental restructurings in U.S. history. Since its inception, DHS has extended its responsibilities and goals to include various agencies under the executive branch of the U.S. government. Currently, there are 22 agencies under the DHS umbrella, with responsibilities that include but are not limited to counterterrorism, border control, immigration, transport and travel security, and emergency management. In continuance with the government's emphasis on security, most law enforcement agencies, from the Federal Bureau of Investigation (FBI) all the way down to local police departments, have some level of relationship with DHS, providing the department with their resources, manpower, and information when needed.
Military Operations
The military component is what people generally think of when someone says, "counterterrorism." The term conjures up images of black-clad special operations forces roping down from a helicopter to launch an assault in the dead of night. The 1972 Munich Olympics taught the world that police and military teams required specialized training to confront a terrorist attack effectively. Germany's lack of preparation to manage the crisis resulted in the deaths of all Israeli hostages. In the wake of that event, the United States and Europe embarked on an extensive effort to develop counterterrorism strike forces.
While military operations have a role to play in combating terrorism, the reality is that there are a limited number of opportunities where military force can be used. Within the United States, this mission falls to local police and the FBI. U.S. military forces are proscribed from conducting domestic operations except in very special, highly restrictive situations. The biggest obstacle is that most terrorists lack the training facilities, buildings, vehicles, or aircraft that offer viable targets for a military operation. The terrorist infrastructure that existed in Afghanistan prior to 9/11 is atypical. If targets do exist, there is the more difficult challenge of securing basing rights and permission to launch operations inside a foreign country. The war in Afghanistan has demonstrated, however, that discernible terrorist targets can be effectively destroyed through military operations.
Following the defeat of the Taliban in Afghanistan, President George W. Bush launched Operation Iraqi Freedom, under the assertion that Iraq had links to al Qaeda and that it was part of an "axis of evil" with Iran and North Korea, bent on pursuing weapons of mass destruction (WMD). Though both allegations were subsequently proven false, the United States, in conjunction with Britain and several other countries, invaded Iraq in 2003. The war was successful on some fronts, particularly in the capture of the Iraqi leader Saddam Hussein. However, with the fall of Hussein's government, much of the country fell into chaos, experiencing high levels of violence due to a strong anti-American insurgency and conflict between Shiite and Sunni Muslim factions.
Training
The least understood and most important counterterrorism resource is training. In the wake of terrorist attacks such as the bombing of the U.S. embassy in Beirut in 1983, the Bureau of Diplomatic Security (DS) and the Diplomatic Security Service (DSS) were officially established in 1985. A year later, U.S. Congress enacted the Omnibus Diplomatic Security and Antiterrorism Act of 1986, which provides funds to solidify U.S. facilities overseas. In addition, the Anti-Terrorism Assistance Program (ATAP) was established in 1983. ATAP provides a proactive capability that extends U.S. force by training foreign police and senior government officials, providing them with the skills to investigate and deter terrorism. Police are trained in SWAT operations, major case management, post-blast investigation, and crisis management.
Measuring the effectiveness of such efforts is difficult, but progress has certainly been made since the 1972 Olympics. In 1992, for example, Singapore authorities who were trained by Israel and the United States stormed a hijacked airliner, killed the hijackers, and rescued all the passengers, with no fatalities. The Peruvians enjoyed a similar success in 1997, when they took down Tupac Amaru guerrillas that had taken control of the residence of the Japanese ambassador. However, the June 2002 rescue of two Americans and one Filipino, who had been kidnapped by Filipino terrorist group Abu Sayyaf more than a year earlier, did not turn out as well. Two of the hostages were killed in a shoot-out between the U.S.-trained Filipino troops and the kidnappers; the third hostage was rescued successfully.
Anti-terrorism training has also been a significant part of U.S. and the North Atlantic Treaty Organization (NATO) efforts in the wars in Afghanistan and Iraq. In 2009, NATO undertook the NATO Training Mission-Afghanistan (NTM-A), which also included the U.S.-led Combined Security Transition Command-Afghanistan (CSTC-A), to train Afghani army and police. It is hoped that these programs will help pave the way for the withdrawal of U.S. and NATO troops from Afghanistan by enabling Afghans to better manage their own security. Success in this area is reportedly mixed, however. Similarly, in Iraq, the United States Army employed the Multi-National Security Transition Command-Iraq (MNSTC-I), an operation to help train the Iraqi military and police officers in counterterrorism. Like CSTC-A, the intention was to train Iraqi forces to take over once U.S. forces leave the country.
Counterterrorism is and should be a dynamic enterprise. The threat posed by terrorists will continue to evolve and will require new and creative responses by governments at all levels. Regardless of the response, the elements of diplomacy, intelligence, law enforcement, military operations, and training will continue to be employed in a variety of manners to attacks individuals and groups engaged in terrorism.
See Also:
Afghanistan War, bin Laden, Osama, Central Intelligence Agency, Criminal Prosecution of Terrorists, Federal Bureau of Investigation, Grenzschutzgruppe 9, Homeland Security, Iraq War, Kansi, Mir Aimal, Munich Olympics Massacre, September 11 Attacks, U.S. Embassy Bombing, Beirut, Yousef, Ramzi Ahmed
Further Readings
See No Evil: The True Story of a Ground Soldier in the CIA's War on Terrorism.

New York:

Crown Publishers

, 2002.
Holy War Inc.: Inside the Secret World of Osama bin Laden.

New York:

Free Press

, 2001.
Human Intelligence, Counterterrorism, and National Leadership: A Practical Guide.

Dulles, VA:

Potomac Books

, 2008.
The Counter-terrorism Handbook: Tactics, Procedures, and Techniques.

3rd ed. Boca Raton, FL: Taylor & Francis, 2005. Burton, Fred. Ghost: Confessions of a Counterterrorism Agent. New York:

Random House

, 2008.
, , and .
The Cost of Counterterrorism: Power, Politics, and Liberty.

Cambridge, UK:

Cambridge University Press

, 2008.
The Counter-terrorism Puzzle: A Guide for Decision Makers.

New Brunswick, NJ:

Transaction Publishers

, 2005.
Katona, Peter

,

Intriligator, Michael D.

, and

Sullivan, John P.

, eds.

Countering Terrorism and WMD: Creating a Global Counter-terrorism Network.

London:

Routledge

, 2006.
Blind Sport: The Secret History of American Counterterrorism.

New York:

Basic Books

, 2005.
National Commission on Terrorist Attacks upon the United States.

The 9/11 Commission Report: Final Report of the National Commission on Terrorist Attacks upon the United States. New York:

W.W. Norton

, 2004.

http://www.9-11commission.gov

.
The Bureau and the Mole: The Unmasking of Robert Philip Hanssen, the Most Dangerous Double Agent in FBI History.

New York:

Atlantic Monthly Press

, 2002.
Cold Zero: Inside the FBI Hostage Rescue Team.

New York:

Little, Brown

, 2001.
Related Articles
---
Politics of Terrorism: A Survey
Counter-terrorism has become such a broad, catch-all category bandied about in government circles and popular parlance that it risks losing any...
Encyclopedia of Crime and Punishment
The term counterterrorism refers to any number of methods used to prevent or react to terrorism. Some specialists also use the word ...
Encyclopedia of Criminal Justice Ethics
The 9/11 attacks by al Qaeda on the World Trade Center in New York City and on the Pentagon in Arlington, Virginia, across the Potomac from Washingt
See more from Credo