Topic Page: Clinton, George (1739 - 1812)
---
Definition:
Clinton, George
from
Chambers Biographical Dictionary
1739-1812
American brigadier and politician
Born in Little Britain, New York, he fought with his father, Charles Clinton (1690-1773), and brother James Clinton in the French and Indian War (1755-63), including the expedition against Fort Frontenac (1758). He was a member of the New York Provincial Assembly (1768-75), and in 1775 attended the second Continental Congress. In the American Revolution (1775-83) he was a brigadier of militia, and in 1777 was chosen first governor of New York, a post he held for six successive terms (1777-95). He conceived the idea of the Erie Canal. In 1804 and again in 1808 he was elected vice-president of the USA.
---
Summary Article: Clinton, George
From American Government A to Z: The Presidency A to Z
George Clinton (1739–1812) was a powerful New York governor who was elected to two terms as vice president, the first under Thomas Jefferson and the second under James Madison. In 1812 he became the first vice president to die in office.
Clinton's father was a poor Irish immigrant who could not afford to send his son to college. George went to sea at age eighteen, returning home after a year. After service in the French and Indian War, he studied law in New York City and was admitted to the bar. In 1765 he became district attorney of his native Ulster County, New York. Three years later he was elected to the New York assembly. He remained in that body until 1775, when he was elected to the Second Continental Congress.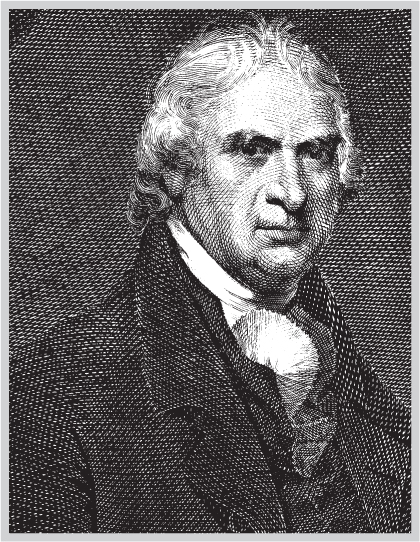 During the Revolutionary War Clinton served as a brigadier general in the New York militia and the Continental army until he was chosen governor of New York. He assumed the office on July 30, 1777, and served six successive terms, until 1795. Clinton became known for his harsh treatment of New Yorkers who supported Great Britain during the war. In 1795 he declined to run for a seventh term, because his public support had declined. In 1801, however, he won another term as governor with the help of his powerful nephew DeWitt Clinton, who manipulated his aging uncle during his last term in office.
Clinton's nomination as the Democratic-Republican candidate for vice president in 1804 stemmed from the new Twelfth Amendment, which linked the fates of a party's presidential and vice-presidential candidates. Vice-presidential nominees were chosen according to their ability to attract votes for their running mates. The Democratic-Republicans hoped that Clinton would deliver many New York votes and provide geographic balance to the ticket with Virginian Thomas Jefferson. Despite his declining faculties, Clinton accepted the vice-presidential nomination in the hope that it would be a stepping-stone to the presidency. The Jefferson-Clinton ticket won easily over Federalists Charles Cotesworth Pinckney and Rufus King.
Clinton was a poor presiding officer of the Senate, and his forgetfulness caused much parliamentary confusion. Complaining that his vice-presidential duties were tiresome, he spent most of his time in New York.
Clinton declared his availability for the presidency in 1808, but he was widely regarded as senile. The Democratic-Republican Party, as expected, nominated James Madison. Clinton bitterly accepted the consolation of yet another vice-presidential nomination. After Madison and Clinton were elected, Clinton refused to attend Madison's inauguration and openly opposed the new president's policies.
In 1811 the vote on the bill to recharter the Bank of the United States, which Madison favored, was tied in the Senate. Clinton, as vice president, cast the deciding vote against rechartering the bank. On April 20, 1812, at the age of seventy-two, Clinton died, leaving the vice presidency vacant.