Topic Page: Chicago, Judy, 1939-

Summary Article: Chicago, Judy
From The Multimedia Encyclopedia of Women in Today's World
Judy Chicago is an American artist originally from Chicago, Illinois. Her most significant artworks are The Dinner Party: A Symbol of Our Heritage, The Birth Project, Resolutions: A Stitch in Time, and The Holocaust Project. She is also a feminist educator and intellectual. Judy Chicago was born Judy Sylvia Cohen on July 20, 1939. By 1970, Chicago had changed her name from Judy Gerowitz (her married name) to Judy Chicago; she advertised her new name in the magazine Artforum, with a picture of her posing as a boxer. Her parents, Arthur Melvin Cohen and May Levinson, were of Jewish immigrant origins, but they embraced secular idealism. Arthur Cohen's idealistic Communist principles were an inspiration to Chicago, and she was devastated at the death of her father in 1953 when she was only 13 years old. Her father's championing of sexual equality would later inspire her feminist projects.
Inspired by early success at the Chicago Art Institute's high school division, Chicago studied at the University of California-Los Angeles from 1960 to 1964. During this period, Chicago met and married Jerry Gerowitz, but he committed suicide in 1963. She would later marry twice more. Her second husband was the sculptor Lloyd Hamrol, whom she married in 1969. They separated by 1976. Her present husband is the photographer Donald Woodman.
Important Works
Chicago's most famous work is The Dinner Party: A Symbol of Our Heritage (1974-79), which traces a symbolic history of women in Western civilization. The artwork features a triangular banquet table laid with dinner places, each designated for an eminent woman in history. The embroidered place mats and ceramic plates take on vulvar forms. The Dinner Party is often referred to in discussions about female iconographies in art. Inspired by 1970s feminism, in this piece Chicago employs the universal language of the goddess to create abstract and stylized representations of female bodies, especially female genitalia. The Dinner Party is significant in its use of vaginal forms, or what Chicago terms central core imagery, which offers an alternative to the phallus.
Following from the embroidered place mats in The Dinner Party, needlework has played a significant role in Chicago's work. In her needlework projects, Chicago draws on the traditional image of sewing as a woman's art form, but she also creates a community of empowered women by employing female needleworkers to decorate her feminist motifs. For The Birth Project (1980-85), Chicago designed images of childbirth inspired by the testimony of mothers. Later, these images were embellished by needleworkers from the United States, Canada, and New Zealand. Resolutions: A Stitch in Time (1994-2004) again drew on a community of skilled women stitchers, but needlework was used here to embellish Chicago's paintings. The overall aim of this piece was to reframe English proverbs because, according to Chicago, they usually offer only a narrow, white, male, Eurocentric perspective.
In recent collaborations, Chicago has turned to issues that are beyond the specificity of gender, although they are still related to the abuse of women. One such collaboration was The Holocaust Project (1985-93), in which Chicago turned to the question of her own Jewishness, combining her paintings with Donald Woodman's photography. Chicago and Woodman treat the Holocaust as the apex for issues surrounding the human condition, the idea being that the artists are "carriers of empathy." Chicago also wanted to address the interaction between sexism and racism in the Holocaust.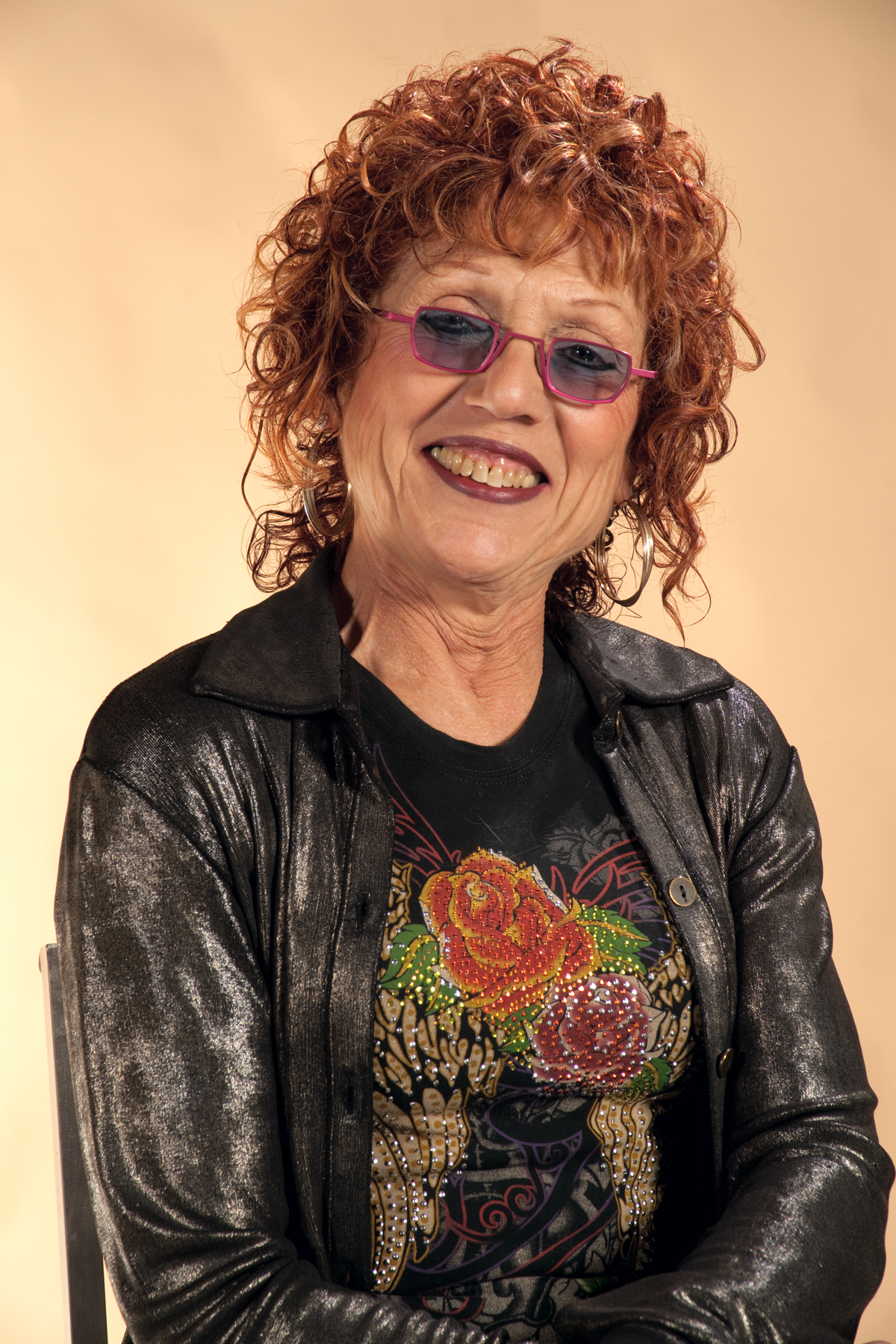 Feminist Art Education
Although she is primarily a practitioner of art, Chicago is also a renowned educator. During the 1970s, she set up a female art class at Fresno State College, California, and it was here that she coined the term feminist art education. Chicago brought her feminist art program to a greater audience when collaborating with the American painter Miriam Shapiro at the California Institute of the Arts, Valencia. Team teaching with Shapiro, Chicago helped to coordinate the installation Womanhouse (1972) in a Los Angeles mansion, and in 1973 she set up a pioneering feminist studio workshop in Los Angeles. In developing these educational programs, Chicago sought to undermine the assumption at the time that it was impossible to be a woman and an artist-her pedagogy was gendered. More recently, however, Chicago's mentoring has been made available to both women and men, with her priority being to create artwork that reworks personal experience, with a particular focus on the content.
Part of being an educator, for Chicago, is bringing understanding to why women's art is significant and finding an audience that can see beyond the high, male-centered art that is the focus of art classes and journals. As a consequence, Chicago has written extensively about her life and struggles as an artist in numerous publications, such as her autobiography, Beyond the Flower. Altogether, Chicago might be described not only as a feminist artist but also as a feminist intellectual.
See Also:
Art Criticism: Gender Issues, Arts, Women in the (21st Century Overview), Body Art, Body Image, Dinner Party, The (Judy Chicago), Education, Women in.
Further Readings
Through the Flower: My Struggle as a Woman Artist

. New York:

Anchor/Doubleday

, 1982.
"From Content to Form: Judy Chicago's Pedagogy With Reflections by Judy Chicago."

Studies in Art Education

v. 48/2

: , 2007.
Becoming Judy Chicago: A Biography of the Artist

. New York:

Harmony Books

, 2007.
Judy Chicago: An American Vision

. New York:

Watson Guptill

, 2000.
"The Fertile Goddess at the Brooklyn Museum of Art: Excavating the Western Feminist Art Movement and Recontextualizing New Heritages."

New Eastern Archaeology

v.72/3

: , 2009.
;
Through the Flower

.

http://www.throughtheflower.org

(accessed April 2010).
Related Articles
---
Chambers Biographical Dictionary
formerly Judy Gerowitz née Cohen 1939- ♦ US artist She was born in Chicago and adopted the name of her home town. A great encourager of women artists
The Penguin Biographical Dictionary of Women
Judy Chicago is a leading feminist artist, whose work is exhibited in many of the major art collections in the United States. ...
A Biographical Dictionary of Artists, Andromeda
The American multimedia artist Judy Chicago (pseudonym of Judy Cohen) studied art at Los Angeles and helped to establish the first...
See more from Credo