Topic Page: Capra, Frank, 1897-1991
---
Definition:
Capra
from
Merriam-Webster's Collegiate(R) Dictionary
Frank Capra 1897–1991 Am. film director & producer
Cap•ra•esque \॑ka-prə-॑esk
adj
---

Summary Article: Capra, Frank
from Movies in American History: An Encyclopedia
An Italian immigrant, Frank Capra was a major contributor to the development of the American film industry. A director, writer, and producer of narrative pictures and documentaries, Capra created films characterized by humanistic themes and a unique cinematic style. His enormously popular pictures of the 1930s and 1940s—among them It Happened One Night (1934), Mr. Deeds Goes to Town (1936), Mr. Smith Goes to Washington (1939), and It's a Wonderful Life (1946)—are still considered some of the best films ever made.
Frank Russell Capra was born Francesco Rosario Capra in Bisacquino, Sicily, on May 18, 1897, and immigrated to the United States in 1903 with his father, mother, and siblings. The family joined an older brother who had previously settled in California. The youngest child, Capra attended school, sold newspapers, and worked at other jobs to finance his education. He graduated from Manual Arts High School in Los Angeles and then the Throop Institute (now the California Institute of Technology) with a bachelor of science degree in chemical engineering.
During World War I, Capra enlisted in the U.S. Army; allowed to finish his college studies, he entered the military in October 1918. Not yet a naturalized citizen, he was stationed at Fort Winfield Scott, at the Presidio of San Francisco, where he taught ballistics and mathematics to artillerymen. His military career was short-lived, however, as he contracted the Spanish flu and was medically discharged in December 1918. Capra changed his name to Frank Russell Capra when he became a U.S. citizen in 1920.
After leaving the service, Capra tramped through Arizona, Nevada, and California, tutoring, hustling poker, playing guitar, and selling different products door-to-door. In San Francisco, he answered an advertisement from a "movie studio" and learned to make one-reel silent films based on poems. Enthralled by that first, limited experience, he set out to learn every step of the process of making films. He became a prop man, editor, and a gag writer for Bob Eddy. In Hollywood, working for Hal Roach, he wrote gags for the Our Gang kids. Writing for Mack Sennett's Keystone Comedies, he learned the dynamics of staging comedy: timing, building a gag, the heaping of "business on business" until the big one, the "topper," was revealed.
Capra made his first feature films, Tramp, Tramp, Tramp, The Strong Man (1926), and Long Pants (1927), for Harry Langdon, a famous, baby-faced comic with a gift for pantomime and an innocence bordering on the grotesque. Writing for the Our Gang kids and for Harry Langdon, Capra learned to respect the integrity of characterization: the gag was important, but it had to fit into the plot and be true to the personality of the characters.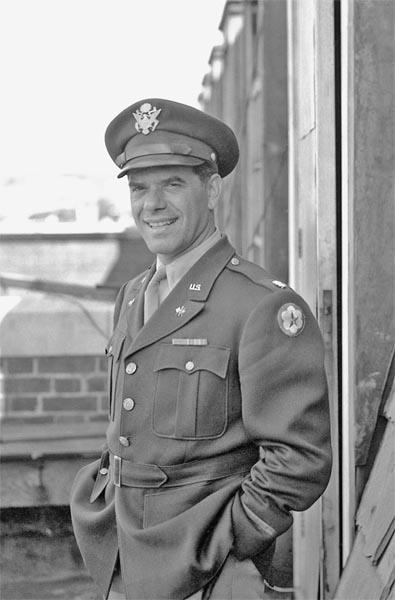 Working under Harry Cohn—"His Crudeness"—at CBC, a small "poverty row" studio that later became Columbia, Capra made a series of silent films and began dabbling in the mechanics of sound. It was at this time that he made his first A-picture, Submarine (1928), and developed a close working relationship with cameraman Joseph Walker and screenwriters Jo Swerling and Robert Riskin. He also began to develop his own cinematic style.
Convinced that a director should be responsible of every aspect of the filmmaking process, Capra began to make progressively more complex pictures. These included The Donovan Affair (1929), Ladies of Leisure (1930), The Miracle Woman (1931), Platinum Blonde (1931), Forbidden(1932), and American Madness (1932). Working with Riskin, Capra introduced themes of idealism and sentimentality into these early pictures, setting the stage for what was to come in his later films.
Although a box-office failure, Capra's The Bitter Tea of General Yen (1933) had the distinction of being the first motion picture to make its screen debut in Radio City Music Hall. He followed Bitter Tea with Lady for a Day (1933), a box-office hit that was nominated for an Academy Award for Best Picture.
His brilliant It Happened One Night (1934), generally considered the film world's first romantic comedy, started out with several strikes against it. Its working title, Night Bus, was uninspired; and because of the storyline, the actors would have few costume changes and visit a limited number of locales. While the first script was turned down by perhaps a dozen noted actors, Capra was able to convince Claudette Colbert—available for just a few weeks at double her usual salary—and Clark Gable—on loan from his home studio—to come onboard. Capra and Riskin then worked their magic on the script, making it contemporary, witty, and, as it turned out, timeless. A rich and spoiled socialite, literally escaping an arranged marriage—she is forced to dive from her father's yacht and swim ashore—boards a night bus in New York City, where she encounters an unemployed, fast-talking reporter—a man who doesn't even wear an undershirt! The film proved to be a Depression-era fairy tale: the Princess and the Commoner meet, fall in love, and live happily ever after. Opening slowly, the film turned out to be the "must-see" movie of 1935; it also won Academy Awards for Best Picture, Best Director, Best Actor, Best Actress, and Best Screenplay.
The films that followed It Happened One Night saw the development of Capra's signature style; his use of themes and visual treatments that came to be described as "Capra-esque." Most of these films were essentially comedies of manners, witty contemporary morality plays that celebrated the values of small-town America and the virtues of democracy. Generally, they pitted a good man—usually a naive, sincere, and unaffected man—against the forces of evil permeating American society: the corruption of the moneyed elite and the ruthlessness of arrogant politicians. Most notable among these films were Mr. Deeds Goes to Town (1936), You Can't Take It with You—which earned Capra his second and third Oscars for direction—Lady for a Day (1933), Mr. Smith Goes to Washington (1939), and It's a Wonderful Life (1946).
During World II, Capra, commissioned as a major in the U.S. Army Signal Corps, supervised the making of documentary films, in particular his Why We Fight series: Prelude to War (1942), The Nazis Strike (1942), The Battle of Britain (1943), Divide and Conquer (1943), Know Your Enemy: Japan (1945), Tunisian Victory (1945), and Two Down and One to Go (1945). These documentaries may be understood as thematic montages—not so much directed as edited, or in the case of Why We Fight, redacted from existing war-footage, much of it taken from enemy newsreels and Nazi propaganda films. Overlaying this filmic material with anti-Nazi commentary, the pictures in the Why We Fight series served as military training films that were supposed to help soldiers, and the American people, understand the ideological background to the war. Significantly, the production of the series earned Capra a Distinguished Service Medal. In addition to be recognized by the armed forces, Prelude to War won the 1942 Academy Award for Documentary Feature; by the end of the war in 1945, this film had been seen by nine million people.
Although Capra continued to make films for another four decades after America climbed out of the Depression and helped win World War II in the 1940s, his pictures became less and less popular with audiences. His sentimental idealism and homespun heroes seemed naive and intellectually dishonest to an increasing number of postwar viewers. Yet, even though they fell out of favor in postwar America, Capra's films, with their well-crafted comedic sensibilities, their whimsical characterizations, and their message of the basic goodness of humanity, continue to resonate with contemporary audiences.
In 1982, Capra was honored by the American Film Institute with a "Salute to Frank Capra," and in 1986, he received the National Medal of Arts. Capra died in 1991.
Selected Filmography
Pocketful of Miracles

(1961);.
A Hole in the Head

(1959);.
Here Comes the Groom

(1951);.
Riding High

(1950);.
State of the Union

(1948);.
It's a Wonderful Life

(1946);.
Your Job in Germany

(1945);.
Arsenic and Old Lace

(1944);.
Meet John Doe

(1941);.
Mr. Smith Goes to Washington

(1939);.
You Can't Take It with You

(1938);.
Lost Horizon

(1937);.
Mr. Deeds Goes to Town

(1936);.
It Happened One Night

(1934);.
Lady for a Day

(1933);.
The Bitter Tea of General Yen

(1933).
References
Frank Capra: The Name above the Title

. Da Capo

New York

, 1997.
.
American Vision: The Films of Frank Capra

. Cambridge University Press

Cambridge, UK

, 1986.
.
Projections of War: Hollywood, American Culture, and World War II

. Columbia University Press

New York

, 1993.
.
Populism and the Capra Legacy

. Greenwood

Westport

, 1995.
.
Frank Capra: The Man and His Films

. University of Michigan Press

Ann Arbor

, 1975.
, and John Raeburn, eds.
Frank Capra: The Catastrophe of Success

. Simon and Schuster

New York

, 1992.
.