Topic Page: Brown, John, 1800-1859

Summary Article: Brown, John
From Encyclopedia of American Studies
John Brown (1800-1859) became a legend when, late in his life, he led guerilla bands that included his own sons in attacks to end American slavery, with the most infamous of these the raid on Harpers Ferry, Virginia. Southerners saw him as a harbinger of Northern aggression, while Northerners embraced him as a martyr: both images of this man pushed a tense nation closer to civil war.
John Brown was born into a family that was fervently patriotic, religious, and opposed to slavery. He moved between a number of northern states and various professions, all the while fathering twenty children in two marriages. He saw the Constitution and Bible as equally sacred texts, which slavery violated; therefore, he gradually accepted righteous violence in his quest for a perfect society.
Brown publicly dedicated his life to the destruction of slavery in 1837 in an Ohio church. His early activism included financing abolitionist publications and participating in the Underground Railroad. Brown's work involved sincere associations with black people, including raising a black youth; participating in active correspondence with black and white abolitionists; and establishing a farm near a community of freed slaves. In 1847 Brown first met Frederick Douglass, who remarked, "though a white gentleman, [Brown] is … as deeply interested in our cause, as though his own soul had been pierced with the iron of slavery."
Brown's activism became more visible after five of his sons moved to the Kansas Territory, where the Free-Stater and pro-slavery factions were battling for control. John Brown Jr. wrote urging him to come and bring guns, which "we need more than we need bread." Once in Kansas, he became frustrated at the passivity of the free-staters and assumed the leadership of an anti-slavery militia. On May 24, 1856, he led an attack at Pottawatomie Creek in southeastern Kansas, murdering five men. Even Brown's defenders found the Pottawatomie attack so brutal that they later downplayed or denied his involvement. However, his subsequent defense of Osawattomie in August made him an undisputed hero, earning him the nickname "Osawattomie" Brown, regardless of the fact that the town burned to the ground.
On returning east, Brown moved forward with his slave uprising, raising money from wealthy abolitionists and having hundreds of iron sticks or poles manufactured. He planned to arm slaves with these staves and with weapons seized at Harpers Ferry. On October 16, 1859, he and 21 other men—5 blacks and 16 whites—raided the federal arsenal; after a standoff, he was wounded and captured. Understanding the power of symbolism and rhetoric, Brown made full use of his trial for treason to promote his cause, refusing any rescue and actively embracing martyrdom: "I, John Brown am now quite certain that the crimes of this guilty land will never be purged away, but with Blood."
Though Brown's raid was denounced by Abraham Lincoln and William Lloyd Garrison ("misguided, wild and apparently insane"), he was embraced by many Northern abolitionists and by the transcendentalists and by other writers and intellectuals. Henry David Thoreau, Ralph Waldo Emerson, Victor Hugo, and Walt Whitman wrote about Brown after his death. Commemorating the hanging of the "meteor of war," Herman Melville wrote "The Portent" (1859): "Hidden in the cap / Is the anguish none can draw; / So your future veils its face, / Shenandoah!" James Redpath published the first biography of the "warrior saint" a month after his execution, selling forty thousand copies in a single month. Once the war began, the song "John Brown's Body" became a popular song with the soldiers.
Brown's subsequent reputation has been volatile. W.E.B. Du Bois wrote a biography of Brown, acknowledging Brown's influence on Du Bois's thoughts on race. But later, well-researched biographies introduced the image of John Brown as a contentious, rash, and homicidal madman. In the 1970s, new studies appeared that began to explore the dilemma of John Brown as both hero and monomaniac. John Brown has served as an example for Malcolm X and Alice Walker; as inspiration for popular novels by Russell Banks, Bruce Olds, and Jane Smiley; and as a touchstone for anarchists, leftist revolutionaries, and right-wing extremists.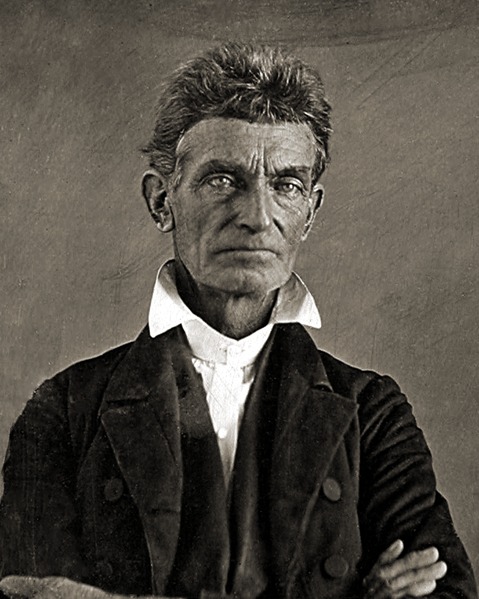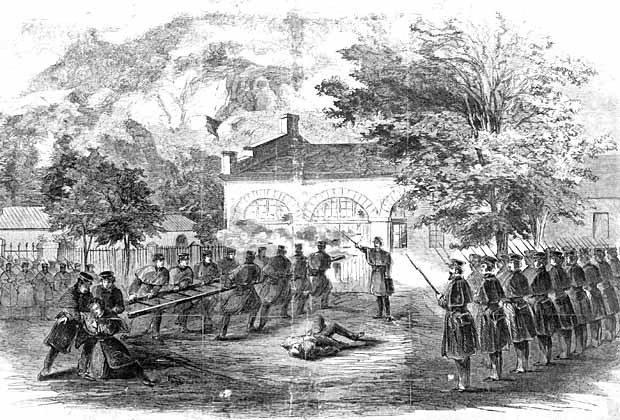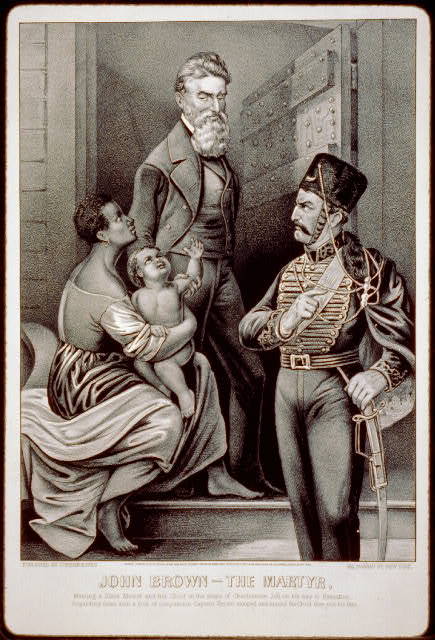 Bibliography
John Brown

(1909;

International Publishers Company

1990).
,
Midnight Rising: John Brown and the Raid That Sparked the Civil War

(

H. Holt

2011).
,
To Purge This Land With Blood: A Biography of John Brown

(1970;

University of Massachusetts Press

1990).
,
John Brown and the Valley of the Shadow

.

University of Virginia

.

http://www.iath.virginia.edu/jbrown/master.html

.
John Brown: The Legend Revisited

(

University of Virginia Press

2004).
,
The Black Hearts of Men: Radical Abolitionists and the Transformation of Race

(

Harvard University Press

2002).
,