Topic Page: Benton, Thomas Hart, 1782-1858
---
Definition:
Benton, Thomas Hart
from
The Hutchinson Unabridged Encyclopedia with Atlas and Weather Guide
US political leader. He was a member of the US Senate 1821–51. He distinguished himself as an outspoken opponent of the Bank of the United States and the extension of slavery as well as a strong supporter of westward expansion.
Born in Hillsboro (now Hillsborough), North Carolina, Benton moved to Tennessee and became a barrister 1806. During the War of 1812, he served as General Andrew Jackson's aide-de-camp, eventually rising to the rank of colonel.
---
Summary Article: Benton, Thomas Hart
from Encyclopedia of American Studies
A painter, muralist, and printmaker, Thomas Hart Benton (1889–1975) was a popular but controversial Regionalist artist most acclaimed for his Depression-era depictions of American industrial and agrarian life. Benton was a self-proclaimed populist: in autobiographies, essays, and interviews, he claimed to be more interested in the everyday experiences and styles of American folk than in the privileged or the modernist aesthetic theories espoused, for instance, by artists and critics associated with the photographer and gallery owner Alfred Stieglitz (1864–1946).
At times Benton's populism could be charming—such as when he played old-timey folk songs with Ozark musicians—but he alienated many of his peers, especially Social Realist artists, when he abandoned Marxism, adopted what historian Richard Hofstadter labeled a "paranoid style of American politics," or slung crude insults at museums and homosexuals. Museums, Benton said in an interview published April 5, 1941, in the New-York World Telegram, are "run by a pretty boy with delicate wrists and a swing in his gait… . I'd like to sell [my paintings] in saloons, bawdyhouses, Kiwanis and Rotary clubs, and Chambers of Commerce—even women's clubs."
Benton was born in Neosho, Missouri, on April 15, 1889, to a political family. He was named after his great-uncle, Senator Thomas Hart Benton (D-Missouri, 1821–51), and his father, Maecenas Eason Benton, who served as a U.S. representative (D-Missouri, 1897–1905) and wanted him to become a politician. But Benton's mother encouraged him to pursue his love of art, and in 1907 he enrolled at the School of the Art Institute of Chicago and then moved to Paris, in 1908, to study at the Académie Julian. In Paris, Benton befriended the modernist painter Stanton Macdonald-Wright, and by the time he settled in New York City in 1913, had become a bohemian artist ambitious to exhibit his abstract paintings in Manhattan galleries. He also mingled with members of the New York John Reed Club and subscribed to Marxist ideologies. In his 1951 essay "American Regionalism," Benton recalled that he had been "pro-labor, anti-big capitalist, and psychologically ready for large-scale social change."
By the end of the 1920s, however, Benton had rejected Marxism, calling it outworn and absolutist. While teaching at New York's Art Students League he came under the spell of pragmatist aesthetics, especially as articulated by John Dewey (Art as Experience, 1934), and abandoned abstraction in favor of realist depictions of Martha's Vineyard Yankees and Midwestern agrarians. Influenced by Old Masters such as Michelangelo and Tintoretto, Benton developed his trademark style, distinguished by baroque compositions and attenuated figures. In the 1930s, Benton produced several massive murals depicting the pageant of American history: America Today (New School for Social Research, 1930), The Arts of Life in America (Whitney Museum of American Art, 1932), A Social History of the State of Indiana (Indiana pavilion of the 1933 Chicago World's Fair, 1933), and A Social History of the State of Missouri (Missouri state capitol, 1935).
In 1935, after leftist art critics such as Meyer Schapiro attacked his murals for neglecting radical politics, Benton left New York and moved to Kansas City. He taught painting at the Kansas City Art Institute, traveled throughout the United States, and spent summers on Martha's Vineyard. In the 1940s, after the ascendancy of Abstract Expressionism and the "action painting" of his former pupil Jackson Pollock, Benton's paintings were largely ignored, on the grounds that they presented a sentimental vision of America in a hackneyed style. He continued to paint Regionalist subjects until his death in 1975. American studies scholarship on Benton in the early twenty-first century from an interdisciplinary and intertextual perspective, such as Leo Mazow's Thomas Hart Benton and the American Sound (2012) and Justin Wolff's Thomas Hart Benton: A Life (2012), followed works on Benton's relation to the politics of modernism in art to explore the complexity of his politics, clarify his pragmatist philosophy of experience, and analyze his work in the context of sound, such as the influence of folk music on his visual style.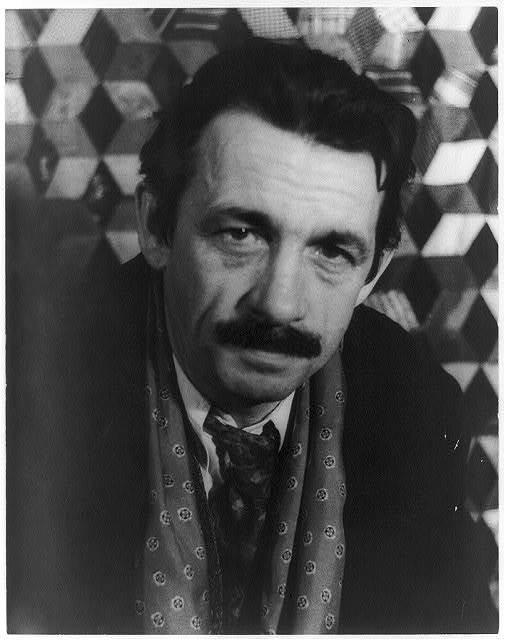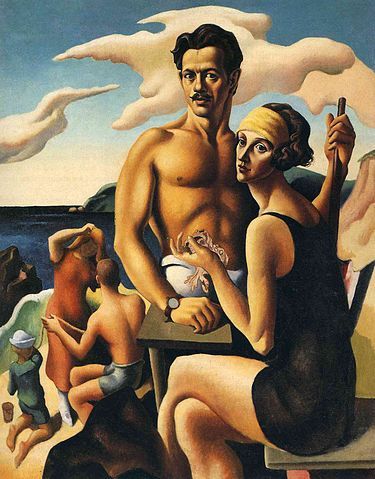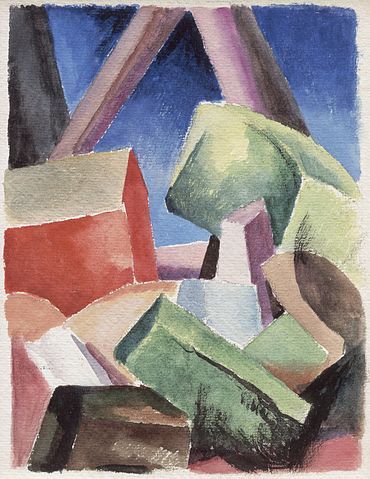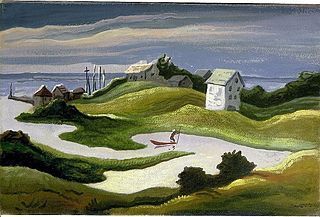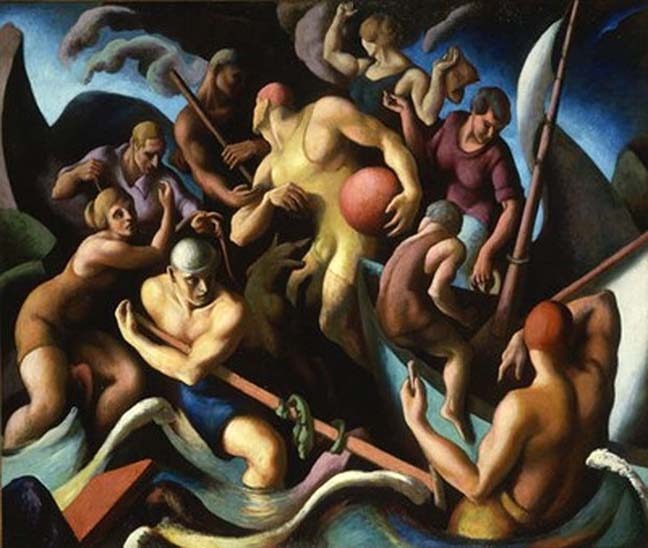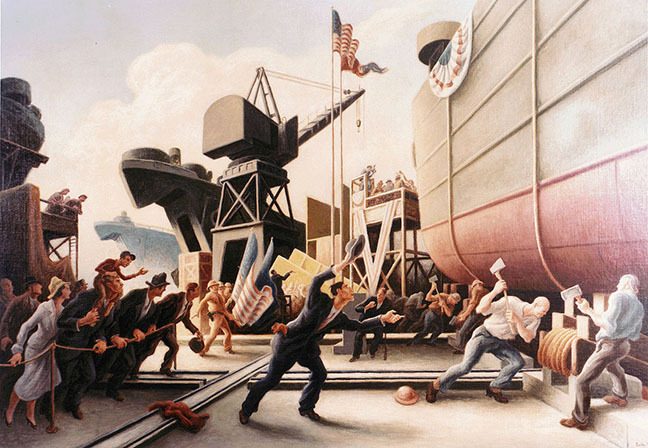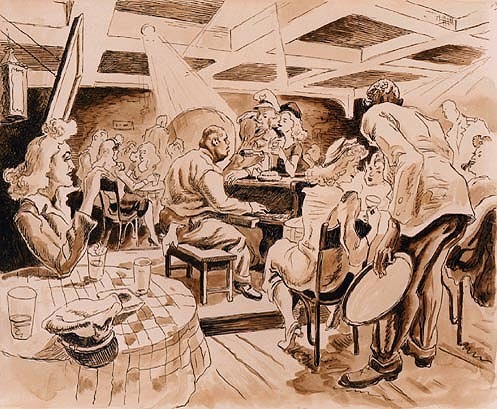 Bibliography
Thomas Hart Benton: An American Original

(

Knopf

1989).
,
Tom and Jack: The Intertwined Lives of Thomas Hart Benton and Jackson Pollock

(

Bloomsbury

2009).
,
An Artist in America

,

4

th rev. ed. (

Univ. of Mo. Press

1983).
,
Benton, Pollock, and the Politics of Modernism: From Regionalism to Abstract Expressionism

(

Univ. of Chicago Press

1991).
,
Thomas Hart Benton and the American Sound

(

Penn. State Univ. Press

2012).
,
Thomas Hart Benton: A Life

(

Farrar, Straus

2012).
,
Related Articles
---
Chambers Dictionary of World History
US politician. He was a Missouri Senator for 30 years, and a leader of the Democratic Party , becoming known as 'Old Bullion' from his opposition...
See more from Credo