Topic Page: Behn, Aphra, 1640-1689
---
Definition:
Behn, Aphra
from
Philip's Encyclopedia
English playwright, poet, and novelist - the first English professional female writer. A proto-feminist, Behn attracted much contemporary scandal. She produced 15 risqué comic plays, making her one of the most prolific dramatists of the Reformation. The most well-known is The Rover (1677). She also wrote poetry under an assumed name, but is principally remembered for the first English philosophical novel, Oroonoko (1688), an anti-slavery love story.
---

Summary Article: Behn, Aphra (c. 1640–1689)
from The Greenwood Encyclopedia of Love, Courtship, and Sexuality through History: The Colonial and Revolutionary Age
Aphra Behn is best known as the first English woman to earn her living from her writing as a poet and playwright. Active during the Restoration era (1660–1688), when the newly restored Stuart monarchs reopened the theaters and thus initiated a period of sexually charged verse and revelry, Behn was also a novelist, literary critic, spy, and world traveler. Her exact birth year, family name (possibly Johnston), parents, rearing, and even the existence of the Mr. Behn who granted her the relatively "free" status of widowhood all remain open to conjecture and continued research.
Her Catholicism, command of French, and views on sexuality made Behn a popular figure during the Restoration and a favorite of Charles II's court (Nell Gwynne, one of Charles's mistresses, appeared in Behn's productions). Behn herself was a spy for Charles in Antwerp after becoming involved with an antimonarchist during a stay in a South American sugar colony. This trip to the "New World" also became fodder for her novella Oronooko or, The Royal Slave, A True History—published in 1688 and touted as the first English novel by critic Jane Spencer in The Rise of the Woman Novelist—and her play The Widow Ranter.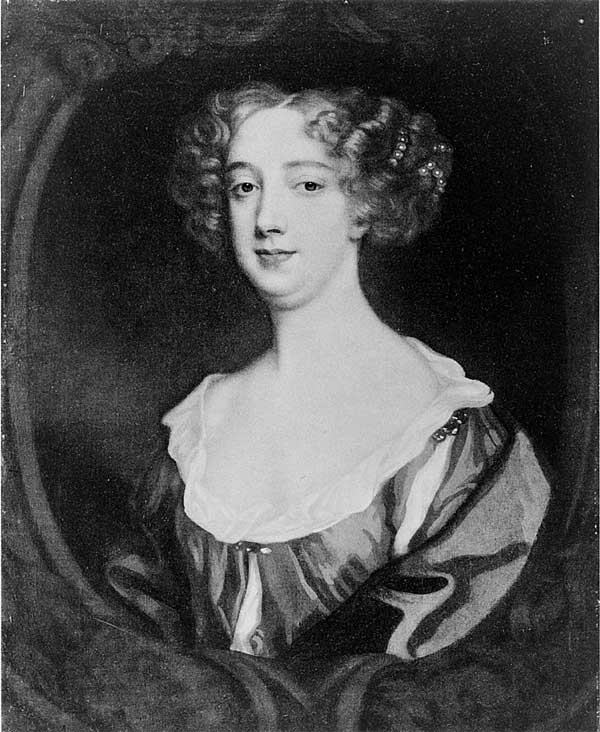 In all her works, Behn constructs an active female sexuality that though not as predatory as that of the stereotypical male "rake" of the period, like those that populated the plays of George Etherege and William Wycherley, and the poetry of John Wilmot, Earl of Rochester, still runs contrary to the idealized social norm of woman acting as a passive mirror for men. Behn's women defy sexual convention in order to actively search for, educate, and test potential mates instead of passively awaiting men's notice or the negotiations of their families. In The Feigned Courtesans, the female protagonist goes even further to present herself as a courtesan or highly paid prostitute to occasion her discourse with men.
Behn's verse also questions and blurs the lines of female sexuality with its echoes of Sappho (as in "To the fair Clarinda, who made Love to me, imagin'd more than Woman") and exposes the shortcomings of male sexuality in "The Imperfect Enjoyment," Behn's contribution to the Restoration subgenre known as the Premature-Ejaculation poem.
Late in the seventeenth century, Behn turned to prose fiction (the budding novel form) and criticism as the Glorious Revolution of 1688 and its cultural tastes swept with it the Restoration stage and comedies, which had been her forte.
For the greater part of the eighteenth and nineteenth centuries, Behn's life and work were deemed indecent and decried by even progressive female authors such as Mary Wollstonecraft. However, beginning with Virginia Woolf's recognition of Behn in A Room of One's Own as an important literary foremother ("All women … ought to let flowers fall upon the grave of Aphra Behn … for it was she who earned them the right to speak their minds"), studies of Behn have bloomed anew.
See also Gender Roles; Libertine; Literature; Restoration Poetry; Royal Mistresses; Theater.
Further Reading
Phoenix: The Passionate Shepherdess: The Life of Aphra Behn 1649-1680

. Sterling Publishing

New York

, 2000.
.
The Cambridge Companion to Aphra Behn

. Cambridge University Press

Cambridge

, 2004.
; .
The Secret Life of Aphra Behn

. Rutgers University Press

Piscataway, NJ

, 1997.